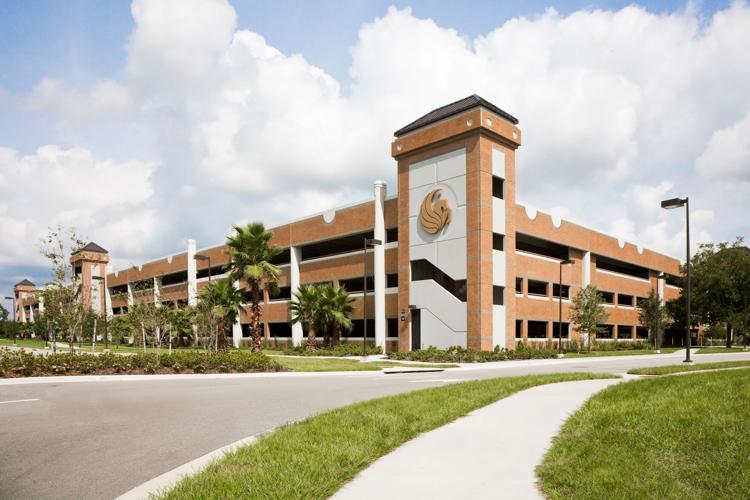 Students said they have different opinions on UCF's announcement yesterday that it will begin random testing for COVID-19 on the main campus next week. 
While some students said they are feeling safer because of the new way of testing, other students said they think UCF is not respecting their privacy.
James Vasquez, a junior computer engineering major, said UCF is overstepping some boundaries doing the random tests.
"This is not okay," Vasquez said. "The school is overstepping way too much, it seems like they are not interested in our privacy." 
On the other hand, sophomore psychology major Paula Brenner said she thinks the random testing is a necessity at this point.
"We need this," Brenner said. "People who are afraid of being randomly selected probably did something wrong, that's one more reason why they should do it."
Dr. Michael Deichen, the Associate Vice President of UCF Student Health Services, said the university will use the tests to determine how prevalent the virus is on campus. He said that the goal is to predict any possible outbreaks. 
The press release stated that the random testing will occur at Garage A and UCF will cover all of the test costs. 
Random tests will be required for students, faculty and staff members who are selected, according to the press release. It stated that those who come to campus and refuse to test may be required to self-isolate and remain off-campus for at least two weeks and also may be subject to disciplinary action.
The university said it will begin with a random sample of about 100 students who belong to Greek organizations.
Senior biomedical science major Julia Viegas said UCF should be testing more than just 100 people.
"I think 100 people is not enough," Viegas said. "For me, everybody attending classes on campus should be tested."
The press release stated that students who are part of the first round of testing will be notified through their Knights e-mail on Thursday and they will be required to do the testing with the university partner lab, Aventus Biolabs, between Sept. 21 and Sept. 23.
UCF said the random testing will continue throughout the semester with randomly selected members of groups that UCF health officials believe may be at higher risk of contracting the virus.