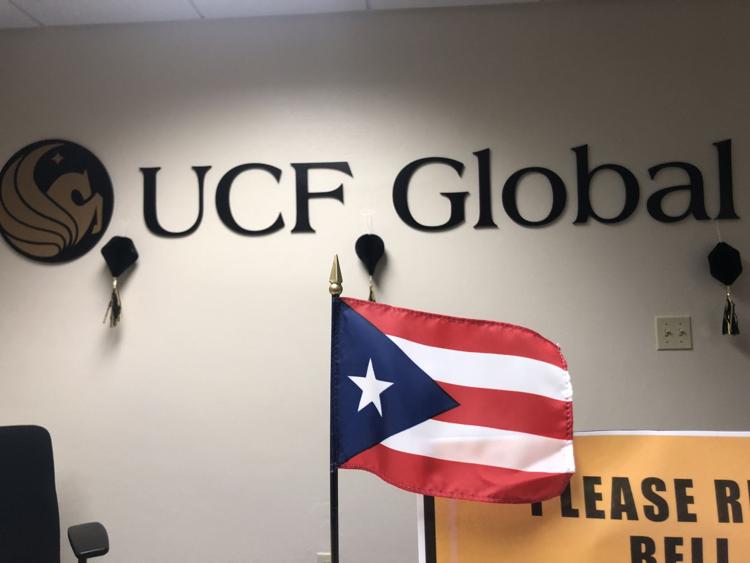 After the recent earthquakes that hit Puerto Rico this January, Dr. Fernando Rivera brought his in-laws to Florida to weather out the natural disasters. 
Three months later, with Puerto Rico now dealing with the COVID-19 pandemic, Rivera, the director of the Puerto Rico Research Hub at UCF, said he is uncertain when his in-laws will return to Puerto Rico. On top of that, Rivera has to work remotely at home with UCF students and faculty moving to remote instruction for the rest of the spring semester, he said
Rivera said in an email interview that working remotely is nothing new to the faculty, but when traveling a lot for his work, he said he will be taking more precautions by making the necessary arrangements. 
Wanda Vázquez, the governor of Puerto Rico, has instituted an executive order which enforces a two-week closure for the majority of businesses on the island and a 9 p.m. overnight curfew until Monday. The only exception to the closures, according to the executive order, are supermarkets, restaurants that can deliver or offer carryout options, pharmacies, medical equipment stores, gas stations and banks, along with suppliers to those businesses. Those who violate this order can be fined up to $5,000 or face six months in jail.
According to the New York Times, 14 cases of the coronavirus have been confirmed so far in Puerto Rico, though more are suspected. UCF has also confirmed its first case.
Junior secondary education major Enoc Cruz is one of many Puerto Rican students at UCF who is making a plan of action to protect himself from the virus while moving forward with his daily routine. Cruz said in an email interview that although the virus has not affected his schoolwork, it has affected his job as he is no longer able to report to work.
Cruz is an employee at a middle school in the Osceola County school district and the county has suspended classes until April 15. 
"Students will likely be worried about their loved ones on the island. This may then lead to stress at the knowledge that they are too far for any of us to really help or protect them," Cruz wrote in an email. "This stress could then cause distractions in the classroom or interfere with completing coursework, affecting the students' performance and, ultimately, grade."
UCF, which is now a Hispanic Serving Institution, is home to more than 200 Puerto Rican students, according to the Institutional Knowledge Management. 
The CDC is advising everyone to practice social distancing and stay healthy by washing their hands and using hand sanitizer at all times. The Florida Department of Health is encouraging people to self-quarantine and to avoid gatherings to prevent the spread of the virus.
"Right now, the most important thing to know is that we are taking measures to protect citizens," Gov. Vazquez said in a specialized television address. "By orders, self-quarantine for at least 14 days for the safety of others."