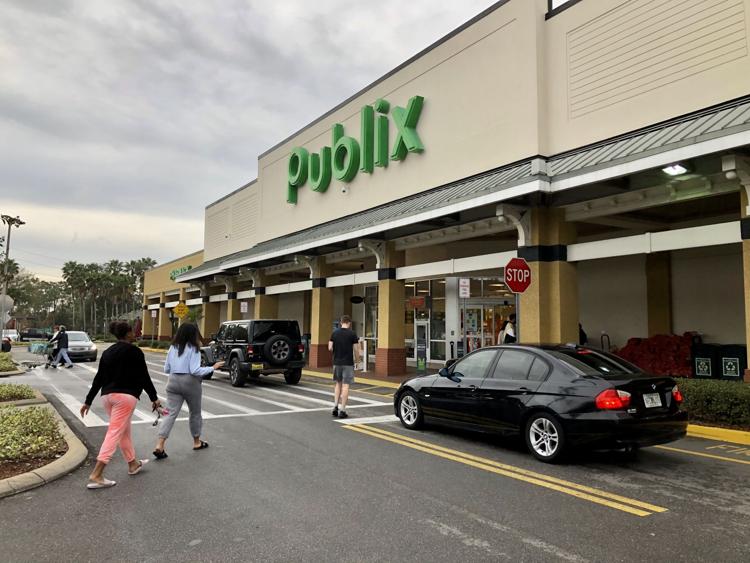 Chicken tender subs and Mickey Mouse — staples of Sunshine State culture — made the cut on Fortune magazine's World's Most Admired Companies list of 2020. 
Publix and Disney are among the top 50 companies based on corporate reputation — and are considered top job choices among UCF students.
To get on the coveted list, companies must score in the top half of their respective industry survey, based on nine criteria including social responsibility, management and investment value, among others, according to Fortune.
Publix rolled in at No. 48 and is ranked first in the food and drug stores industry category.
The southern grocery chain has also been featured on Fortune's 100 Best Companies to Work For in America for 21 years in-a-row and is No. 15 on the 2019 Top 100 U.S. Retailers list, coming in at more than $36 billion in sales last year, according to the National Retail Federation.
Sophomore English major Ian Clark has been working at Publix for about a year and a half. Now a cashier at the Curry Ford Square location in Orlando, he said room for growth within the company is one of the reasons he likes working there, in addition to the friendships he has made with other college-aged employees.
"I really like working at Publix. I started working here during my first month of college, and it was my first job ever," Clark said. "I started at Publix with the mentality that it was just gonna be a college job, but I've grown to really care about my job and everyone I work with."
Junior finance major Bruce Barnes has been working at Publix since 2012 and currently works on the customer service staff at the same location as Clark. He said he appreciates great opportunities the corporation offers in terms of scheduling, connections and room for growth.
"It's a great place to work because Publix will work with your school hours — no hassle," Barnes said. "Another thing is if you're a business major, as I am, Publix will actually reimburse you for taking classes and they also set you up for the future."
Publix has a tuition reimbursement program that covers undergraduate or graduate students in specific areas of study with manager approval, according to Publix's website. To be eligible, associates need to be employed with Publix for six consecutive months, work at least 10 hours a week and be enrolled in certain programs at an approved school or program.
Coming in at the No. 4 spot is Disney — first in the entertainment industry and up two spots from last year.
It's no secret that Disney is a huge employer for UCF students due to its involvement with various hospitality majors and its proximity to both the main campus and the Rosen College of Hospitality Management.
As of May 2019, UCF and Disney have teamed up to expand educational opportunities for employees as part of the Disney Aspire education investment program, granting free tuition to eligible cast members.
Although Alexa Levesque is not a part of the Disney Aspire program because she's a seasonal cast member, she still feels the impact of being a student at UCF while working at Disney.
"The job of being a cast member while being a student at UCF almost goes hand-in-hand — you can use all the tools you learn in both roles, student or cast member, wherever you are," said Levesque, a junior advertising and public relations major and entertainment performer at Disney. "Disney and UCF work closely together and they like seeing UCF students using their education to start up their career search early."
More than 300 Disney employees enrolled in the Disney Aspire program as UCF students last fall, 18 of which made up the first graduating class, according to UCF. The program kicked off with 34 degree programs but now has over 70 of its existing degree programs that are 100% free as of the start of the Spring 2020 semester.
Other major companies featured in the top 50 are Apple, Microsoft, Walmart, Starbucks, Nike and Netflix.