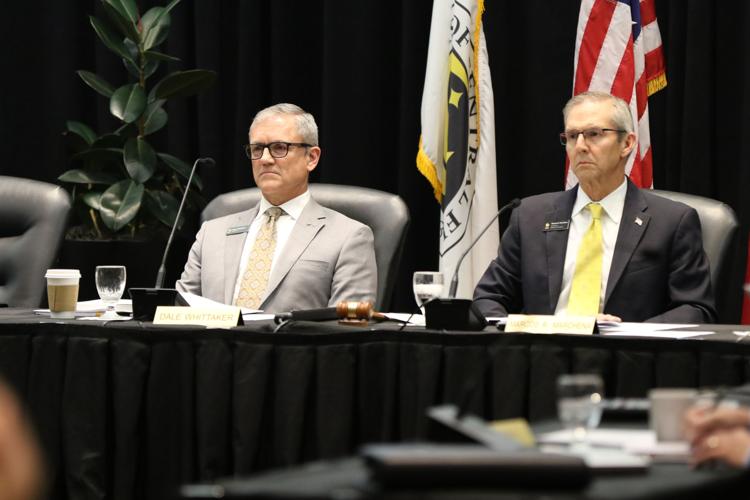 President Dale Whittaker has offered his resignation to the UCF Board of Trustees, the university announced Tuesday.
"I have never wavered in my efforts to completely address every aspect of these challenges," Whittaker wrote in a press release. "However, despite my work to find and solve these problems, it has been made clear to me that for UCF to succeed with our state leaders in the future, new leadership is required."
The resignation comes during an ongoing investigation by the Florida House into the university's inappropriate use of funds to build Trevor Colbourn Hall. A committee meeting with testimony from Whittaker and other university employees regarding the misuse of funds was canceled earlier today prior to Whittaker's announcement. 
The Public Integrity and Ethics Committee is currently continuing the Board of Governors' initial investigation into the university's decision to use state education and general funds to construct Trevor Colbourn Hall.
"I have offered my resignation as president to the UCF Board of Trustees. I do so with the conviction that I have always acted with integrity and honesty. My reason for doing this is so the relationship between UCF and the Legislature can be renewed," Whittaker wrote.
The UCF Board of Trustees will hold a special meeting, at a date and time to be determined, to consider accepting President Whittaker's resignation, according to the release.
Whittaker was elected president by the Board of Trustees on March 9, 2018 following a national search. He was confirmed by the Board of Governors on March 29 and took office July 1.
"In his offer to resign, Dr. Whittaker is putting the interests of our students and the University above his own," UCF Board of Trustees Chairman Robert Garvy wrote in a letter to trustees.
Prior to being elected president, Whittaker was UCF's provost and executive vice president. Before coming to UCF in 2014, Whittaker served in multiple faculty and leadership positions at Purdue University and Texas A&M University for more than 25 years.
This is a breaking news update. Check back later for updates.