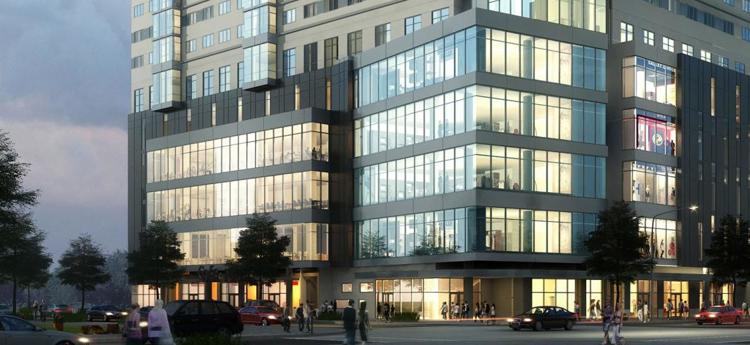 Online petitions to suspend rent, mortgage, and utility payments are making the rounds on social media during the COVID-19 pandemic as more people become unemployed and stay-at-home orders are put in place across the country.
On social media, hashtags such as #RentStrike2020 and #CancelRent are also sweeping the scene.
Supporters of the movement say their initial demands to every state governor are "extremely simple," according to a statement on the official Rent Strike 2020 website.
The demands include a "two month freeze on the payment of rent, residential mortgages, and utility bills, including sanitation, power, water, gas, & internet services," or there will be a rent strike, according to the statement.
The organization believes these demands must be met to allow families across the country to "prepare for the difficult social measures required to flatten the outbreak curve."
With petitioners setting their sights on the upcoming April 1 payment date, officials say Florida Gov. Ron DeSantis (R) has yet to place an official moratorium on neither evictions nor renters' and homeowners' housing payments. On Friday, he did, however, ban vacation rentals like Airbnb in the Sunshine State to help curb novel coronavirus.
Contrarily, DeSantis' predecessor Sen. Rick Scott (R) called for just this in an op-ed he wrote for Fox Business — the 60-day suspension of mortgage, rent, utilities and other fees for those who make less than $75,000 a year, as well as for small businesses with less than 250 employees.
At UCF, students with housing agreements to live on-campus were asked to vacate the premises last Sunday. But what about those living in UCF-affiliated apartments off campus?
Senior health sciences major Kelly Sequeira, who lives at Knights Circle, said she has moved back home to South Florida since classes went remote.
"I'm sure a lot of other students have moved out as well," Sequeira said. "My lease is until July, but it's unfair to make students pay for housing they don't require and UCF should allow students to terminate their leases."
In light of the pandemic, UCF Board of Trustees has already unanimously approved a plan to refund housing costs from late March through April 28, the end of spring semester, UCF spokeswoman Rachel Williams said in an email.
However, this approval is strictly for those living in communities on UCF's main campus, as well as Rosen housing. UCF is not just giving up on those living elsewhere, Williams said.
"UCF is advocating on behalf of our students who reside off campus," Williams said. "Ultimately, any decisions about refunds will be up to individual off-campus properties and management companies. UCF is in discussions with the owners of NorthView and UnionWest, which are managed by UCF but privately owned."
The Rent Strike 2020 website also states that "78% of Americans are living paycheck to paycheck, 58% can't weather a $500 unexpected expense, and 20% of Americans are already experiencing reduced hours or unemployment as a result of the COVID-19 pandemic."
This hits home for students like Dilon Townsend. Now a senior preparing to graduate with a degree in forensic science, he said he has worked his way through college only for local theme parks — like the one he has worked at for two years — to be shut down until further notice.
"I think that Orange County, especially because our economy runs off of mostly theme parks, would be best to suspend rent," Townsend said. "Because then it may help people to spend more and grow the economy."
As for what to expect at Central Florida regarding novel coronavirus, Williams said that the pandemic is a fluid and evolving situation that the university and organizations across the world are learning from.
"It is too soon to know exactly how university operations will be impacted in the long run," Williams said. "But it is clear that in times like this, prioritizing health and safety, as well as being flexible and compassionate, is the best approach to helping the campus community."