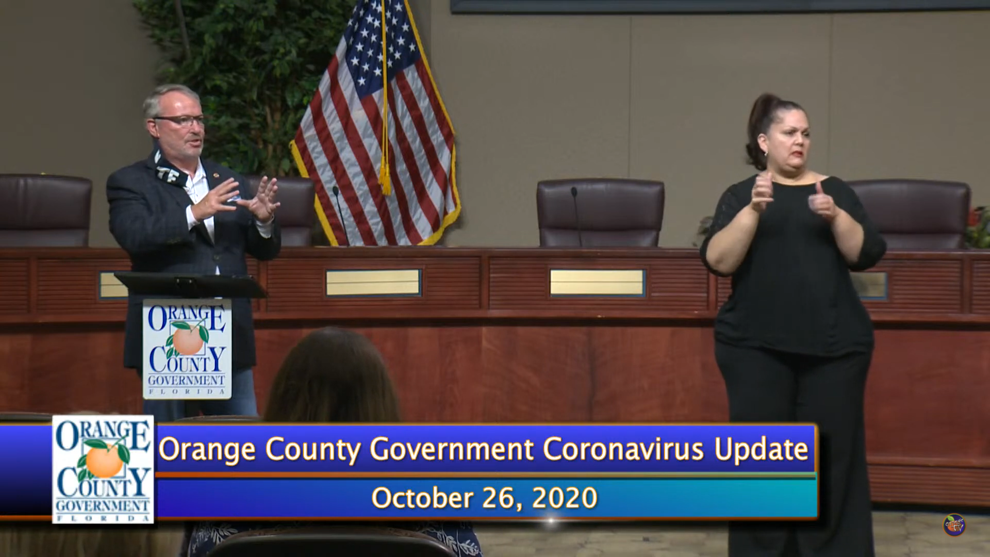 Orlando Mayor Buddy Dyer will allow open containers of alcohol in parts of downtown Orlando for the holiday weekend.
During a briefing at the Orange County Commission Chambers on Monday, Dyer said the plan aims to promote social distancing and prevent large crowds from forming in bars.
"We're going to allow alcohol on the streets in some designated areas so people don't have to congregate in the bars; there's more open space available for people to be out in the street and be able to socially distance," Dyer said.
Orange County has reported over 45,000 cases of COVID-19, according to the Florida Department of Health. Over the past two weeks, the county has seen an increase of 2,976 cases with an average positivity rate of 5.4%.
Dr. Raul Pino, the county's health officer, said the county has not received specific guidance from the state on how to safely approach Halloween activities. Instead, he said parents should rely on their judgement. 
"Keeping the mask on when you are walking in groups, keeping some distance when you knock on the door," Pino said. "There are a few steps a parent can take to maximize protection in those cases, without any state guidance."
COVID-19 tests are available on campus for UCF students at Parking Garage A from 9 a.m. to 5 p.m. Monday through Friday, and 1 p.m. to 5 p.m. on Saturdays.