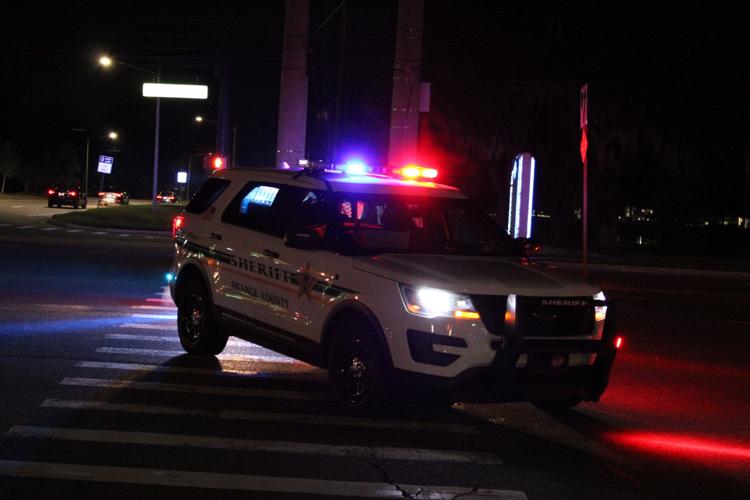 On Thursday night, the UCF Police Department sent out a tweet stating that law enforcement activity was happening on University Boulevard.
In the tweet UCFPD said that it was outside of its jurisdiction and being responded to by the Orange County Sheriff's Office. 
UCFPD said in a tweet, "Note that this is an active, fluid situation and officers on scene are asking that people avoid the area. All campus operations are normal."
The Orange County Sheriff's office blocked off part of University Boulevard to respond to the situation taking place at Technological Avenue. The Orange County Fire Rescue Department and SWAT were also on scene.
According to an email from OCSOPIO, deputies responded to the incident at 9:28 p.m. in reference to an armed suicidal subject. 
"The mentally ill victim is described as being (B/M,30) and armed with a handgun. The male was stationary and threatened to harm himself," OCSOPIO said in the email.
OCSOPIO said that deputies evacuated and secured the area and negotiated with the victim.
"He is now safely in custody and will be transported to a local hospital where he will be held for psychiatric evaluation under the Baker Act," OCSOPIO said.
At around 1:30 a.m. on Friday the scene was cleared and students from surrounding apartments who were not able to go home, were let back into their buildings.
If you or someone you know is in need of help or a wellness check contact the CAPS Crisis Line: 407-823-2811 or the Crisis Center: 407-425-2624.
You can also contact the National Suicide Prevention Hotline: 800-273-8255.