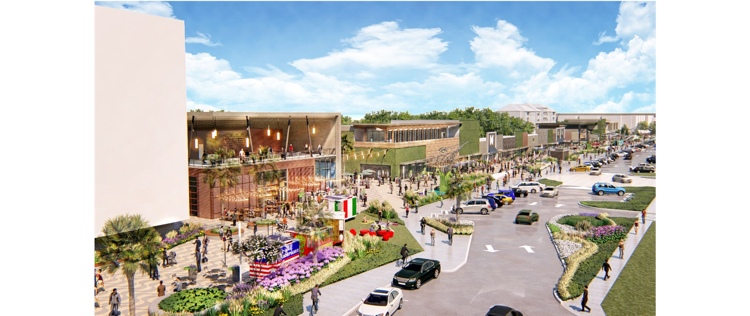 Orlando hospitality and employment are taking hard hits and heavily impacting student employment, said sophomore entertainment management major Ashley Kramer.
"It's kind of a double-edged sword because on one hand, you do want to make sure people are able to get back to work and you know, be able to pay their rent," Kramer said. "Then there's also the safety concern which is, it can be so scary to have to go back to work not knowing if you have the potential to get very, very sick."
The unemployment rate in Orange County is 16.1% amid the COVID-19 pandemic as of July 2020, according to the Bureau of Labor Statistics.
Kramer said she was working at SeaWorld over the summer and shortly after they reopened, attendance was so far down and not near the capacity caps.
Kramer said one of her professors, Dr. Sean Bliznik, mentioned in a lecture that he had a discussion with colleagues at Rosen regarding tourism. Bliznik told the class that they are not forecasting for the Orlando tourism industry to be back to where it was pre-COVID-19 until 2023 or 2024.
"All of us were so incredibly shaken by that and just scared for what could be happening if we're graduating in two or three years," Kramer said. "You know, what comes next for us?"
The President and CEO of Development Ventures Group and the developer of the Celeste Hotel, Dennis Biggs, said the Celeste at UCF is an essential element in supporting UCF's goal of providing a superior collegiate experience. Biggs said that the hotel will represent the first full-service hotel in the East Orlando market in over 25 years. 
"Perhaps just as important is the ability of the Celeste to expand the relationship between the UCF campus and the surrounding Central Florida community," Biggs said. 
When asked about opportunities in terms of employment for students at the university, Biggs said that the answer is yes, his colleagues at Pinnacle Hotel Management have been working on this issue with UCF. 
"The development of the Celeste has been a uniquely challenging project, culminating in dealing with COVID related disruptions over the last six months," Biggs said. "The DEVEN team has worked for five years to bring this project to fruition. We are incredibly proud of the final product."
Demetree Global is a real estate company that has assisted in the development of the Celeste. 
Michelle Heatherly, Director of Operations and Strategic Development at the Celeste, said there will be a lot of positive employment impact from a development being created called the Paseo Project.
Heatherly said the Paseo will be a destination and hub of activity for UCF students with about 70,000 square feet of retail. She said that there will be tons of programming events and activities and partnerships with the university within the various colleges, such as the College of Visual Arts and Design, pop-up art galleries, art installations and letting students participate in that.

"UCF is a unique market and it doesn't really have its own place to go," Heatherly said. "There's really not a destination just for those professional and young demographic of the student population." 
Heatherly said with the variety of retailers and restaurants, she does think there is a lot of opportunity for employment for students in the area. She said Demetree Global could organize partnerships where shipping container restaurants were run by an all-student population where they work on things such as menu conceptualizing.
"There's a lot of fun ways for us to kind of integrate into the community there and really become an amenity for the students you know, to go to and there's a lot of young professionals in the area too," Heatherly said.
Heatherly said the company will also have student housing developments built and it's common to hire students to do part of the staff and leasing team. 
Heatherly said the company thinks student housing will be delivered in the fall of 2023 and for retail it plans on starting in the first quarter of next year and have that ready for fall 2021 delivery to open in time for the school year.
Heatherly said post-COVID-19, people want to be outside and the company recognizes that so it has a lot of outdoor seating areas, a pavilion and a courtyard among other spacious sections.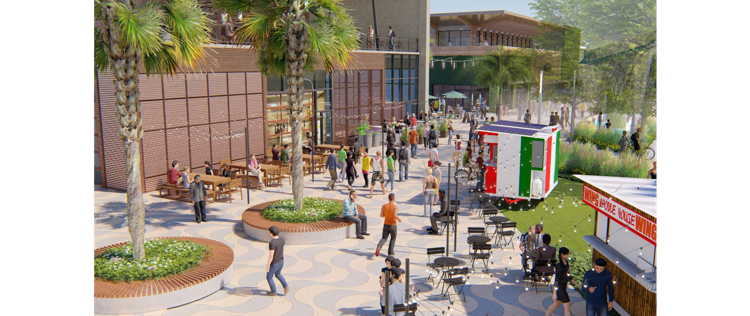 "It creates a lot of space which will make people feel comfortable and safe especially post this pandemic as we're trying to heal and recover," Heatherly said.
When Kramer was asked about the latest construction coming to campus and the surrounding area, she said that it will be challenging to predict where things will go, but the new establishments will be a positive for those struggling. 
Kramer said, "As long as these new establishments are really dedicated to keeping the facility safe for both customers and employees, I think it seems beneficial to be able to offer those new employment opportunities for the students who really need them."