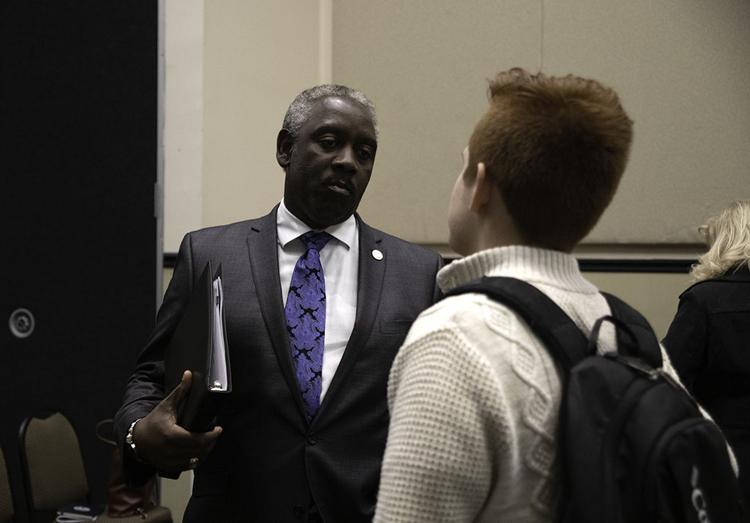 Orange County will be under curfew from 11 p.m. to 5 a.m. until further notice, Orange County Mayor Jerry L. Demings announced Friday.
The curfew is effective immediately and includes UCF and all of Orange County, according to an Orange County emergency executive order.
"We are doing the best we can to control the spread of the COVID-19 virus throughout our community," Demings said.
22 cases of the coronavirus have been confirmed in Orange County as of Friday, 19 of which are Orange County residents, Demings said.
All pedestrian and vehicle movement is prohibited between 11 p.m. and 5 a.m. every night, according to the executive order. The curfew will continue until the order is terminated, Demings said.
The Orange County Sheriff's Office will be enforcing curfew, Demings said. Anyone who is found not obeying will be subject to arrest for up to 60 days, according to the executive order. This includes fines of up to $500.
The order excludes all police, emergency personnel, medical patients, utility repair, and state and local government employees providing services. It also excludes people traveling to and from work.
Some students feel like the curfew is over-the-top.
"I thought it sounded extreme," junior education major Samantha Steiner said. "It's kind of like martial law. Students normally see curfews during hurricane season."
While some students felt like the curfew is too much, others understood why it was put in place.
"I've never been a fan of the government taking power like that, but you could argue that it is necessary," sophomore mechanical engineering major Adam Mohamed said. "COVID-19 needs to be taken seriously."
UCF has one confirmed case of COVID-19, said Dr. Michael Deichan, the associate vice president of UCF Student Health Services.
Steiner said she is convinced that several other students have the coronavirus but didn't know due to the lack of medical treatment or knowledge available.
"I say treat everyone as if they're infected and go about your daily life as if you're interacting with infected people," Mohamed said. "Just because one person was infected doesn't change how we act."