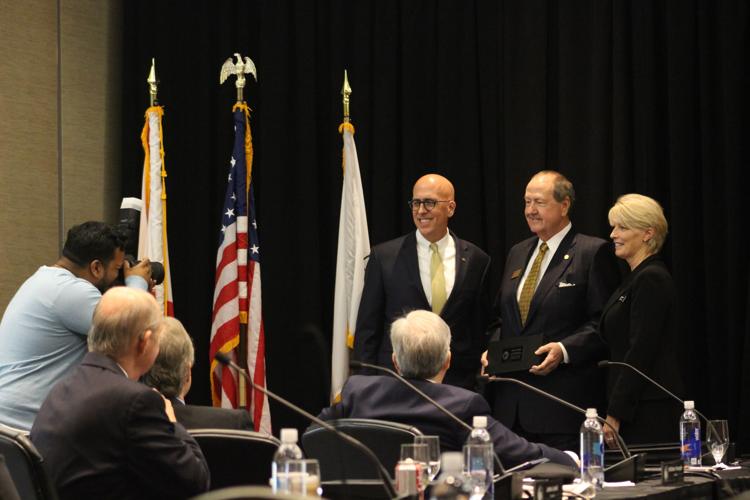 New specialized degree programs including a Bachelor of Science in molecular cellular biology and molecular microbiology were approved by the UCF Board of Trustees at its meeting Thursday.
The two new undergraduate degree programs will be part of the Burnett School of Biomedical Sciences, which currently offers molecular and cellular biology and molecular microbiology tracks in the biomedical sciences major. The tracks will be eliminated and transitioned into separate undergraduate degree programs.
The new biology degree programs in the Burnett School of Biomedical Sciences are anticipated to begin in the 2020-2021 academic year.
According to the Educational Programs Committee report, nearly 70% of all Burnett School graduates enroll into professional or graduate institutions within two years of graduating. 
Because of this, students prefer having degree titles that explicitly state their areas of expertise rather than a track within a broader degree. The specificity of these new degree programs are designed to give students an advantage in securing admission to their first choice of professional and graduate schools.
"Both programs will enable students to gain a depth of knowledge not currently offered at UCF in the broader biomedical sciences program," said Robert Garvy, trustee and chair of the Educational Programs Committee.
Garvy also alluded that the goal of transitioning the tracks into degree programs is to create more specific and focused standalone programs.
Because resources like faculty, courses, lab space and equipment are already in place, the new programs will not cost UCF significant resources. The projected cost of each program is minimal given that the required courses are already taught within tracks of an existing degree program.
According to the Board of Trustees' Nov. 14 meeting documents, no new funds were requested because the new programs will be funded by a redistribution of education and general funds from within the Burnett School. 
The documents also state that the current Burnett School faculty is productive in research, dedicated to teaching and "appropriate" for the anticipated headcount. Due to the Burnett School's recent growth in research-productive faculty, it is certain that students will have mentors for undergraduate research activities.
"One of the areas of excellence that we are building at UCF is the whole health and medical research, clinical care and education arena," Interim President Thad Seymour Jr. said. "Great research universities are excellent across the board." 
Seymour Jr. noted that while UCF's medical school is relatively young, the institution has been doing biomedical research for many years. 
The Bachelor of Science in molecular cellular biology is said to have an initial headcount of 75 students and an anticipated growth of 400 students by its fifth year. For the Bachelor of Science in molecular microbiology, the initial headcount is 75 while the anticipated growth is 300 students by its fifth year.
Seymour Jr. said, "This is another chance for us to expand on that and build the excellence of this institution in a region that really is going to depend on this kind of research and ultimately, clinical care."