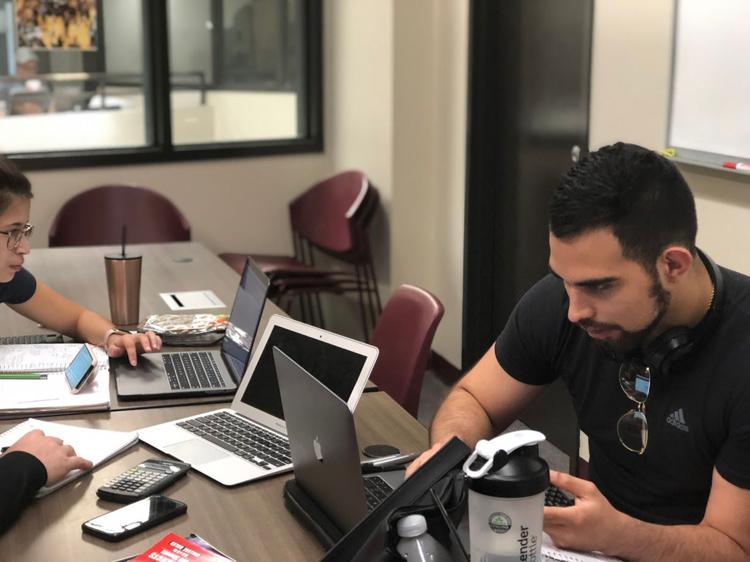 UCF will begin offering a new program called "FinTech" for students in the College of Business Administration beginning in 2019. 
Ajai Singh, professor and chair of the Department of Finance at the UCF College of Business Administration, said when he would read and hear about developments in financial technology, he feared for his students' futures and became concerned that technology may take jobs away from humans.
In April 2017, Singh said he decided to face the inevitable. He met with Paul Jarley, dean of the College of Business Administration, to discuss how the college could incorporate a program that combines financial principles with technology. The result, FinTech, will merge these principles in order to shape a future that will see businesses provide more efficient financial services through the aid of technology, Singh said.
"We can't stop technology and the advance that is occurring," Singh said. "Why don't we get on it?"
FinTech, a combination of the words "finance" and "technology," is a concept used for things such as ATMs, robotic financial advisers, or "roboadvisers," and digital currency, which is known as cryptocurrency. The merged principles within FinTech are vast and include using coding and data analytics to create these technologies. 
Singh said students will have the opportunity to complete these tasks by learning coding and building blockchains, a digital chain or record of transactions through a software called Python. Python is a free computer programming language system.
FinTech will be the first financial technology program in the state. It is a collaborative effort between UCF's College of Engineering and Computer Science and the Department of Finance.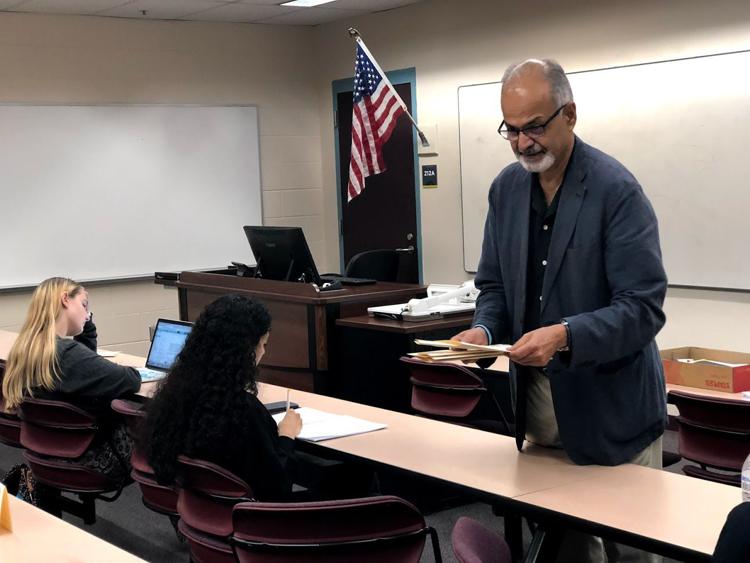 Singh said that the finance department did not have the "bandwidth" or resources to offer the FinTech program on its own.
"There are finance people, and there are technology people, and it's time we join hands," Singh said. 
The undergraduate program will offer a minor in FinTech and a certificate. The undergraduate minor is pending approval, and could be available around May once the approval process is completed. Singh said the Department of Computer Science and the Department of Finance will teach five courses each.
Finance students who want to receive the minor will take their finance courses along with two courses from the Department of Computer Science. Computer science students who are pursuing the minor will take four finance courses.
FinTech courses will range in topics from the fundamentals of FinTech, including financial management, "roboadvising" and data analytics. The courses will show students the theoretical concepts of FinTech and its application in their future jobs.
Junior finance major Trevor Duke said FinTech may be able to bring more jobs for students in the future because it is another skill set students can use on their résumé. He said being proficient with technology can make students more efficient in their future jobs.
"Companies are always looking for more efficient ways to do things," Duke said. "So, if you could bring that to a company through this certificate, or minor, I definitely think it could help your job outlook."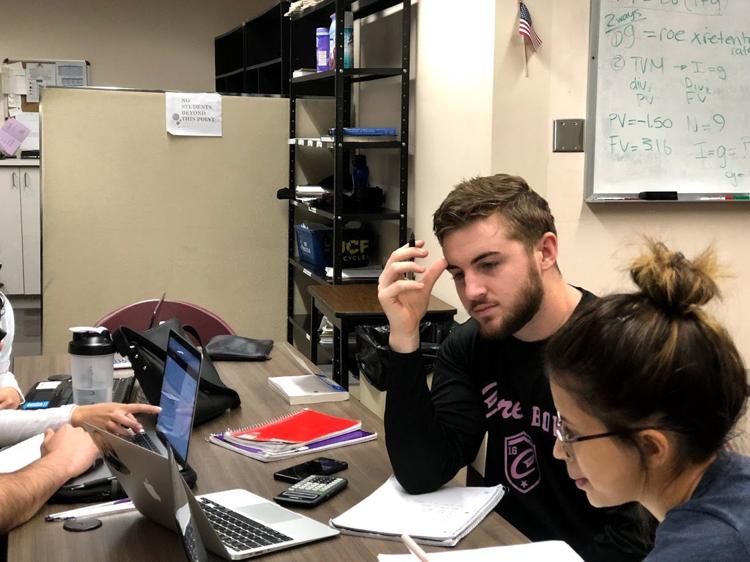 Singh said students seeking admission into the undergraduate program must be approved by faculty in order to maintain low enrollment numbers. No more than 30 undergraduate students will be admitted in the course's first semester in order to keep the starter program manageable. He said specific admission requirements remain in development.
The three-semester long graduate program, set to begin fall 2020, is still in the proposal phase and will need to be approved by the UCF Board of Trustees and the Florida Board of Governors. Singh said this process could take a few months.
Singh said graduate students will be admitted every other year. For the first round of students, the admission capacity will be set at 24 students. Singh said the college is keeping the capacity low in the meantime in order to maintain its manageability.
Junior finance major Luis Guzman said he is interested in learning more about the new program. He said he believes FinTech is a good venture for UCF because of the technological advancements in society.
"I think it's going in the right track because the world is changing right now, and you need to adapt," Guzman said.
Singh said FinTech has already received interest from the community. The department is also seeking corporate partnership with different banks including Fairwinds, SunTrust, CFE Federal Credit Union, Bank of America and BB&T. 
"Hopefully, it will develop something which is not just for our students, but for Orlando as a larger area," Singh said. "The state should be impacted by this."
Correction: This article incorrectly stated that the undergraduate FinTech minor would be available in spring 2019. The minor is still pending approval, and there is no set date for its availability.