The new agricultural research center at the University of Central Florida is working to find a cure for a disease that is killing citrus crops around the world.
Over 60 percent of Florida's orange crops have been decimated by the huánglóngbìng, also known as HLB disease or citrus greening disease, Mikhael Soliman said, a graduate student who works at UCF's new agricultural research center, Materials Innovation for Sustainable Agriculture.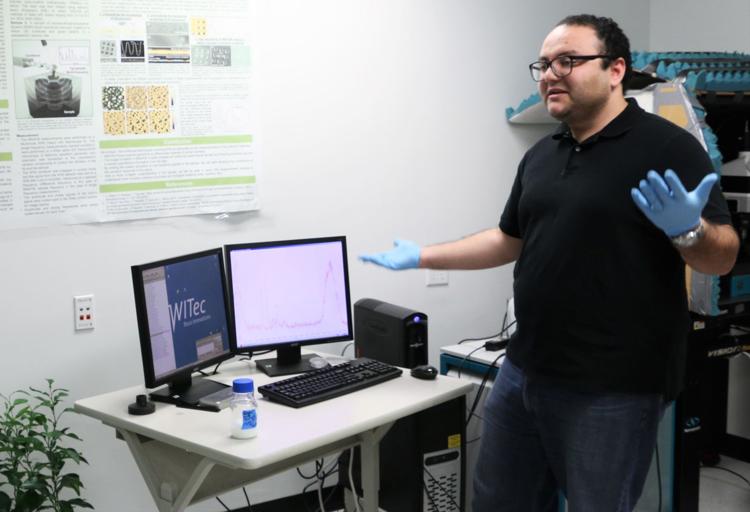 The disease is caused by a type of fly that feeds off the plant, which transfers deadly bacteria. Once the bacteria is inside the plant, the transfer of water and nutrients becomes impossible, causing the plant to die.
Soliman said that similar problems are happening in Texas, California, Brazil, China and India.
Swadeshmukul Santra, an associate professor at UCF and the director of MISA, has developed a pesticide solution that might help fix the HLB problem.
The MISA center grew out of Santra's research on sustainability and how to combat HLB disease and from a $1.9 million research grant Santra was awarded by the U.S. Department of Agriculture in January.
Vilmania Ramos, MISA program assistant, said that sustainability research is important for food and in general.
"If we don't have researchers working on improving and saving agriculture, then our food supply could potentially die off and that wouldn't be good for anybody," Ramos said. "So it's really important that researchers stay on top and try to find ways to preserve and continue the food system."
Currently, student and faculty researchers are studying the effects of the pesticide solution on citrus plants and model bacteria.
They also have to think beyond the plants, Parthiban Rajasekaran explained, a research assistant professor who works in the center.
 "It's a balancing act," Rajasekaran said. "It should be safe for us humans who use the materials to spray on the plants or consume the foods."
Rajasekaran said that they test the effect of the solution on human lung and skin cells, since contact with the solution will be through breathing it in or through touching it.
It could take months or even years before the solution is ready, Soliman suggested. The solution is designed to target the disease inside the plant and kill it, but there are many factors that go into it, such as the concentration of the solution and finding the threshold that kills the bacteria but not the plant.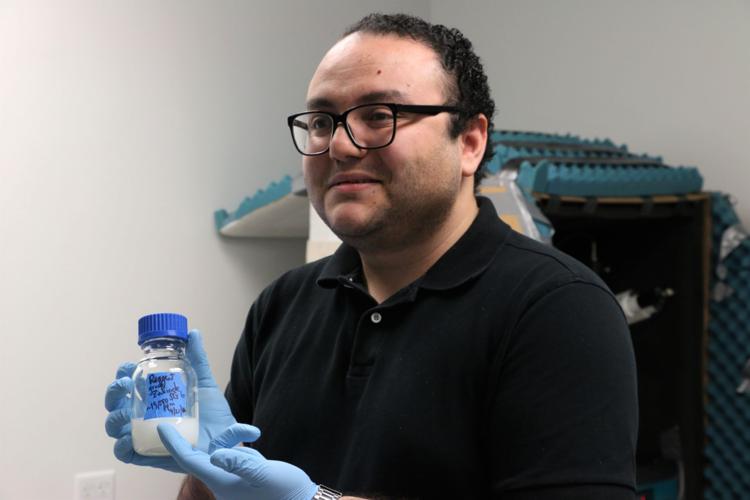 "Right now we know that it's effective," Soliman said. "If I knew how long it would take, it wouldn't be research."
Ramos said this research and the MISA center as a whole will put UCF on the map of agricultural universities. The University of Florida is the only other university in the state that has a similar program and Ramos said UCF is working and collaborating with them.
"UCF being such a huge research school, agriculture is something that's been needed here," Ramos said. "Thanks to Dr. Santra, that's become a full blown thing."
Rajasekaran said that something about the research that is appealing to students is that it combines three different disciplines: chemistry, biology and physics.
"The students will have access to using different disciplines but with an agenda of solving one problem," Rajasekaran said. "This is something new that the university can offer."
Story originally published Oct. 31, 2016.