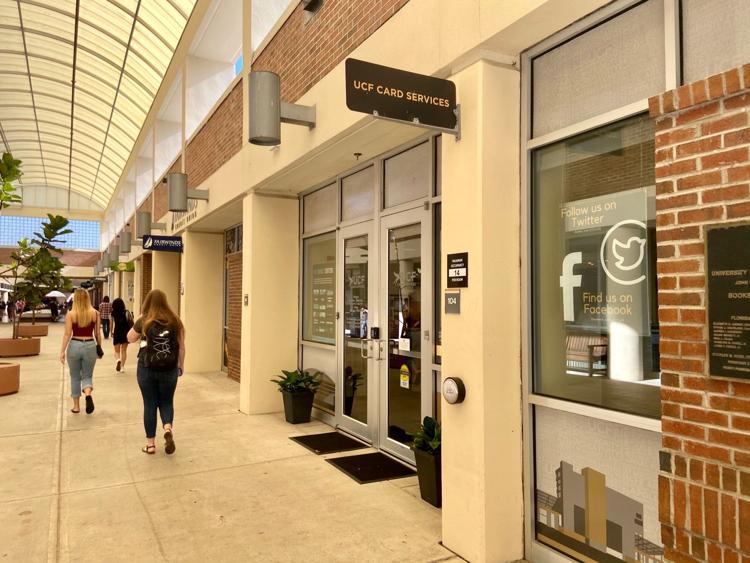 Students, faculty and staff with older UCF ID cards are being urged by UCF Card Services to swap them out for new ones that will be used to improve safety and accessibility on campus.
UCF Department of Security Director Steven Freund said a door access control system was initiated between 2013 and 2014. This technology allows the university to control when and where access to certain buildings on campus will be granted. It also enables doors to be locked and unlocked automatically, allowing UCF Police Department to respond quickly in the case of emergencies. 
"We gain the ability for UCFPD to quickly lock a building in the event of an incident, as well as easily removing access from individuals who have no business at UCF," Freund said.
Although not all buildings on campus are currently wired with this new technology, UCFPD's website says use of the system is expected to increase across campus as more buildings are built and renovated. Millican Hall, Trevor Colbourn Hall, the Nicholson School of Communication and Media and other buildings are already using the new door access technology.
Freund said although the Department of Security is ultimately in charge of the system, certain faculty and staff are responsible for managing day-to-day access in their buildings and departments.
"[Faculty members] have to lock the door at a certain time...and then students don't have access to them. So if there are labs inside, they have access to them," Perez said.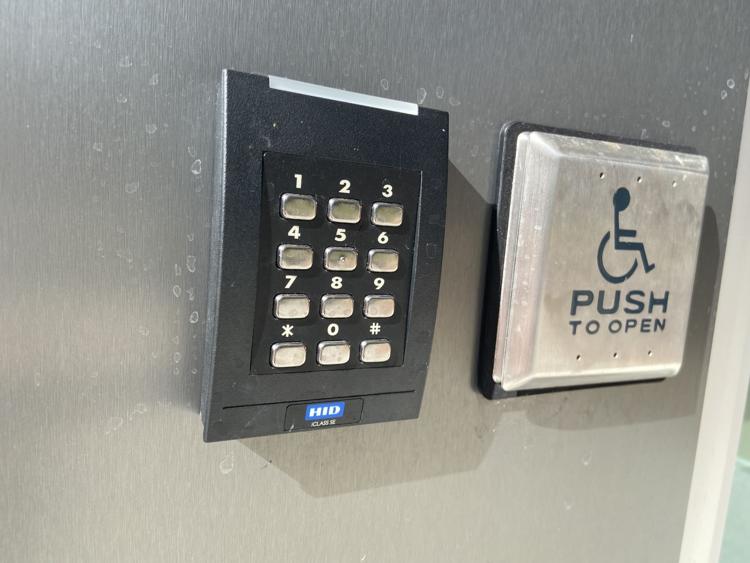 Nelson Perez, administrative coordinator for UCF Card Services, said that security is the driving force behind the switch, but new student IDs have been introduced to improve campus efficiency. He says the ID's can serve as debit cards, track meal plans and allow students to test in university testing centers.
Students will also now be able to scan their IDs at doors, giving them access to buildings and facilities even when the university is closed. 
Sanju Ebanks, a sophomore music performance and computer science double major, said having access to facilities like rehearsal areas and places to study would benefit him. He also said anything that can make his campus safer is a good thing. 
"[Access control technology] makes us safer while also giving me more access to school buildings and resources," Ebanks said. "What's not to like?"
Freund said the addition of this technology to the buildings on campus that do not already have it will be a multi-million-dollar project, and how quickly the university can install access control on campus depends entirely on funding.
"Funding sources can include new construction projects, university-allocated exceptional funding or available UCF Department of Security funding," Freund said. 
Although Perez said Card Services has seen an increase in card costs because of the new technology, students will not see a change in price to purchase or replace their ID cards. Students are still subject to fees, however, if IDs are reported lost or stolen. 
Any students looking to swap their ID card out may do so by taking their old student ID to UCF Card Services and applying for a new one at no additional cost to them.