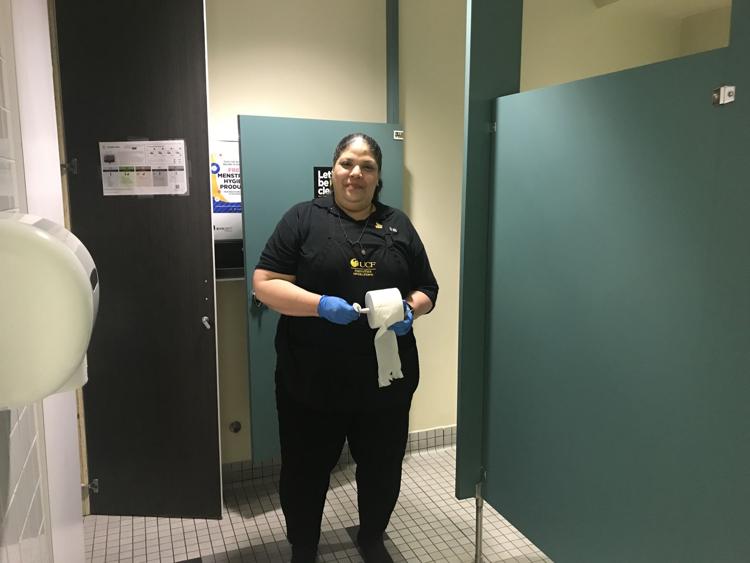 UCF Human Resources announced salary increases May 17 for university administrative and professional employees and university support personnel system employees will become effective June 14.
This comes after the Board of Trustees voted to approve the project initiated by Human Resources called the "Classification and Compensation Project" May 16.
The project evaluated the positions of 3,500 employees and used the results to raise the pay of those employees currently make under the current market value for his or her job title.
According to UCF's Human Resources website, administrative and professional employees include line, professional level exempt positions. University support personnel system employees, or staff classifications, include line, staff support positions that are either exempt or non-exempt from overtime. 
Maureen Binder, associate vice president and chief human resources officer, clarified that all of the employees studied would not be receiving a salary increase.
"Out of the 3,500 employees, there were about 1,007 people that were determined to be paid below the minimum of the market," Binder said. "They all got individual letters sent to them in February letting them know they were below the minimum pay grade."
Binder said the financial impact to raise the 1,007 employees below the minimum pay grade is between $5 million to $6 million. Employees who are currently at the minimum pay grade or above will not be receiving a salary increase at this time.
Though the salary increase goes into effect on June 14, employees will not see pay adjustments until their July 5 paycheck.
According to an email sent on behalf of Associate Vice President for Advancement, Accounting and Chief Financial Officer for the UCF Foundation and Interim Vice President for Administration and Finance Misty Shepherd,  UCF wants to make sure employees are receiving the proper pay for the work they do. 
"Ensuring that our talented, hard-working employees are compensated fairly and competitively is a top priority for our university," Shepherd said in the email. "That's why in 2016 we began an initiative to redesign our job classification and employee compensation structure, with the help of colleagues throughout the university, a top national consulting firm and university leadership."
Maria Cordero, a housekeeping employee at UCF, is one of the 1,007 employees who will be affected by this project. Cordero who is the mother of two 26-year-old children, and she said the money will help support them.
"I have worked at UCF for two years," Cordero said. "This will be my first raise and it will help my family."
The project will now move into its next phase.
In the email, Shepherd said the project will continue this summer as Human Resources continues to examine all 3,500 employees originally used in the study to see where they fall within their newly assigned pay grades based on their new titles. This will allow the Human Resources Compensation team to make recommendations for short and long-term adjustments. 
Binder said she wasn't sure what the findings in the next phase of the project would mean for UCF.
"The next phase won't start until the next few months; we don't know what the impact will be yet," Binder said. "It will take a while to go back and look at all 3,500 employees and talk to managers and supervisors about every employee."