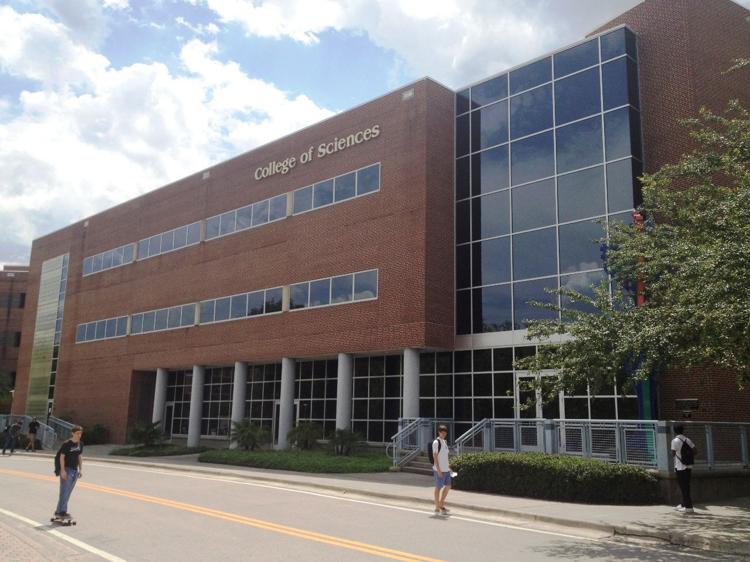 UCF's Office of Global Perspectives & International Initiatives has launched a new project, "Addressing Global Crisis," which will examine how the world responds to the COVID-19 pandemic, among other crises.
According to the College of Sciences News, the project will also examine how governments, individually and collectively, deal with natural disasters, ecological challenges and climate change.
The AGC Project features ongoing expert discussions about various aspects of crisis management and decision-making. The project will produce a series of articles, a book and online content, as well as eventually organize topical events and international conferences, according to the College of Sciences news website.
Dr. Jonathan Powell, an assistant professor in the School of Politics, Security, and International Affairs, and security studies doctoral graduate Dr. Christopher Faulkner, worked together to publish the first article of the project. The article discusses why population size does not explain the high number of COVID-19 cases in the United States.
The article uses Italy as an example and compares it's smaller population size to the United States bigger population size while battling COVID-19. It also explains herd immunity, a process in which enough people get infected and develop immunity, which effectively limits the number of potential options for the virus, according to the article.
The article also aims to provide a clear explanation as to why it's important to take the COVID-19 virus seriously and not chalk up the exponential growth in the US to the fact that it has 330 million people. "It doesn't really care about the size of your population--it cares about the number of potential new hosts," Faulkner said.
Faulkner said he wanted to work with Powell on the article to hopefully give people an understandable take on how viral transmission, such as in the case of COVID-19, occurs.
"I think there is a lot of disinformation out there so our posting provides an unbiased illustration of how viral transmission works in a very simplistic manner," Faulkner said. "Our 'hypothetical' scenarios were intentionally included to avoid politicizing the topic and instead offer an overview of the effects a virus like COVID-19 can have when left unaddressed."
Powell explained why it's important for an initiative like this to come to light during a time like now.
"As the COVID-19 pandemic illustrates, crises in far off places can quickly become important to the average person," Powell said."I hope that the average person gains a greater appreciation for the challenges that exist in the world, how these can act as threats to the average person, and how systemic vulnerabilities in the United States can help these threats become reality."
UCF's Puerto Rican Research Hub is closely linked to the AGC Project. PRRH Director Dr. Fernando Rivera said Puerto Rico is a perfect example of why it's important to pay attention to issues happening around the globe, even if they don't directly affect you.
"Puerto Rico has recently dealt with issues such as natural disasters, government turmoil, sustainability, emergency management, coastal erosion, water preservation and more," Rivera said. "Puerto Rico is still picking up the pieces from Hurricane Maria and the earthquakes that recently hit the island."
Of course, Puerto Rico is dealing with the COVID-19 pandemic just like the rest of the world, while still recovering from these natural disasters and government turmoil.
"Puerto Rico is still under a severe economic situation which makes it more vulnerable during this time," said Rivera.
Rivera said these hardships have not only shaped Puerto Rico, but how they can help teach other countries how to prepare for similar issues.
"It gives us global perspective and we can use this experience as a blueprint to help other countries overcome these issues or similar ones," Rivera said.
Rivera said the AGC Project has been in the works for a while. "Now in the middle of a global crisis, we figured it was the perfect time to address these issues," said Rivera.
Articles will continue to be posted to the Office of Global Perspectives & International Initiatives website.