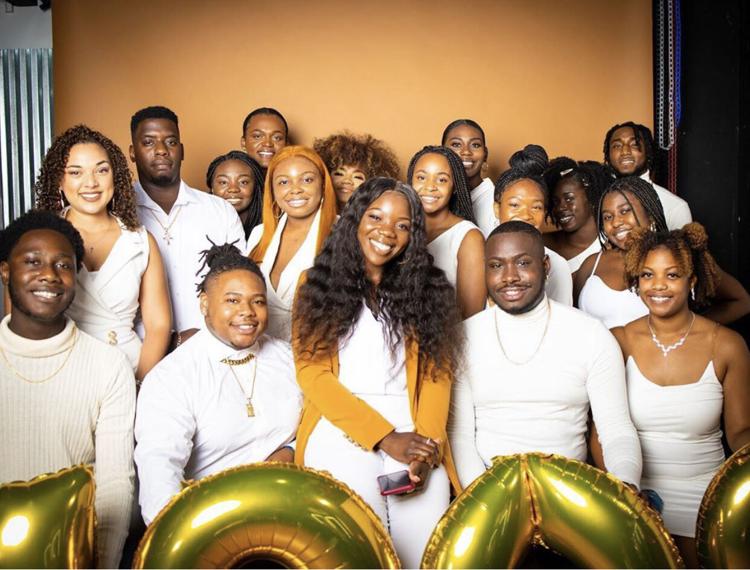 UCF's NAACP's general body meeting, titled "Do we really have no other options?" gave students on Wednesday the opportunity to share their thoughts on the first presidential debate between President Donald Trump and former Vice President Joe Biden.
"The main reason for this meeting is for students to voice their opinion, like do we really have no other options when it comes to president candidates, is this really what we have to choose from?" said NAACP president and meeting organizer Nadia Beaubrun.
Outside of allowing students to voice their opinion on the recent debate, the meeting was also held to raise awareness about voting.
"I definitely encourage people to vote, to start at the local level, don't just wait until the presidential election because at that point it may be too late," Beaubrun said. "You need to know who you're picking for mayors, you need to know who you're picking for governors because it's all like a domino effect, it all plays a part in the presidential election."
The meeting included breakout rooms, a game of "Kahoot!", Q&A sessions and a discussion of current events.
Vanessa Lundi, senior international relations major, said the presidential campaign needs to be revamped and that the current state of politics is very disappointing.
"We need to bring sophistication, class and focus back into the White House," Lundi said. "I appreciate this country for what it is but at the same time, we are capable of running a better country so we need better representation."  
Both Trump and Biden were asked during the first debate why they should be trusted when dealing with the race issues facing this country. This led moderator Chris Wallace to ask Biden if the justice system is fair to African Americans and Trump if he believes that there is systemic racism in this country. 
"This guy and his friends look down on so many people, they look down on people who don't have money, they look down on people who are a different faith, they look down on people who are a different color, in fact we're all Americans," Biden said.
Trump responded, "During the Obama-Biden administration there was tremendous division, there was hatred, you look at Ferguson, you go to various places, look at Oakland, look what happened in Oakland, look what happened in Baltimore."
Quick Howard, senior teacher education major, said it is hurtful to see what minorities have to go through.
"We live in a country that's ran by white people but it was built by minorities," Howard said. "You wouldn't be living your lavish life if it wasn't for us and as a president you should acknowledge that."
Stacey Philippe, sophomore biology major, said Democrats' voting options are limited.
"He's not perfect but he's who we have," Philippe said in regards to Democratic nominee Joe Biden.
Beaubrun offered advice on what should be done to prevent this from happening the next election.
"Figure out where you stand, adopt an issue and stand on that," Beaubrun said. "Get to know your candidates, know the ends and outs, watch the conventions, this where you really see who a person is."