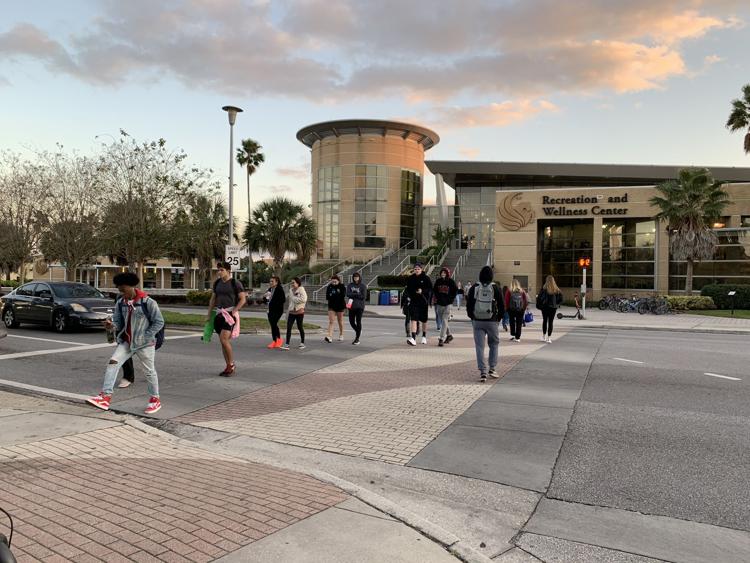 Everything might be bigger in Texas, but not this time.
The Sunshine State has officially beaten the Lone Star State when it comes to being the most popular place to move over the past year, becoming a cause of concern for some UCF students.
UCF alumna Madi Oppolo said UCF will definitely be affected by this new level of popularity — and not in a good way.
"Parking on campus is already a pain, not to mention that class sizes have already grown tremendously," Oppolo said. "For example, many introductory classes don't have enough seats, so students are forced to watch live lectures even if they would prefer to be physically in class."
A recent analysis by U-Haul depicts migration trends from over two million one-way U-Haul truck transactions every year. The analysis shows that Florida has seen the most population growth when compared to any other state in the country. This is the first time in four years that Florida is ranked No. 1 in terms of growth.
While migration via U-Haul trucks does not necessarily directly correlate to a boom in population or economics, it's still an effective tool to gauge how well cities and states are bringing in and keeping residents, according to the U-Haul analysis. 
Students like junior marketing major Nicole Fragomeli come from out-of-state and account for this increase in popularity. For her, being somewhere with a large amount of people is important.
"I chose to go to UCF instead of somewhere in Connecticut where I'm from because up there, Florida means vacation," Fragomeli said.  "Once I came down here, it took a while to adjust to the new environment but now I love it — being that it's warm year-round, I'm just in a happier state of mind."
Along with being the Camelot to Knight Nation, Orlando consistently ranks within the top 3 most populous cities in the Sunshine State and is home to the most dangerous interstate in the country, I-4.
Director of Media Relations Heather Smith said that as the largest university in the state, UCF puts a high value on safety. Smith said the university has a task force in place that works with various departments on campus to explore a 10-year enrollment strategy. This is meant to not only support success for students and faculty, but to continue what she calls UCF's "pursuit of excellence."
"The task force's work includes a review of market and labor demand to include the state's population, analyzing historic enrollment and success trends of various student segments and preparing models for consideration in the future," Smith said in an email. "As we move to the future, the safety of our students and our campus community will remain our top priority."