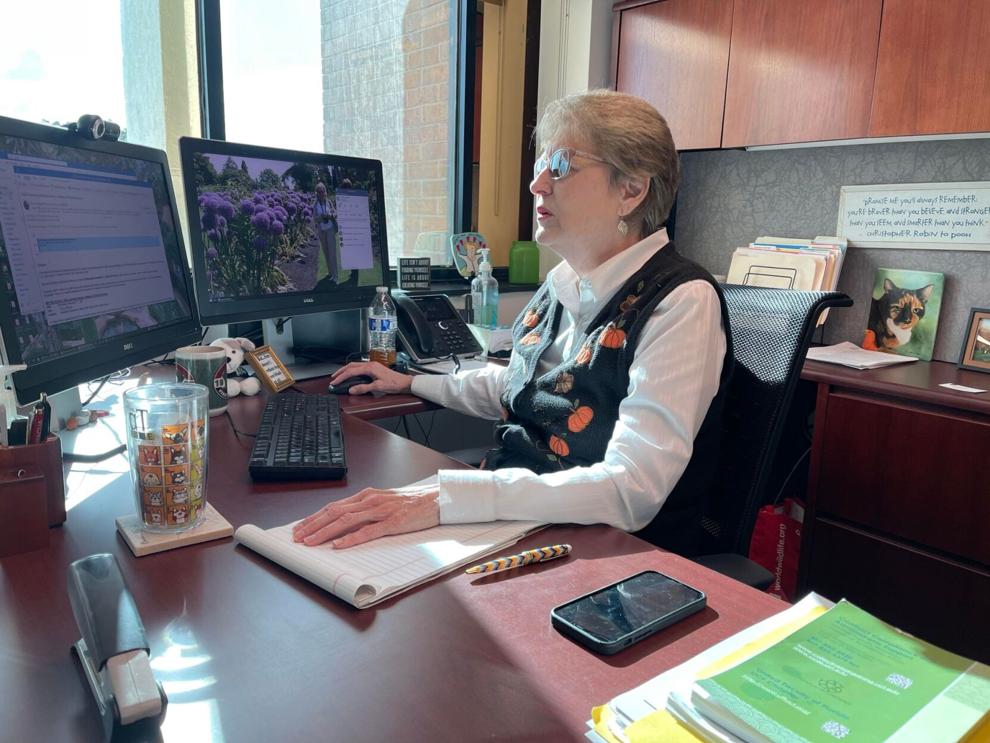 Negotiations about the new faculty contract between the United Faculty of Florida at UCF and the UCF Board of Trustees' bargaining team stalled over disagreement on proposed salary raises.
The two bargaining teams met Nov. 10 to discuss the upcoming faculty contract that will replace the one that's been in effect since 2018. This is the first major change reported since the contract was ratified in September 2019.
UFF originally sought a 3.5% salary raise for faculty members who receive more than $48,500 a year and a 4.5% raise for faculty who earn less than $48,500 a year. In response to the BOT's proposal of an all-around 2.5% increase and a 3.5% increase for faculty members receiving less than $48,500 yearly, UFF lowered its demands to a 3% raise for those making above the aforementioned amount and a 4% raise for those making less.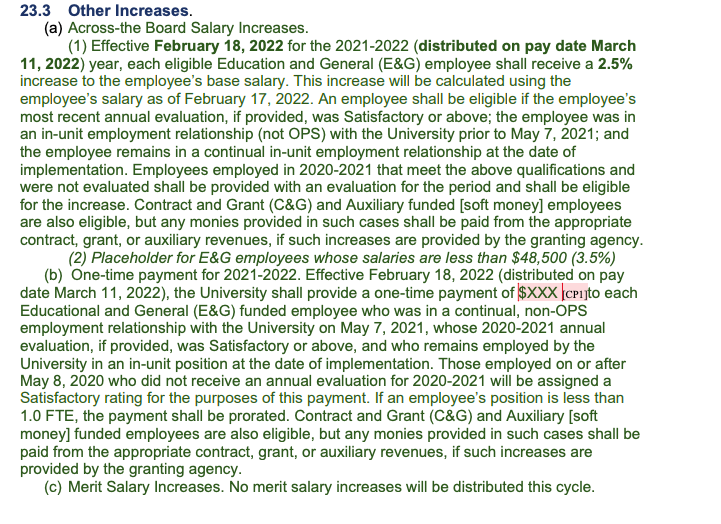 UFF-UCF President Robert Cassanello said he and the union believe there is money the university has that can be used to provide the salary raise faculty deserve.
"I don't think it's up to us to defend, but up to UCF to demonstrate that they cannot afford a higher raise than 2.5%," Cassanello said in an email. "We have asked them to demonstrate this and justify, but we are only told there is no money."
The last time the faculty contract was negotiated and ratified, UCF faculty only received a  2% raise, according to UFF-UCF.
During the previous collective bargaining meeting on Oct. 27, Sherry Andrews, head of the BOT bargaining team, disclosed the money for the raises came from UCF President Alexander Cartwright's initiative, the Strategic Investment Program. According to the Office of the Provost, the initiative will "award up to $50 million during the current fiscal year to advance UCF's academic excellence, student success and impact." Andrews, who also serves as associate provost, said the initiative played a key role in faculty members receiving raises this year.
"If we had not used that strategic money, there would have been no raises this year for anybody," Andrews said. "We have to give people money this year. We have not given a raise in certainly years.
"People have been working really hard. They're beat up. We have got to give some people some money." 
Andrews said the funding was also available due to UCF's resilience against the COVID-19 pandemic and its economic repercussions.
"During the pandemic year, our enrollment stayed consistent, maybe even went up a tiny, tiny bit," Andrews said. "We did lose some money from the state, but we didn't lose as much as we thought we were going to lose. So, then that enabled us to keep our heads above water."
In fall 2020, the university saw its highest student enrollment, with 71,913 students enrolled, while this semester saw the university's first decrease in five fall semesters, with 70,406 students enrolled, according to UCF Institutional Knowledge Management. This is also not the first time the union has asked for an increased salary due to large class sizes. UFF-UCF Senator Talat Rahman said UCF currently has an overwhelming faculty-to-student ratio of 31 to 1 — much larger than any other higher-education institution in Florida.
Faculty members like Cassanello said the requested 3% increases come after the 2020-2021 academic year, in which the pandemic affected the conditions of both teaching and learning. Cassanello said the conditions for faculty drastically changed in the transition from online to fully in-person classes this fall, although these efforts were put in place to safeguard faculty and students against COVID-19. He said such changes are enough of a reason to request a salary increase.
"We have lived under extraordinary circumstances since the COVID pandemic, and we haven't had a raise since September 2019," Cassanello said. "Faculty have been expressing their displeasure, I think, vocally."
Rahman said by comparison, the University of Florida has already agreed on a 3% total increase to faculty and staff salaries.
"We have a new administration; we hope things will improve, but how would that be done?" said Rahman, a physics professor. "I think (it) would be good to know what the plan is."
At the meeting, Andrews said the provost's office would likely not agree to the stipulations in Article 23, Section 3 of the faculty contract that deals with all-encompassing salary increases. Shortly after the contract was proposed, she said she received a message from the provost's office: "We can't. We don't have extra money."
As negotiations continue, Andrews said, faculty will not be given raises until the new faculty contract is fully agreed upon. The BOT has a tentative date of Feb. 18, 2022 to finalize the contract and implement the updated changes, according to the UCF Collective Bargaining website.
Only 12 of the 32 articles within the contract have officially been agreed upon, according to the UCF Collective Bargaining website. Cassanello said while both parties have reached consensus on a few more articles the past two sessions, they have not been officially signed off on yet. He also said he expects the contract to be ratified by early spring of next year.
The next collective bargaining session between the UFF at UCF and BOT's bargaining teams will take place Dec. 1.