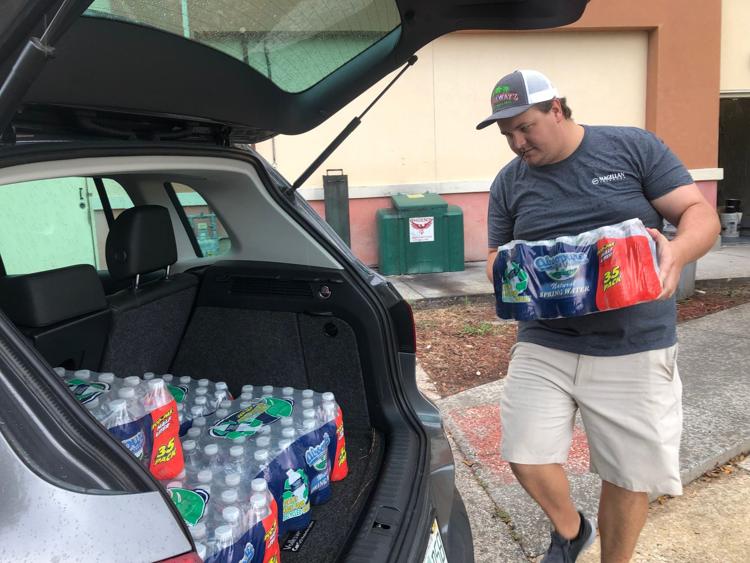 Instead of spending hours waiting in line for water in preparation for Hurricane Dorian, a local UCF bar is rewarding customers who kick back with a few beers and food with a free, 35-pack of water bottles. 
Starting Thursday, Castaway's Sports Bar and Grill in Waterford Lakes gave customers a free case of water bottles with every $35 spent until supplies last. 
"The best part is you don't have to wait in line," said bartender Alyssa Frame, 23. "We're trying to bring more people in while giving back to the community."
Castaway's owner and operator Andrew Fontaine, 25, said he ordered a shipment of 200 cases of water on Wednesday night and it was all gone by the following night, quickly because of UCF fans who came and watched the football game, making it easier to rack up a bar tab. 
Once Fontaine realized how in-demand water was, he reached out to their supplier, Gordon Food Service. GFS is not able to sell water directly to the public, so Fontaine took matters into his own hands and ordered 300 more cases of water on Friday morning. 
He sold these cases to the public at cost, meaning Castaway's was not earning profit from these sales. 
"I took the water off [Gordon Food Service's] hands," Fontaine said. "We're pushing it to the community at cost and not making any money off of it."
By 9:00 p.m. on Friday night, only 100 cases of water were left.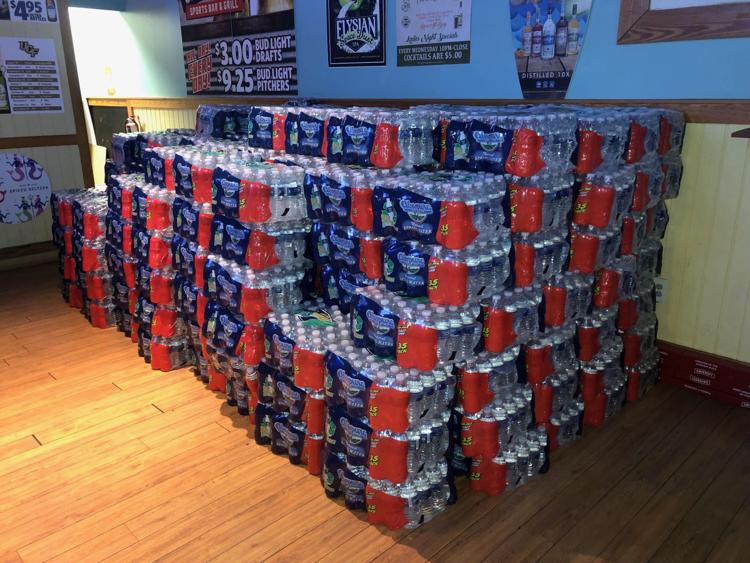 UCF junior and nursing major Cynthia Fonseca, 20, said she appreciated the effort put forth by Castaway's to help prepare for the hurricane. 
"So many people, including myself, are struggling to find water as the weekend gets closer," Fonseca said. "I thought it was awesome that they had so much water and were willing to provide for the community." 
People in the area caught wind of the deal going on and made their way to Castaway's to eat and drink their way to $35 to earn a free case of water. 
Coworkers and Orlando residents Vikki Brown, 48, and Mary Larsen, 59, were able to prepare for Hurricane Dorian on their lunch break when they unexpectedly found out about the water giveaway. They immediately asked their server how close they were to spending $35 and ordered another round of beers to meet the amount.
Fontaine plans to keep Castaway's up and running until the storm hits. He said he wants to reopen the restaurant as soon as possible to be able to provide hot meals to the community.
Hurricane Dorian is expected to make landfall in Florida late Monday or early Tuesday as a Category 4. Stay connected with NSMToday.com for further weather updates.