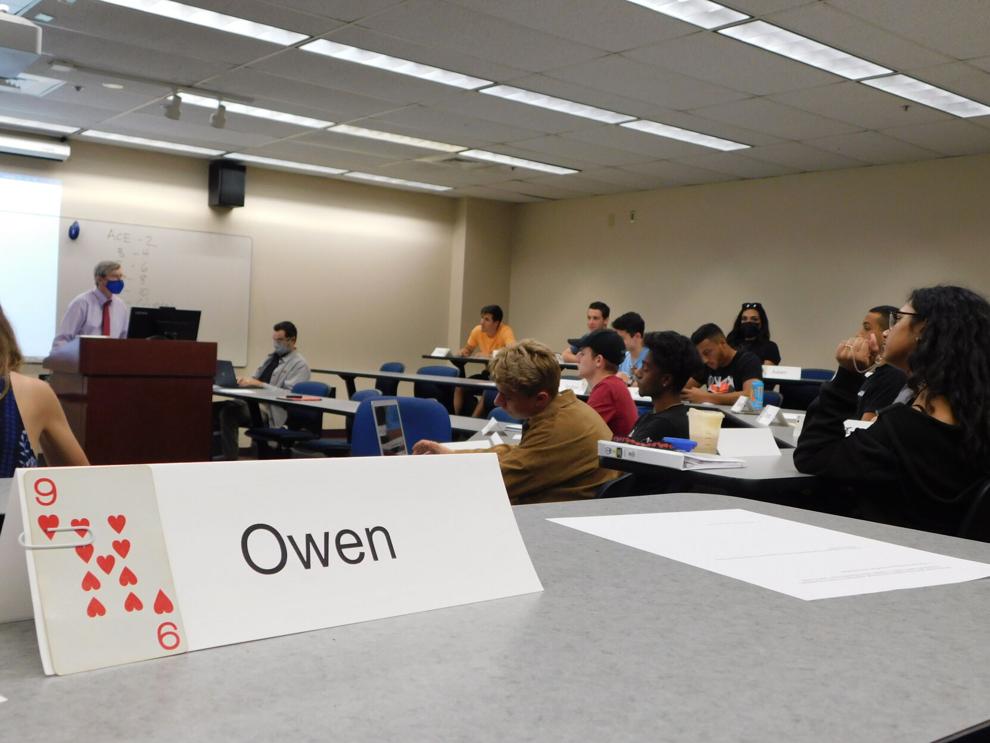 The autumn of 2021 marks twenty years since the fall of Enron, one of the biggest business scandals in U.S. history.
Enron Corp., an energy company based in Houston, once called "America's Most Innovative Company" by Fortune magazine, was found participating in fraudulent business practices, according to Federal Bureau of Investigation documentation.
An audit process began in October of 2001, leading to the discovery. After headlines hit the media and buyout attempts fell through, in December that same year Enron publicly declared bankruptcy, becoming one of the largest bankruptcies in American history. 
The impact was far reaching. 
The fall of Enron cost more than $60 billion in assets to shareholders, following the billions in pension benefits employees lost, totaling about $74 billion in losses and shaking U.S. business laws, according to Britannica. 
Supervisory Special Agent Michael E. Anderson, the chief of Economic Crimes Unit, said thousands of victims, hard-working employees, lost their pensions, retirements and health insurance. People lost their livelihoods when Enron came crashing down.
Business ethics professor Marshall Schminke said he personally knew people who had been directly affected by this significant event. 
"I had friends who worked there, and when it hit, their retirement savings were gone," Schminke said. "When Enron went down, they lost everything; they were starting over. They were in their mid-forties and they had to start their financial lives over."
According to FBI documents, high ranking officials cheated investors out of millions of dollars with complex accounting gimmicks, like overvaluing assets to boost cash flow and earning statements. 
Twenty-two people were convicted of fraud and sentenced to prison, including executives like Jeffrey Skilling, the chief executive officer at Enron, who was sentenced to 24 years in prison for 19 counts of conspiracy and securities fraud. Enron executive John Clifford Baxtor committed suicide a year after his resignation, after agreeing to speak with Congress about the Enron scandal. 
Schminke said the magnitude of the historic Enron scandal forever changed the educational system within business colleges. 
"At the time, the Enron scandal was something that really made a mark on American businesses," Schminke said. "As a result, it made a significant mark on American business schools.
"There, in the aftermath of the scandal, almost all business schools in the country took a second look on how they train business professionals in the ethical and social side of businesses."
It was not only accounting fraud committed by the company, but also the obstruction of justice by Enron's accounting firm, Arthur Andersen, Schminke said. He said the Big Five accounting firm provided auditing, tax and consulting services to large corporations.
As a result, Schminke said, Congress passed the Sarbanes-Oxley Act in 2002. 
The Sarbanes-Oxley Act established the Public Company Accounting Oversight Board to oversee the audit of public companies, establish audit report standards and ensure the compliance of public accounting firms with these rules, according to the official Congress website.
Schminke said the Enron scandal sparked an increase in the study of behavioral ethics in the workplace, causing business colleges to question how they could improve. He said business colleges had to rethink their professional training: many discussions at the time pondered the integration of business ethics into school curricula.
Schminke said there is still debate on whether the subject should get its own course or be taught within segments of other courses.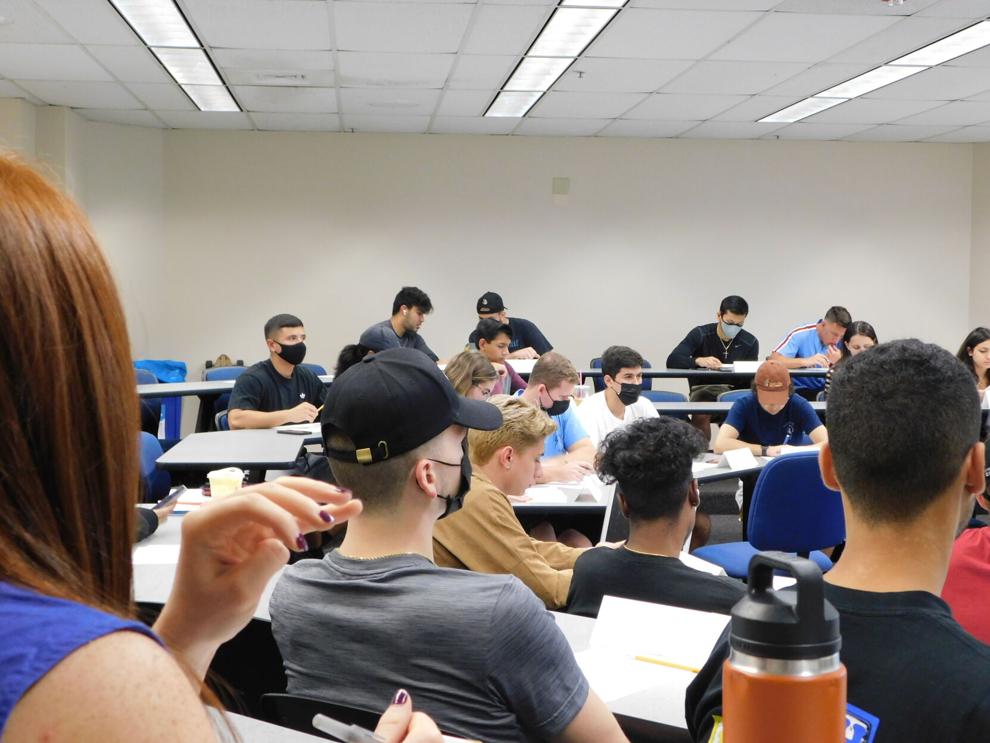 Amanda Main, a lecturer of management in the UCF College of Business, said the ideal is for schools to integrate both ways of teaching. Main said if students are not taught something with consistency, they will often just learn enough to pass a class and then forget the information.
"The idea of ethics has critical thinking that goes along with it," Main said. "There is no one right answer to ethics. So, I think taking one main course talking about the theoretical frameworks would give students the tools they need to really examine each of the issues, then, in each class, it should be reinforced."
One of the biggest issues with the Sarbanes-Oxley Act was that it focused almost entirely on governance and compliance issues, Schminke said. He said there was an overwhelming response of additional regulation in financial and accounting areas.
Schminke said the scandal gave students and schools the impression that the failure of Enron was due to people's inability or unwillingness to follow the rules. The mechanisms used for the Enron scandal can be prevented, Schminke said, but the creativity of individuals who push the limits of established rules cannot be stopped.
"I don't think there's an ethics course on the planet that could have changed those business leaders at Enron," Schminke said.
Business ethics professor Robert Folger, who studies behavioral ethics in the workplace, said whenever a lot of money is involved, there will always be people who break the law.
"There are two things that drive business professionals down the wrong path: the slippery slope and moral disengagement," Folger said.
Folger said "the slippery slope" indicates a person will often take the easy way out of things, which creates a pattern of behavior over time. "Moral disengagement," on the other hand, consists of the excuses an individual comes up with to justify their action(s), Folger said.
As the Enron scandal reaches its 20th anniversary, there are many students, like senior integrated business major Zeana Long, who have never even heard of Enron. She said her management statistics capstone class helps her recognize the importance of business ethics. Long said she remembers when she worked in retail sales and a co-worker was misleading customers in order to make sales. 
"He would make people pay double, promising them it would come off of their account," Long said. "People will ignore those things, so long as it makes them money."
Despite efforts from schools to teach students the importance of business ethics, Schminke said he doubts it will prevent future scandals.
"If I was a predicting person, I would say that we are guaranteed to have another meltdown of that magnitude," Schminke said.
Main said there are more people engaging in behaviors that are reflective of the dark triad, a set of personality traits typically associated with people in positions of power: narcissism, Machiavellianism and psychopathy. By today's standards, Main said, those are the traits that lead to success, despite possibly being unethical.
"We understand how those traits could lead to leadership success, but we need to look at how we can mitigate those effects," Main said. "How can we make success start looking different?"
Schminke said the Enron scandal serves as a reminder for business professionals to stay on the ethical path in their careers. Folger said schools like the UCF College of Business are responsible in teaching students that cutting corners is not the right way to create a career.