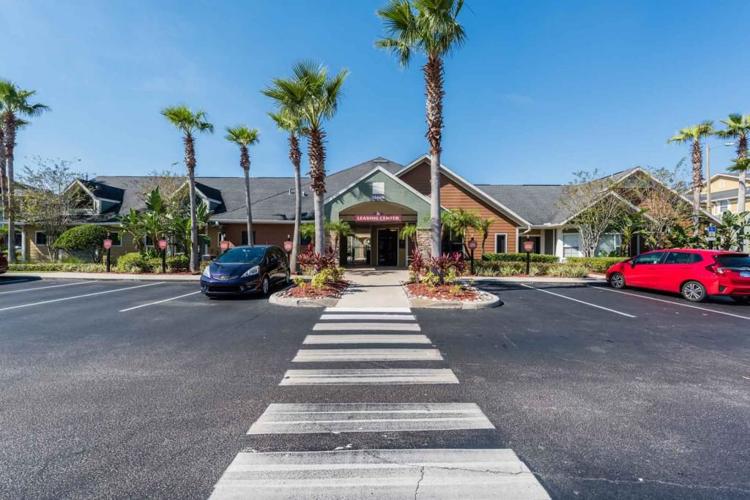 Knights Circle will be taking extra precautionary measures in light of its first suspected case of COVID-19 after sending out an email alerting residents.
The email was sent out Wednesday afternoon with a statement from Knights Circle emphasizing that, now, recommendations made by the CDC are as pertinent as ever. 
Orange County now has 2,541 confirmed cases of COVID-19 and 41 deaths as of Wednesday, according to Google News.
The CDC guidelines include avoiding contact with those who are sick and keeping distance while ill, self-quarantine yourself if you have had contact with someone suspected of having the virus, and disinfecting frequently touched objects and surfaces among other recommendations.
Knights Circle said that they have contracted a third-party cleaning service to conduct deep cleaning. Their normal cleaning service will also increase its current daily cleaning protocols.
The student housing complex, which houses 2,500 residents according to its website, is urging its residents to increase the frequency in which they partake in deep cleaning and disinfecting hard surfaces, such as counter tops and door handles, within their common areas.
They are also urging residents to notify the complex immediately if they, their roommates, or any guests within the apartment have been diagnosed with the coronavirus. This is so they are able to act with immediacy and alert their community of possible exposure. 
Knights Circle is also readily available to make arrangements so that in the midst of any other potential COVID-19 cases, they are able to arrange for deep cleaning and disinfecting services, the housing complex said.
If you are a resident at Knights Circle and have been infected or exposed to the virus, contact Knights Circle at knightscircle@assetliving.com or call at (407) 563-0980.