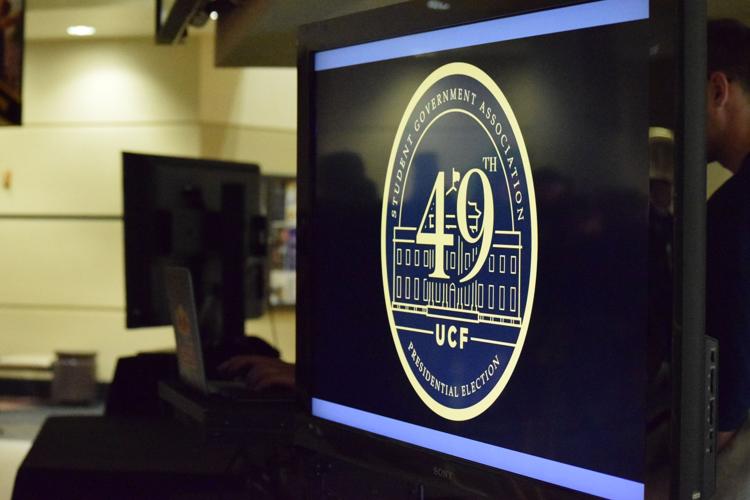 With no majority vote, "Josh & Jad" and "Karen & Theressa" will be moving to a second round of elections happening March 19-21. 
"We just had dinner with our parents," presidential candidate Josh Boloña said. "It was some reflection time looking back at everything, what we learned and what not. It was almost a state of being numb."
Josh's running mate, Jad Shalhoub is happy to be moving on.
"It's been a long road coming," Shalhoub said. "We ran last year and ended up losing but we have one last push we have to do. We're going to give it all our all and we're very confident that we're going to end up winning."
"We're honored to be moving up. It's not over."
Karen Caudillo and Theressa Tong were just as excited for this next step in the election process.
"This is for our parents," Caudillo said. "Theressa's parents fled Vietnam and they have built a community in Orlando and that's exactly what we're going to try to do at UCF."
Brad Kuehler declined the request for comment. His running mate, Breon Clark, called the race "a good run."
According to the official results, "Josh & Jad" received 3,465, "Karen & Theressa" received 2,755 votes and 2,750 votes went for "Brad & Breon."
Constitutional Amendment 50-01 also passed with 83.72 percent of students voting in favor of it. This amendment is generally meant to simplify the language of the Student Government Association's constitution.
Photos: SGA presidential election announcement concluded in runoff, candidates declared
At the SGA presidential announcement on Wednesday, March 7, it was determined that their will be a runoff election. The new ballot will include the candidates with the most votes - "Karen & Theressa" and "Josh & Jad - and will take place from March 19 to 21.