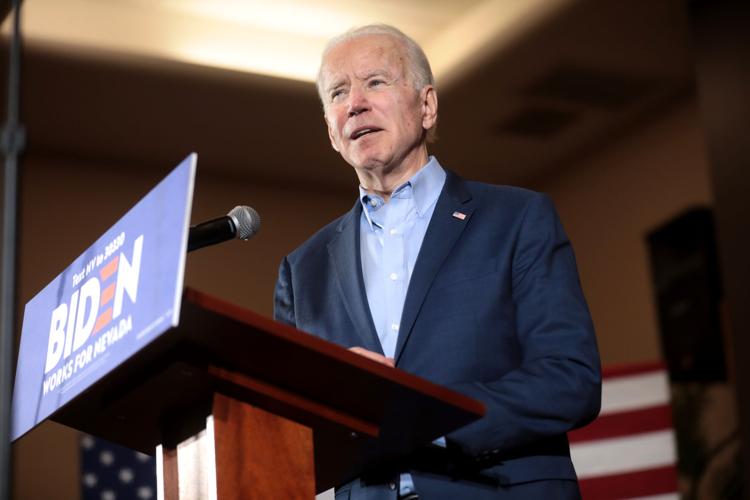 Democratic party member and previous Vice President Joe Biden wins the 2020 presidential election race against current President and Republican party member Donald Trump. 
On Nov. 7 the race was called after Biden pulled ahead and won over Pennsylvania, hitting 284 electoral votes.
"America, I'm honored that you have chosen me to lead our great country," Biden said. "The work ahead of us will be hard, but I promise you this: I will be a President for all Americans — whether you voted for me or not. I will keep the faith that you have placed in me."
The race lasted four days after election night as they were continuing to count mail-in and military ballots. 
Throughout election night and the proceeding days, Biden won the battleground states of Michigan, Arizona, New Hampshire and Wisconsin.
Trump lost the presidential race with 214 electoral votes. Trump won the battleground states of Florida, Iowa, Ohio and Texas.
Not all battleground states have been called yet but Nevada and Georgia are projected to go blue and North Carolina projected to go red.
Georgia is still in their process of recounting ballots after Trump held a White House briefing claiming that the mail-in votes were fraud and he wanted a recount.
"If you count the illegal votes, they can try to steal the election from us. If you count the votes that came in late, we're looking at that very strongly, a lot of votes came in late," Trump said during his briefing. 
Biden remains taking a lead in Georgia with 49.5% votes.
Biden has made history with more votes than any presidential candidate in the U.S. while also winning the popular vote with nearly 74,847,834 votes.