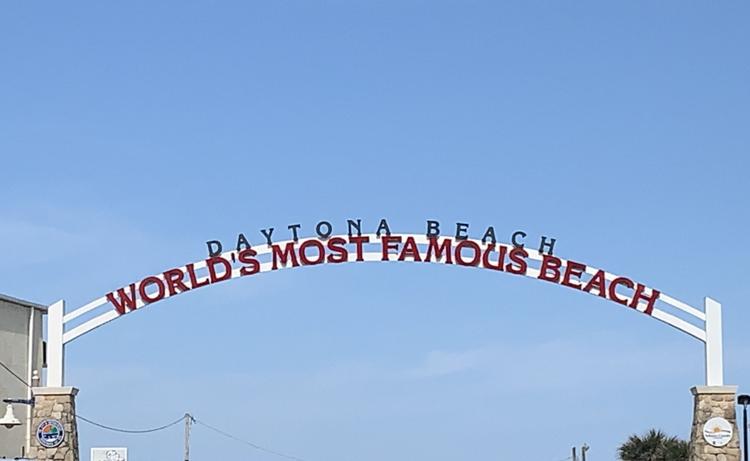 New dates for Jeep Beach 2020 have been determined by Jeep Beach Inc's Executive Board of Directors after originally having to cancel the event due to the COVID-19 pandemic.
Jeep Beach is an event where enthusiasts of the automobile brand, Jeep, gather every year in April to check out the brand's newest vehicles, vehicle parts and accessories from over 200 vendors, according to the Jeep Beach website. Some participants also bring their own Jeeps to show off at the event. 
Jeep Beach, which is hosted at Daytona International Speedway, also organizes official events in Daytona Beach throughout the week, such as beach parties, concerts and fireworks according the Daytona Dodge Chrysler website. 
An announcement was posted on the official Jeep Beach 2020 Facebook page last week letting the public know that, though it was a difficult decision, the Jeep Beach event scheduled for April 20 through the 26 had been cancelled.  
On Friday, another announcement was posted on the Jeep Beach 2020 Facebook page letting fellow "jeepers" know that the event had been rescheduled for Sept. 11-13, later this year.
Both announcements let those who had planned to participate in the Jeep Beach event know that all preregistered vendors would have their spaces and payments transferred to either the rescheduled event or to Jeep Beach 2021. Pre-registered participants also have the option to move their registration to either Jeep Beach event, according to the announcement.
UCF alumnus Arturo Annese said he agrees with the organizers decision to reschedule the event.
"Given the density of participants and spectators at the event and how far they come from all around the southeast of the US to attend, rescheduling the event is justifiable," Annese said.
Freshman health sciences major Sofia Soria also agrees with the rescheduling of Jeep Beach 2020.
"I think the decision to reschedule the event was smart as there as so many different events happening at Jeep Beach and hundreds of people go there, so it is not worth risking anyone's health," Soria said.
Though the event has been rescheduled it is only a 3-day event instead of a week.
"While we understand the COVID-19 pandemic remains uncertain, we want to be optimistic and look forward to an opportunity to host JB20 for all our Jeep enthusiast, vendors, and most importantly the opportunity to give back to our local charities that may need our support more than ever," Jeep Beach Executive Board of Directors said in their Facebook announcement.
Jeep Beach is an organization and charity that is fully operated by volunteers who work towards raising funds for other charities. According to Jeep Beach Inc's Executive Board of Directors, though the event is fun for all Jeep enthusiasts, its primary purpose is to raise funds to serve Central Florida communities.
Since 2012, Jeep Beach has raised over $1.8 million for the local Daytona Beach and Central Florida communities, according the Jeep Beach website.
Joe Sullivan, the chief professional officer of The Boys and Girls Club of Volusia and Flagler Counties, said they greatly depend on the support of Jeep Beach and the funds they provide them.
"Last year Jeep Beach was able to raise over $80,000 for us," Sullivan said. "With that money we were able to host the State Youth of the Year, Honor Roll Banquet at the speedway, Christmas for a Cause, and Day for Kids."
The Jeep Beach Executive Board of Directors said they appreciate the Jeep Beach community for their support of their event and their mission to support the community. They also said that they are only able to give back to the community and be able to continue to put on this event because of everyone who continues to participate in Jeep Beach.
Soria said that she hopes to attend the rescheduled event as she has been looking forward to going to Jeep Beach for a long time.
"I have personally never been to Jeep Beach in Daytona, but I have always wanted to go because I love the culture and seeing all the cars," Soria said. "I am glad that I will still get that opportunity."