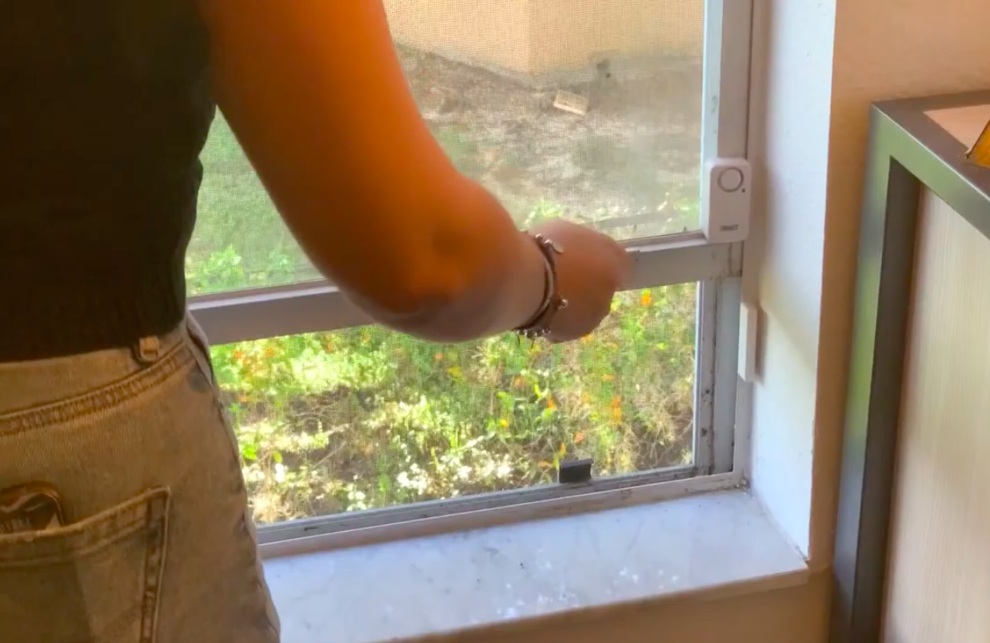 A recent pattern of missing people, including students, has local parents and residents concerned about safety at UCF.
Making national headlines was local Valencia College student Miya Marcano. The 19-year-old went missing from her apartment in Arden Villas near UCF on Sept. 24 before her body was found in a wooded area of Orlando, Florida, Oct. 2. Orange County Sheriff John Mina said an Arden Villas maintenance worker used his master key fob access to let himself into the victim's apartment and kill her. 
Some tenants said they lived amid the horror of Marcano's disappearance and that places like Arden Villas are not responding to safety concerns.
Andrea Alfonso, a senior biomedical sciences major and Arden Villas resident, said some tenants have taken matters into their own hands, installing cameras, alarms and other home security measures to ensure their safety.
Alfonso said she is one of them. Because the complex failed with its security system, she said, her parents decided to step in and bring their own.  
"Arden has failed its residents, and it's been extremely stressful for all of us," Alfonso said. "My parents came with cameras, door sensors and Ring to install everything as soon as they heard the news."
Alfonso said moving forward, she would like Arden Villas to up its security measures.
"Keep the gates closed, do background checks on their employees at the very least, have the cameras on and have them actually working, which we've been asking them to do from the beginning," Alfonso said. "There's a lot of things they should do."
On Thursday, Student Government released a statement extending their condolences and acknowledging the concerns of the UCF community in the wake of Marcano's case. 
"We stand with all of our Knights who are expressing concerns over the fear of their safety in residential spaces," the statement read. "Know that your concerns will be empowered through us, as we are actively meeting with university administrators and relaying these concerns."
However, it was little to comfort residents, as some said they noticed alarming information in their residency contracts.
Arden Villas contracts state security cameras are "for the sole benefit of (the) owner's property," not for the residents' safety or protection. The contracts further state property owners do not guarantee the presence of security cameras, security gates and other safety measures will prevent crime.
The contracts also indicate Arden Villas is not under the obligation to obtain background checks from tenants on the property. Alfonso said her roommates and other residents feel very strongly about this and were even more concerned for their safety when they realized it.
"It's so messed up," Alfonso said. "Arden Villas is basically student housing, so they should have those protections in place, especially for student residents. And even for those who aren't students; it's basic security."
Other apartment complexes in the area, like The Marquee, sent out an email emphasizing protocols for work orders and inspections that may require maintenance staff to enter apartments. Tenika Spencer, a Marquee resident, said she feels affected by the issue of safety despite not being a student.
She said the complex shouldn't allow its staff to have 24-hour access to apartments.
"I feel like that's something that should be taken away, especially now," Spencer said. "Because even though they are employees, it does not mean you know that person. I've talked to other women that live here and they agree — I don't feel like there's a need to have a key 24 hours of the day."
The Marquee said in an email that work order requests allow the right of entry at any time.
"Work orders placed by our residents do grant the immediate right of entry, so that we can complete such repairs in a timely fashion," the email stated. "Prior to entering an apartment, our staff will knock on the door and announce themselves before gaining access into the apartment and should be in an identifiable Marquee uniform shirt."
The Marquee and other complexes in the area encourage residents to direct all questions to the Orange County Sheriff's Office at (407)-836-4357. 
Both Spencer and Alfonso said the most important things are ensuring resident safety, as well as justice for Marcano.