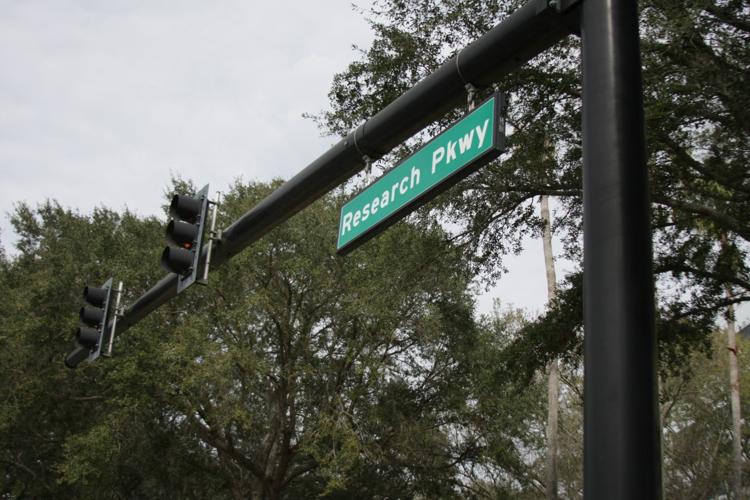 Three UCF faculty members are being fired after an independent investigation determined that they were exchanging doctoral degrees for grant funding, according to a university press release shared Monday.
Director of the Institute for Simulation and Training (IST) Dr. Randall Shumaker has been put on paid administrative leave and notified of UCF's intent to terminate him effective Feb. 7, according to the press release.
Along with the IST Director, Drs. Daniel Barber and Lauren Reinerman-Jones have also been put on paid administrative leave and notified of their termination effective Feb. 7.
UCF hired Cohen Seglias Pallas Greenhall & Furman (CSPGF), an independent law firm based out of Washington, D.C., in Dec. 2019 after receiving a whistleblower complaint alleging that Ph.D. students were obtaining degrees fraudulently in exchange for grant funding, the report states.
UCF's Institute for Simulation and Training was founded in 1982, according to its website, and "provides a wide range of research and information services for the modeling, simulation and training community."
The names of the students involved have been redacted throughout the report in accordance with federal privacy laws, although the student in question is referred to as male multiple times throughout the report.
"It is our opinion that there was a quid pro quo between [PhD Student] and Reinerman-Jones, with [PhD Student] providing funding in exchange for a PhD from UCF," the official report states.
A complaint was filed to Shumaker in early 2016 about a conflict of interest between Reinerman-Jones and a doctoral student, alleging that the student was being unusually assisted through the Modeling & Simulation (M&S) doctoral program in exchange for grant funds for Reinerman-Jones' research lab, according to the report.
According to Shumaker's termination notice, failure to follow up on this issue and his allowance for it to continue has led to UCF's decision to terminate his employment.
Barber and Reinerman-Jones were stated to have created their own company using UCF resources "without UCF's authorization or intellectual property rights," along with providing special assistance to a student in his dissertation, being complicit to plagiarism and mistreating students, according to their termination notices
Student reports indicate a stressful environment in Barber and Reinerman-Jones' lab, "being subjected to name calling, high stress and punishment." One student report from the CSPGF findings state that Reinerman-Jones would refuse to "reimburse tuition for a semester" if she was not satisfied with their work.
CSPGF's findings include "suspicious metadata" related to the dissertation in question and "unattributed work of other students," as well as an "unusually short time between final selection of a dissertation topic and defense of the dissertation."
The UCF Graduate Program Handbook states developing a dissertation defense typically takes around three years. Multiple suspicions of quid pro quo arose when this student completed his dissertation defense in approximately six months.
According to the law firm, this student has possibly violated federal bribery laws, withholding grant funds until his dissertation defense process was completed.
The report states this student's dissertation appears to be based on research he "neither designed nor conducted," and includes student witnesses who have said their work was stolen.
The university has begun the process to revoke the student's PhD, according to the press release.
According to a faculty interview within the CSPGF report, "it was the 'standard practice' for the M&S candidates to fund their professors in exchange for degrees" and IST was run unethically.
CSPGF acknowledged the possibility that other students may have received "free" PhDs in exchange for IST funding, but they state they have not found substantial evidence for any further investigation.
A UCF spokesman said UCF's audit office is independently reviewing all graduate degrees awarded in the M&S program to ensure there were no conflicts of interest, as well as training IST faculty and staff about conflicts of interest to avoid this happening again.
"This is a disturbing incident involving a small number of people who intentionally violated our policies and breached our trust. We will not tolerate it, or let it go quietly," Interim President Thad Seymour, Jr. said in a statement.
Following the announcement of these changes, Wes Naylor was named Interim Director of the Institute for Simulation and Training while the university begins their national search for a replacement director.
Naylor is a retired U.S. Navy Captain and has served as adjunct faculty at UCF, according to the press release.
Naylor was not immediately available for comment.
This is a developing story, check back for updates.