Oleksandra Zholdakova is one of the many UCF international students who decided to stay in Orlando during the COVID-19 pandemic.  
Being outside of Ukraine, she couldn't fly back home because of the travel restrictions and her fear of being exposed to crowded places. 
"I believe it was the right decision for me to stay in the States," Zholdakova said. "No matter how hard it is, it just makes me feel at least a little bit more sure of what I have to do in terms of classes. Even though I question this decision all the time."
Zholdakova's family and friends are not allowed to travel during quarantine in Ukraine either. Ukraine has announced a "full restriction" on air passenger traffic from March 17, according to the Embassy of Ukraine. 
Studying hospitality management for her third year, Zholdakova said she has to stay on top of her classes and be present during all online lectures and conferences even during the pandemic. She said that with the six-hour difference between Orlando and Ukraine, she wouldn't be able to keep up with her grades without ruining her sleeping schedule and putting her health at risk.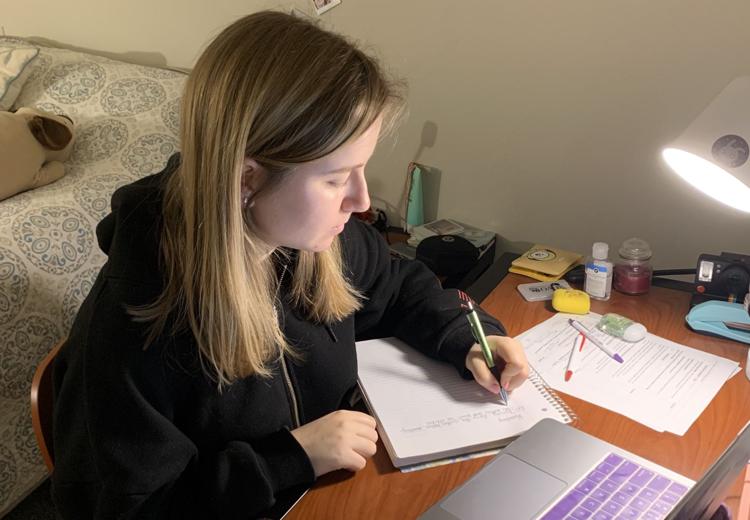 With all UCF classes being canceled, Zholdakova is now learning through virtual conferences or videos that her professors provide. She tries to not expose herself to people and only interacts with her roommate. 
Zholdakova's said her biggest fear during the pandemic is being far from her family. She said that they check up with each other every day to make sure that everyone is staying safe, well and being active. 
"We understand that it's really hard to find ways to help her because we don't have the privilege of being with her in States," Lesya Zholdakova, Oleksandra's mother, said. "She is here for education and even though we are scared of her staying safe, I think it was the right decision."