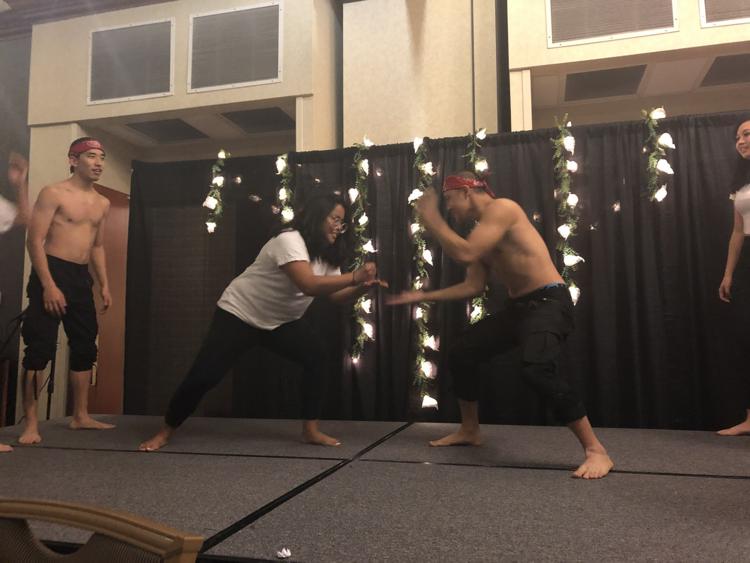 UCF's Asian community gathered together for a night of fun to celebrate all of their hard work throughout Asian Pacific American Heritage Month.
The Multicultural Student Center and the Asian Pacific American Coalition, hosted their second annual Hidden Lotus closing ceremony held April 17 in the Live Oak Ballroom from 7 p.m. to 10 p.m.
This year's ceremony included UCF's first-ever Asian graduation. Graduating seniors within APAC received jade green graduation stoles, which represents all of the cultures within the Asian community, according to APAC President Phreezy Naufaldy.
Naufaldy, junior digital arts major, said having a whole month to celebrate the Asian community at UCF means a lot to him.
"This is only the second time we've had [Asian Pacific American Heritage Month] at UCF," Naufaldy said. "We've had Asian American week, but we've never had an entire month."
Different awards were given out to students within the Asian community, as well as to several organizations under the coalition like the Asian Student Association, the Vietnamese American Student Association and the Filipino Student Association.
Award categories included:
Most Distinguished Officer Positions
Organization Awards
Best Event of the Year Awards
There were also several dance and musical performances by different organizations within the APAC, such as the Filipino Student Association Dance Troupe, the Iris Interest Group, Delta Phi Lambda and Pi Delta Psi.
The night ended with laughs, happiness and a sense of accomplishment by many of the members of UCF's Asian community.
APAC committee member Anusha Ketepalle said the Asian Pacific American Heritage Month celebration and its events has been a learning experience for all cultures at UCF.
"Being able to explain to [different ethnicities] what really our culture is about and how different every Asian country is ... I think that makes this month really what it is," Ketepalle, sophomore industrial engineering major, said. "It's really about learning more about other cultures."