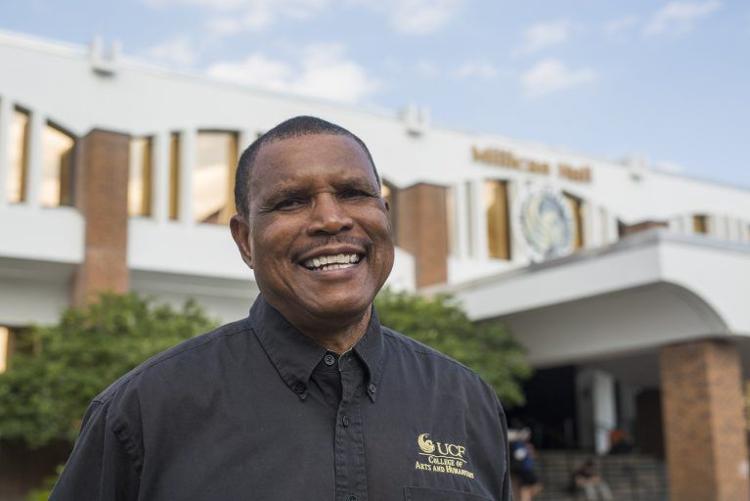 UCF announced Thursday that film associate professor Anthony "Tony" Major passed away at the age of 79. 
The cause of his death has not been made public at this time. 
Major first joined the UCF faculty in 1995 as a professor where he was able to bring his expertise to the theater department, and he recently retired from Nicholson School of Communications.
Lyman Brodie, associate dean for the College of Arts and Humanities, has known Major since he first arrived at UCF in 1995 and spoke of his immediate impact.
"He brought with him a pretty deep history in the entertainment industry," Brodie said. "The industry experience was really invaluable to the university and especially to the students. That contribution will be missed."
Major had an extensive background in theater. He graduated from Hofstra University in Hempstead, New York with a bachelor's degree in theater in 1964. He later went on to attend New York University Tisch School of The Arts and graduated in 1973 with a master's degree in film. In 1993, Major was a professor at New York University where he taught film production and producing for two semesters.
Major was an actor and had many connections in Hollywood. This came through many experiences including being the associate director of the film "Ganja and Hess" and serving as the vice president of Red Foxx Corporation for six years. In this role he negotiated all contracts for movies, TV and commercials. 
"He would just walk in the door with celebrities including James Earl Jones, Charles Dutton, Douglas Turner and Richard Roundtree ... just to name a few," Brodie said. "We all had a chance to interact with and learn from them over the years."
A.J. Range, assistant vice president of Neighborhood Relations and Safety Education, credits Major for playing an instrumental role in the success of the film program at UCF.
"He brought Hollywood and filmmaking to Orlando and UCF," Range said. "We had among us an extraordinary gifted actor who helped to put UCF on the film map."
During his time at UCF, Major was known for always helping and supporting those around him.
"His legacy will be that he was a strong advocate for students as well as faculty and staff," Range said. "We have lost a great professor, scholar, director, filmmaker, friend and brother."  
Maribeth Ehasz, vice president of Student Development and Enrollment Services, said she enjoyed having Major around and spoke about his character.
"He was a caring, courageous and thoughtful person who always found a way to smile and make a situation easier," Ehasz said. "He was driven by his heart."
Ehasz continued to say that Major was especially caring towards UCF students.
"For much of his time he was one of the few black faculty UCF had so he cared for students who didn't have others who didn't look like them," Ehasz said. "He was a willing partner; someone who tried new ways of reaching students, celebrating and supporting them."
Eldrick Clapp, a senior majoring in kinesiology, was one of the students Major impacted during his time at UCF.
"Mr. Anthony Major was truly the definition of putting students first," Clapp said. "Whether as an instructor or simply a listening ear, he never failed to help me when I needed it most at UCF."
Belinda Higgs Hyppolite, associate vice president of Community Support, said Major always encouraged people.
"He was not a man to complain and he was very socially conscious and aware of things happening on campus and in the world," Hyppolite said. "He encouraged people to not run from a challenge and to just embrace life to the fullest." 
Major's sudden passing has affected many across the UCF campus.
 "We're just heartbroken and sad about his passing," Range said. "He served honorably among us. He didn't brag, he never had to. His work spoke for itself."
Major was always trying new ways to get better every day, and he even had a saying that showed this. 
"He had a famous greeting," Brodie said. "Anytime you would see him you would say 'How are you doing Tony?' and he would say 'getting better all the time.'"
Brodie continued and added that Major truly embodied what UCF stands for.
"People say UCF is not only in the community but of the community, and that's probably a good expression of Tony as well," he said.
According to the College of Arts and Humanities website, a remembrance ceremony for Major will be held at the Live Oak Room June 27.