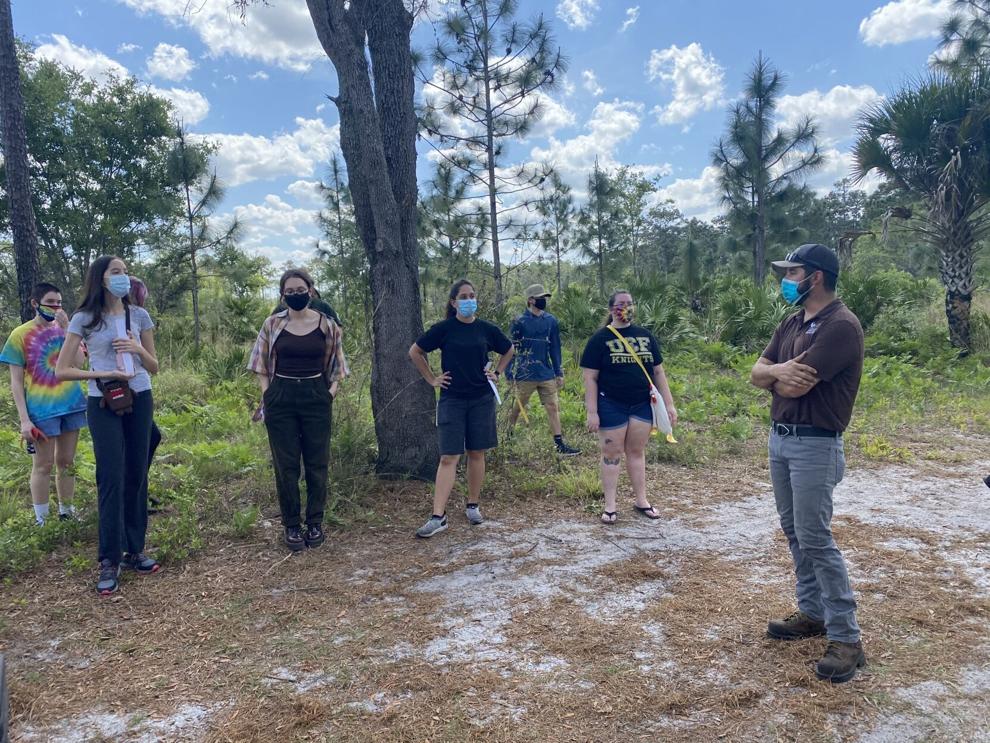 The UCF Arboretum and Natural Resources Teams partnered with the Florida Park Service to complete a biological survey called the BioBlitz on Tuesday, April 6.
The event was held to record all the living species, both flora and fauna, within a designated area at the arboretum. 
The main focus was on the gopher tortoise and finding burrows in the ground to account for the possible number of these tortoises inhabiting certain areas at the arboretum.
UCF biologist Brent Saulsberry said having students partake in these events is important to maintaining a balanced ecosystem. 
"These tortoises are a keystone species, and maintaining biodiversity is important for proper land management," Saulsberry said. 
John Guziejka, UCF biologist at the arboretum, brought up the importance of keystone species in relation to the gopher tortoise.
Gziejka said a keystone species is something on which other species in an ecosystem largely depend, such that if it were removed the ecosystem would change drastically.
The burrow of the gopher tortoise is home to about 300 different insects, reptiles, and animals. If the gopher tortoise habitat is lost, it could affect those 300 animals.
During the BioBlitz, the team of biologists led a volunteer group of students to span out a designated area and locate any tortoise burrows.
"What we're looking for is a burrow with a mound of dirt on top of it," Gziejka said. "An occupied gopher tortoise burrow will have a clearly defined opening."
If a burrow was found, the team would then use a program called ArcGIS to gather data about gopher tortoises. 
This data is imperative to have so that researchers can study annual trends of flora and fauna in the arboretum to ensure a stable ecosystem for its inhabitants, and to see if any other factors could be affecting their population.
"By documenting every gopher tortoise, if their populations are going up or they're going down. We just have that data to be able to track that," Saulsberry said.
Near the end of the event, Saulsberry and his team thanked the volunteers for attending the BioBlitz, and emphasized the importance of getting out into nature. 
"Being outside is good for us because we breathe clean air, and we also decompress from the stress of school and work by hiking out in the woods," Saulsberry said. "These students got a taste of what the arboretum is, and I hope they are able to go out and hike more and explore and just enjoy nature."