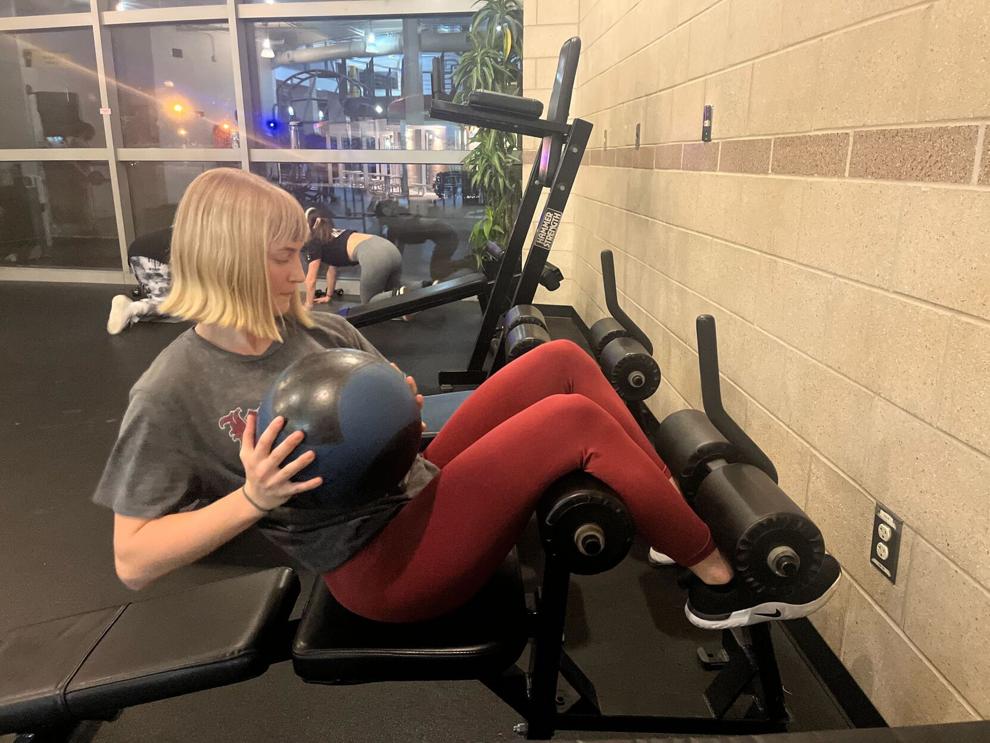 Since the COVID-19 pandemic, there has been a global rise in mental health issues within college students, according to a recent report by the Center for Collegiate Mental Health.
According to the report, anxiety is a top concern within 24.6% of college students, with depression a close second at 16.2%. These trends have caught the attention of CAPS and some students. 
UCF freshman finance major Jackson Vogel spoke about how the rise of mental health issues among Generation Z, the population born from 1997 to 2013, led him to establishing a set schedule such as setting time to work out and to study to help maintain a positive mental health.
"I definitely do 100% agree that there is a growing mental health concern amongst Gen Z," said Vogel. "I don't think it's entirely because of like ourselves kind of deteriorating, I think it's our influence among other people."
Among a group of Gen Z respondents, 25% described feeling more emotionally distressed, which almost doubled the stress levels reported by millennials and Gen X, according to a report by Mckinsey and Company.
Karen Hofmann, director of CAPS, started working with college students 25 years ago. Hofmann said she saw depression as the number one growing concern among students, but that in the last 10 years it has shifted to anxiety, which connects to the Gen Z population.
"The impact of social media made you aware of the tragedies happening, so you were more aware of school shootings, so instead of having fire drills, you were having active shooter drills," said Hofmann.
Hofmann said social media, family issues and stress are main factors contributing to the weak mental health among college students. She also said the rise of violence in the country has caused a spike in anxiety among Gen Z.
"We saw the trend with millennials and saw a greater impact with Gen Z," said Hofmann.
Gen Z has been on a mental health downfall compared to other generations, due to the experiences within social media and comparison culture within their lives, Hofmann said.
UCF junior psychology major Melani Muniz discussed how societal pressures and social media has impacted her mental health.
"I feel pressure from social media and the toxicity of stuff, sometimes I feel like I find myself comparing to the way people live their lives, and the way they dress or how they look," Muniz said.
Hofmann said the rising need for counseling has challenged the previous mentality of mental health having a negative stigma. She said now younger students, Gen Z especially, are seeking out help at high levels. 
The Center for Collegiate Mental Health disclosed how mental health issues arose during the pandemic, but college students did not participate in therapy at the same rate as before the pandemic, according to a CAPS 2020-2021 annual report. 
Even though the amount of students engaged in therapy during the pandemic is more than before, mental health is still on the rise and appointments are needed, Hofmann said.
Due to this increase of mental health challenges, there has been more need for well-being services within colleges across the nation, according to a report by the Center for Collegiate Mental Health. The center released two annual reports and it shared that from 2020-2022, the amount of in-person appointments increased from 2% to 37%.
"The need for mental health counseling support for college students has been on the rise," said Hofmann. "I believe any college student could benefit from therapy."
College students' mental health and well-being counseling has been more prevalent in recent generations, Hofmann said.
"Every year we saw more students entering counseling than ever before prior generations," said Hofmann.
Hofmann said that it started with millennials coming on campus that caused the incline of the students entering counseling. 
CAPS provides different workshops and services that aid in a wide variety of mental health issues. Even if students do not feel as though they need therapy from a professional, they have access to other resources online and globally. 
Hoffman said one tool such as, Together All is a 24/7 available resource that is known as the "reddit for mental health," where individuals can talk to people around the world that may be struggling with the same issues, therefore allowing them to connect in a deeper way with others and not feel alone.
"It's important to see mental health beyond CAPS," said Hofmann.  
All in all, Vogel shared his own tips for dealing with stress and overall mental health. He said he tries to not get in his own head and live in the moment.
"I like to look ahead, I like to think big, and I try not to live in the moment of stress and I like to understand that this is not the end and that there are always brighter days ahead," Vogel said.