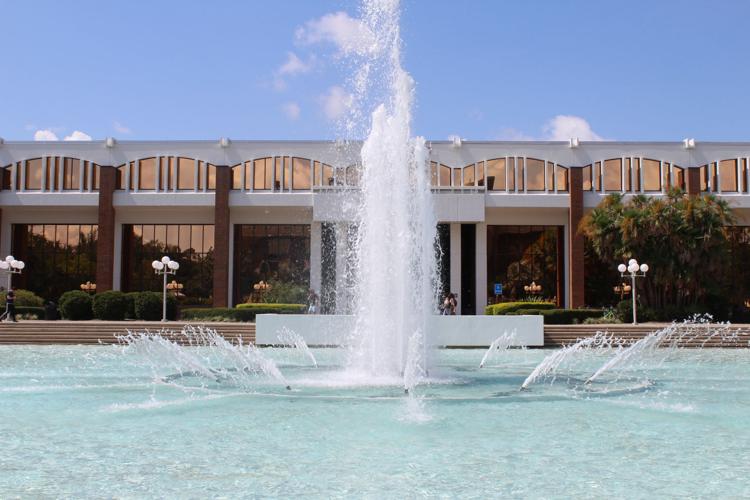 Four weeks after evaluations closed, the College of Health Professions and Sciences announced Christopher D. Ingersoll as its inaugural dean on April 19.
Mary Lou Sole, dean of the College of Nursing, was the chair of the search committee for the founding dean.
"Dr. Ingersoll is a noted scholar and researcher with a wealth of knowledge and experience in higher education leadership," Sole said. "As founding dean, he will play an important role in the development of the emerging Academic Health Sciences Center across disciplines and colleges. On behalf of the Search Committee, we look forward to working with Dr. Ingersoll in his new role."
Ingersoll will be joining UCF from the University of Toledo, where he serves as dean of the College of Health and Human Services and as vice provost for Health Sciences Affairs.
According to Provost and Vice President of Academic Affairs Elizabeth A. Dooley, Ingersoll's background made him the ideal candidate for the job.
"Dr. Ingersoll brings a wealth of expertise and successful experience to UCF that will help CHPS advance its nationally recognized programs and fashion others," Dooley said. "We look forward to his contributions in advancing faculty excellence, student success and research at UCF."
According to an email submitted on Dooley's behalf by Briant Coleman, associate vice president for strategic initiatives, communications and marketing, in his new role as dean for the college, Ingersoll will "lead in establishing the college as a pacesetter in higher education while working to energize faculty excellence, innovation in teaching, student success and research partnerships."
Ingersoll will begin serving as the new dean for the college effective Aug. 1, 2019.