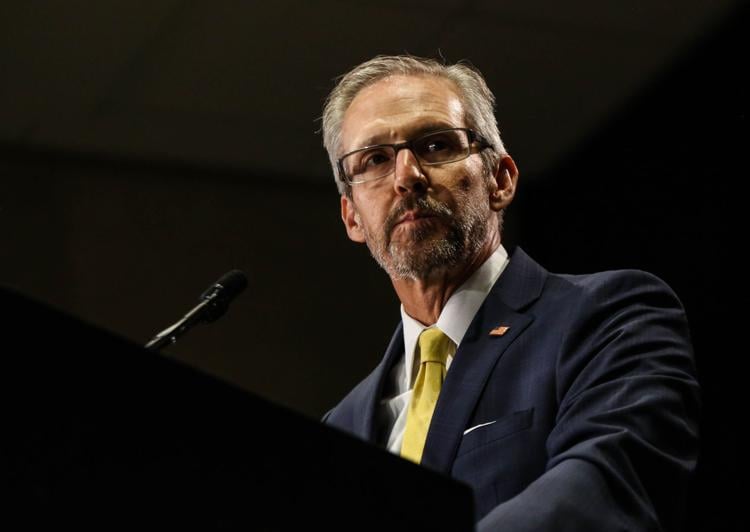 Two weeks after stepping down as UCF Chairman, Marcos Marchena has resigned from the UCF Board of Trustees, according to a letter he wrote via email Thursday to Ned Lautenbach, a chairman of the Board of Governors.
"Please accept this as my resignation from the Board of Trustees of the University of Central Florida effective immediately," Marchena wrote.
In the letter obtained by NSM Today, Marchena writes that he was "limiting" his "participation and input" as the trustees pick a new chairman.
"It reaffirmed my belief that 'it is seldom good for a past chairman to look over the shoulders of a new chairman,'" Marchena wrote.
The decision comes just one week after the House Public Integrity and Ethics Committee voted during a meeting to subpoena Marchena and 13 other UCF leaders, including UCF President Dale Whittaker. 
The committee is currently continuing the Board of Governors' initial investigation into the university's decision to use Education and General funds to construct Trevor Colbourn Hall. 
During a Florida Board of Governors meeting on Jan. 31, Marchena announced he has stepped down as chairman of the board. At the time, he had said he intended to remain on the board as a trustee, but now that has changed.
During that same meeting, the Board of Governors voted to extend an investigation into the misuse of Education and General Funds after the UCF Board of Trustees had voted not to look into the remaining funds, according to a press release.
"It has been my pleasure and privilege to have served my alma mater," Marchena wrote in the letter.
Marchena had served on the Board of Trustees since 2011. Previously, he was chair of the Florida Transportation Commission from 2004 to 2010.