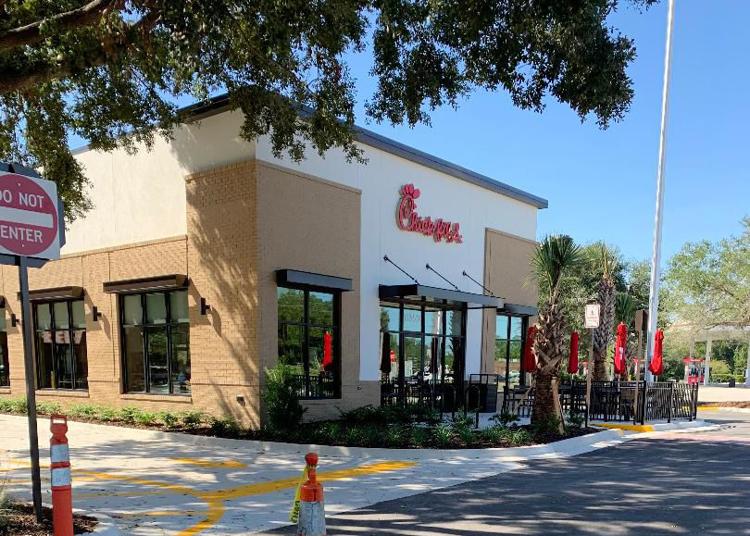 All Florida restaurants are prohibited from serving on-site over concerns of the COVID-19 pandemic, according to an Executive Order by Gov. Ron DeSantis.
Restaurants can still sell to-go, delivery or drive-thru orders, according to the order.
Executive Order 20-71, signed Friday by DeSantis, permits restaurants and food establishments to operate solely for the purpose of providing delivery or take-out services, as well as closing all gymnasiums and fitness centers within the State of Florida. The ban is to "take immediate effect," DeSantis said.
"It's going to be hard for some of these restaurants to survive in this environment," DeSantis said. "We've got to do what is safe for everybody."
The ban is set to end on Friday, May 8, when restaurants and fitness centers will be able to operate normally once again, according to the executive order.
"I think it's a smart move, but I don't know how effective it will be until they close the stores as well," said Catalina Doria, a senior sports and science major at UCF. "People are still going to go to stores, and touch things and spread it."
Some students are concerned about what this executive order will do to restaurant workers' positions, hours and overall pay.
"I feel bad for restaurant workers who are losing their hours or jobs," Doria said. "I think it should be the government's job to help workers financially, since they're requiring restaurants to shutdown half their business."
Sophomore aerospace engineering major Mitchel Caban works at Moe's Southwest Grill on Alafaya Trail and is worried about his current position. 
"My work is still open but we're on bare minimum employees for shifts right now," Caban said. "Almost everyone is scheduled for less than 10 hours a week, so I gave out my shifts and I'm heading back home."
In a statement shared with NSM Today, Moe's said the health and safety of the company's customers and employees remains its "top priority."
"We are working to bring you the food you love the safest and quickest ways possible, including delivery, curbside, pickup and to go orders," Moe's said in the statement.
Prior to the executive order, a number of chain restaurants like Starbucks and Chick-fil-A had closed their on-site seating areas and transitioned to solely drive-thru and delivery options.
Starbucks has temporarily closed all locations that are sit-down only, but has kept drive-thru locations open, Starbucks executive vice president Rossan Williams said in a statement.
"We want to make sure we play a constructive role by taking responsible actions, in partnership with the CDC and local public health authorities, so we can continue to do what's right for our partners and customers," Williams said.
Both Chick-fil-A locations on University Boulevard and at Waterford Lakes will temporarily close their dining room seating, along with all United States locations, Chick-fil-A said in a statement. Both locations will still be open for regular drive-thru service, according to the statement.
Amid the coronavirus pandemic, some restaurants are reacting to lack of business and closures by offering deals and discounts. Buffalo Wild Wings, which has a location on University Boulevard, announced in a statement on March 17 that the restaurant will be offering buy-one-get-one Wing Tuesdays and Boneless Thursdays to-go for the rest of the month.
"Our kitchens across the country remain open for takeout and delivery through our website, app and delivery partners," Buffalo Wild Wings said in a statement. "The safety of our guests and team members is, and will continue to be, our top priority as we navigate through this situation."