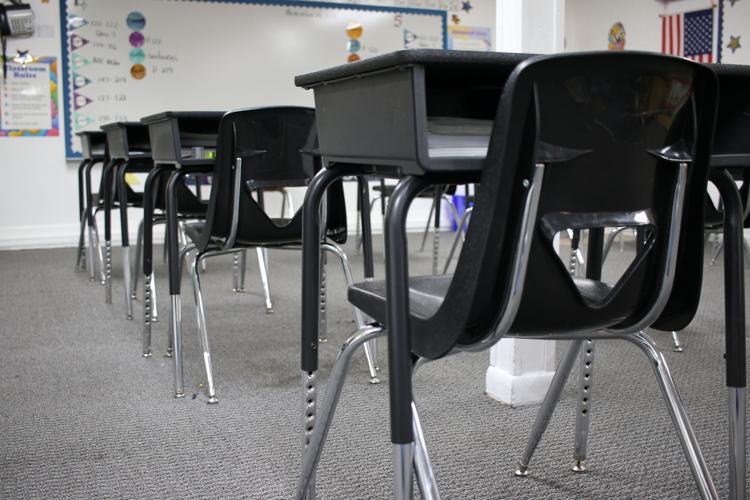 UCF recently announced a pathway alongside Lake County Schools to address the critical teacher shortage. The partnership would provide students with hands-on opportunities inside the classroom.
The Florida Department of Education announced an estimated shortage of 3,500 teachers statewide in core classes like math, reading and science for the 2019-2020 academic school year. 
Health sciences major Olivia Currea was formerly a secondary education major before making the switch. She said it was important for her to see if she truly belonged inside the classroom.
"[The shortage] can be attributed to students like me getting out in the teaching field," Currea said. "And seeing if it's for them or not."
The FDE's announcement highlighted that the shortage areas represent the lack of certified teachers in their designated fields. 
The partnership with Lake County schools would give students interested in earning a bachelor's degree in elementary education the chance to receive a Florida teacher certification in order to fill the vacancies and fight the shortage. UCF students would also get the chance to participate in a job interview with Lake County schools afterward. 
For Lee-Anne Spalding, College of Community, Innovation & Education associate lecturer, teaching is more than just lecturing.
"We need to understand some of the societal factors that are promoting, assisting and helping," Spalding said.
Spalding went on to say that it was important to take into perspective the teacher's role in the classroom. Teachers take on more than just teaching, but rather they transform into nurses, counselors, detectives, photographers and even custodians.
"We also need to challenge our teachers to best educate children," Spalding said.
Both Currea and Spalding have noted that getting inside the classroom early on will provide future educators with opportunities and insight that will help with fighting the decline.