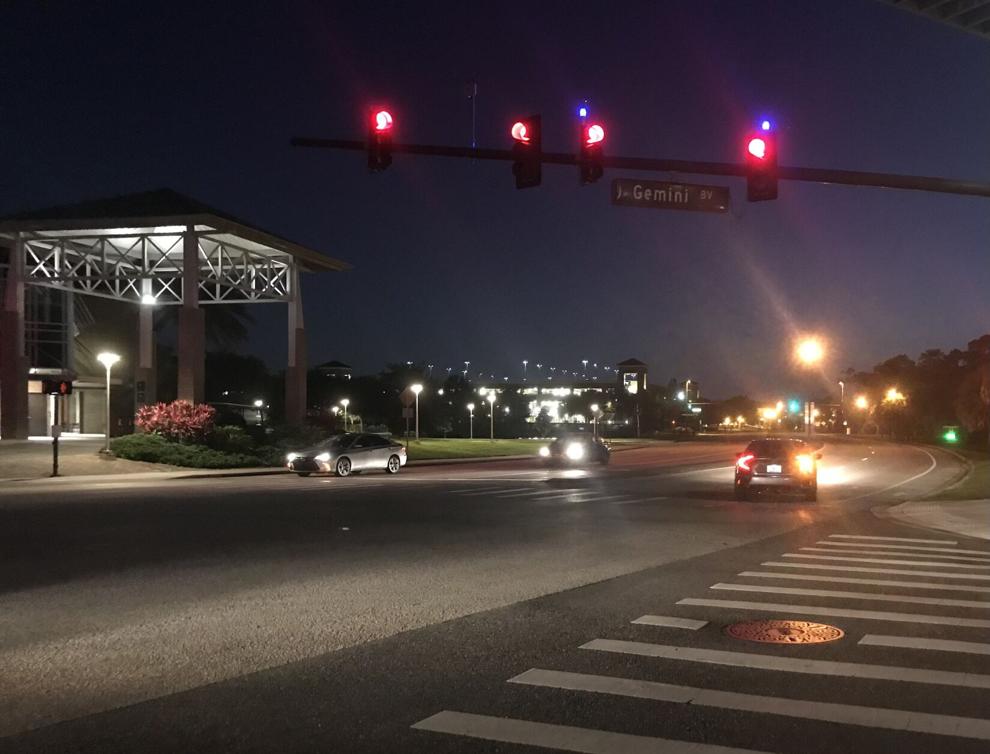 Bill DeMott often hears the phrase, "I'm sorry for your loss."
However, he said he did not lose his daughter. 
"My daughter was taken from me by a decision that was made by someone else who didn't know her, had no idea what she was going to do in life, had no idea what she had been working for, how hard she worked to get to where she was," DeMott said. "That's not a loss. Someone took her life, and when you make those decisions, you're taking someone's life in your hands."
Keri Anne DeMott was 20 years old when she was killed in a head-on collision caused by a multiple-DUI offender in 2015. She was a junior sociology major studying at UCF to become a social worker and was dedicated to serving her community and sharing positivity wherever she went. 
DeMott's message is as relevant today as it was in 2015. After the onset of the COVID-19 pandemic, more drunken and impaired drivers have taken to the roadways, causing a national surge in DUI arrests across the country and locally at UCF.
The UCF Police Department tweeted that 2021's DUI arrest numbers on campus were the highest on record, and 2022 numbers are projected to be even higher.
DUI cases are on the rise across Central Florida and UCFPD is joining other local agencies for a DUI patrol this Super Bowl weekend. Enjoy the game tonight, but please do so legally and responsibly.📽️: @ALorenzoTV @WFTV pic.twitter.com/zqIuekDAzQ

— UCF Police Dept. (@UCFPolice) February 13, 2022
DUI arrest numbers on campus were steadily declining since 2018 and dropped during the pandemic, according to an email from UCFPD Public Information Officer Amanda Sellers.
However, in 2021, numbers rose to an all-time record of 76 arrests, a 55% increase from 2019 numbers, before the pandemic. In 2022, there have already been 27 DUI arrests through April, a 23% increase compared to the same four-month period in 2021.
UCFPD Chief of Police Carl Metzger said in a February public safety town hall that DUI numbers are rising across the country, in the state of Florida and in Central Florida.
"It is pandemic-related, stress-related, and we're certainly seeing it here at UCF," Metzger said.
DeMott speaks across the nation to students, parents and law enforcement about DUIs and how one person's decision to drive impaired changed his life. He partnered with the UCF Police Department to start The Keri Anne DeMott Foundation in the hopes of carrying on his daughter's legacy of service and preventing rising DUI numbers.
He said that DUIs have become a huge problem in Orange County.
Drug recognition expert Frank Imparato is a UCF police officer and vice president of The Keri Anne DeMott Foundation. He trains officers in the state to identify and respond to DUIs, and he said law enforcement agencies throughout Florida are seeing more drivers under the influence of substances other than alcohol.
"The trend is now dry DUIs. We're seeing a lot of cannabis impairment," Imparato said.
He said students often think they can only be arrested for DUI if their blood alcohol level is above 0.08. In actuality, if an officer determines that an individual is impaired, that person can be arrested regardless of their blood alcohol level. Imparato said this is because someone can be impaired by drugs or other substances that can't be measured in their blood alcohol level.
Imparato said the uptick in cannabis-related DUIs could be related to misuse and misinformation surrounding medical marijuana as it becomes more popular.
"It's no different than if somebody took a Xanax or some other prescription medication. They should not be driving after taking that because that could impair you," Imparato said. "The labels say, 'don't operate heavy machinery.' In their mind, heavy machinery is a forklift. In actuality, it's your vehicle."
He also said UCFPD and other agencies have been requiring new recruits to take DUI courses in recent years and that better trained officers have been hitting the roads as a result, which could be another reason for higher arrest numbers.
Sellers said UCFPD conducts countywide patrols with other law enforcement agencies in the area, allowing officers to go outside their jurisdiction for arrests.
"During those countywide patrols, we do tend to see more DUI arrests, which could be why we're seeing higher numbers," Sellers said.
Sgt. Adam Casebolt, an officer in UCFPD's community partnerships division, said he has seen several students involved in fatal crashes caused by DUI over the years.
"Every year, UCF typically loses at least one student," Casebolt said.
He said the rising number of DUIs at UCF could be caused by several factors, including pandemic-induced stress and the university's population growth.
"Whenever you see a culture or group that has increases in stress or other kinds of conflict, then you also tend to see a rise in drug use," Casebolt said.
Campus was very depopulated during 2020 because of the COVID-19 pandemic, Casebolt said. So, a factor for fewer DUI arrests that year was because many students were living away.
However, even taking this into account, Casebolt said that DUI arrests have still been on the rise this year. He said most of the cases he sees around UCF involve casual drinkers who go out into a social atmosphere, have a few drinks and think that they are able to drive.
"A lot of folks are not substance abusers by the traditional or media driven definition," Casebolt said. "They're somebody who just went and had a few drinks with their friends and said, 'ah, I'm not going to take an Uber home. I only live three miles away,' And that's the person, unfortunately, I respond to when their vehicle is wrapped around a palm tree."
He also said DUIs can be expensive for those who get arrested. 
According to Florida State Records, an individual can be fined up to $1,000 by the courts and incarcerated for up to six months. 
Casebolt said if a person is convicted, they would have to pay the court fees and may need to cover the costs of bail, hiring a lawyer, driver's license fees and the installation of an ignition interlock device, depending on the case.
He said someone's driver's license can also be suspended for six months or more for a first-time offense, and that an individual shouldn't expect to pay less than $10,000 to $15,000 for their first DUI in Florida.
Casebolt said the best way to prevent rising DUI numbers is to enforce the law and educate the public that drinking and driving can be expensive and dangerous.
According to Martinez Manglardi Personal Injury Attorneys, drunken driving causes more than 16,000 accidents every year in Florida. About 11,000 people are injured, and nearly 1,000 people are killed in these accidents.
DeMott said he thinks DUIs needs to be talked about more in the media. He said more than 10,000 people are killed every year in drunken driving crashes nationally.
"Why can we educate people on what's going on outside the country, let's donate to this, let's educate the world on this, there's water, there's starving people, there's these things," DeMott said. "Why is that OK to put on TV, but it's not ok to put on TV and make in-your-face messaging about this?"
However, DeMott said he doesn't think the conversation surrounding DUI should always be negative. He said he speaks nationally about how every decision in life matters, not just the ones we make behind the wheel. 
"The decisions we make will affect more people than you'll ever know. The decisions we make determine the stories that are told about you," DeMott said. "Why do we have to wait for someone who makes a bad one to have the conversation?"