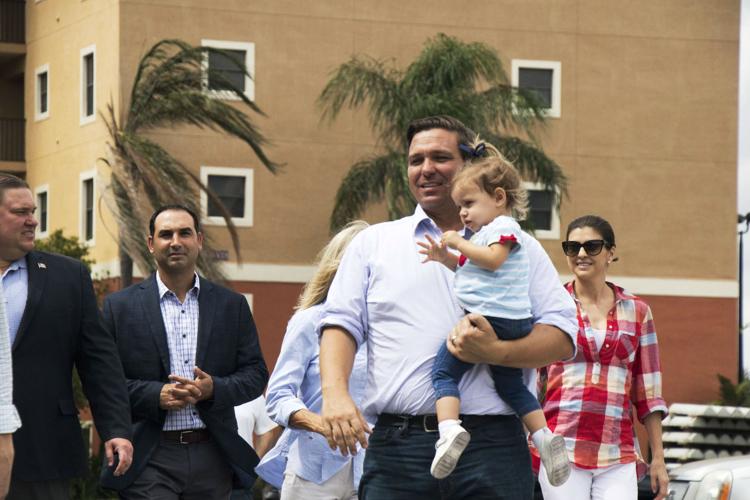 Florida Gov. Ron DeSantis signed a bill on Monday allowing patients to legally smoke medical marijuana received from their doctors.
The bill, SB 182, which goes into effect immediately, was presented to the governor on March 13. This is DeSantis' first bill during his time as governor. More than 70 percent of voters approved the use of medical marijuana in a 2016 ballot measure, according to election results from The Associated Press.
However, under former Gov. Rick Scott, the legislature still passed a bill to ban the use of medical marijuana in smokable forms in 2017. The new bill, which was proposed on Jan. 28, overrides the legislature's previous bill to ban smokable medical marijuana.
"I thank my colleagues in the legislature for working with me to ensure the will of the voters is upheld," DeSantis said in a released statement. "Now that we have honored our duty to find a legislative solution, I have honored my commitment and filed a joint motion to dismiss the state's appeal, and to vacate the lower court decision which had held the prior law to be unconstitutional."
The appeal refers to the state's appeal of a previously ongoing lawsuit over the ban. A supporter of the new bill and Orlando attorney John Morgan, signed off on DeSantis' motion to dismiss the appeal of his lawsuit.
One student who thinks this is a step in the right direction is senior radio-television major Carlos Montero.
"I believe there's a lot of medical uses," Montero said. "People with a lot of chronic pain or illness — they can be assisted with the use of medical marijuana."
While the new law went into effect immediately, The Department of Health, which now governs the state's medical marijuana program, has until 2021 to figure out and approve new rules to guide doctors.
According to the new bill, by July 21, 2021, new practice standards will be adopted for "the certification of smoking as a route of administration." This means that while smoking medical marijuana is legal, patients may have to wait a little time before the smokable forms are available from their doctor.
According to the new law, patients under 18 years old require a second opinion from a pediatrician, as well as diagnosis of a terminal condition before they can receive access to smokable marijuana.
The bill also restricts the dosage to 2.5 ounces for 35 days, but qualified patients can receive up to a 210-day supply at one time.
Under the new bill, it was stated $1.5 million per year will also be set aside for the State University System of Florida under the Board of Governors to give to public and private four-year universities to conduct research on the outcomes of medical marijuana clinical outcomes.
Montero thinks this bill is the next step to introducing cannabidiol, or CBD — a key ingredient in marijuana — to a mainstream market.
"This also paves the path for the rest of the country of course, with the whole benefits of CBD in general," Monetro said. "Once pharmaceutical grade products like that can be sold and manufactured it's going to be a lot safer than what the current status is of that industry."