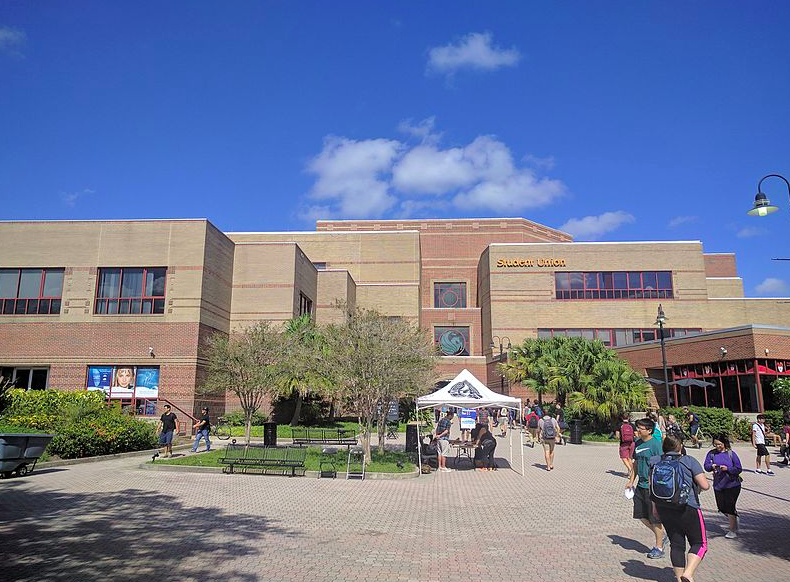 Individuals who previously received deferred action under the Deferred Action for Childhood Arrivals program will be eligible to apply for renewal online, according to a U.S. Citizenship and Immigration Services announcement on April 12.
This is the first time that individuals will be able to apply for the renewal online.
"I definitely think this is going to be a game changer," said Edgar Carrasco Acosta, a DACA recipient and a graduate student studying public administration. 
DACA is a federal program that gives a temporary status to legally stay in the country for undocumented people who immigrated to the United States as a minor. Program recipients must be in school or working, and they must not commit any felonies or post any threats to national or public security.
Two forms can be submitted online through a USCIS account, along with additional supporting documents. Form I-821D is used for consideration and renewal of DACA recipients, and form I-765 is for a consideration for work authorization.
The process shifts from relying on paper documents submitted through the mail to applications being filed and submitted online. It can be completed by creating an account on the USCIS website.
Then, candidates can submit documents, pay fees and check updates on their status on any immigration request, according to a USCIS press release. 
Carrasco Acosta said the renewal change is going to be less stressful for DACA applicants. He said that by applying online, applicants can save additional costs from lawyer consultation fees and more with the renewal application fee costing $495.
"I think this is definitely overdue," Carrasco Acosta said. "This is something that we should have switched to a while back due to the fact that everything is already online." 
Carrasco Acosta said during the start of the pandemic, his renewal application fell into a mix of COVID-19 related backtracks despite applying exactly six months before his application's expiration date. 
He said with renewal centers shutting down during the pandemic, employees couldn't necessarily work on paperwork. With paper applications, applicants are not able to track any updates or statuses.
At one point, his status expired, and Carrasco Acosta had to reach state Rep. Stephanie Murphy for help. Within the following weekend, his status was updated.
He said the online change leans toward a process that can help everyone. Switching to online puts less stress on applicants and their families, and it allows completion to be done in a timely manner.
"Any step, whether big or small, is a step in the right direction," Carrasco Acosta said. 
Filing renewal forms online is only available to DACA recipients who have been part of the program in the past. If an individual were interested in applying for the first time, the initial request would have to be sent through the mail. 
Although the Department of Homeland Security is still allowing renewal and first-time applicants, it is prohibited from granting any new requests, according to a press release USCIS released.
This decision comes from a court ruling in July 2021 in which a federal judge in Texas found the DACA program illegal and unconstitutional on grounds of not following the proper and legal protocol when establishing the policy. The federal government was sued. 
The U.S. government remains banned from accepting any new applications for the program; however, the program still remains functioning for past applicants. 
Josefina Rosario, assistant director at the Multicultural Academic and Support Services that oversees DACA students, said students would benefit from completing the DACA renewal process online.
"I believe that if it's filed online, it is going to be quicker, and I believe students will have better opportunities to complete everything right away versus waiting longer with the mail," Rosario said.
As DACA recipients apply for renewal in the program every two years, status can expire after the initial renewal date. Applicants need to apply six months in advance prior to when employment documents are to expire, according to the National Immigration Law Center. 
Rosario said that if one's status were to expire, students would no longer be able to register for classes, work or essentially do anything until renewal. Rosario said she hopes that with the way the process is currently heading, applicants can be approved right away.
"The students feel like there's an improvement being made and that they are being heard," Rosario said. "It's been an ongoing battle since it started."
She said although the process was slow, students can take away the need to keep fighting as progress is being made.
Sasha Watson, an immigration and family attorney at HAWM law, said USCIS has tried to become digitized for nearly a decade, pertaining to applications and forms associated with DACA.
The Orlando-based lawyer said the idea behind the paper to online shift is to increase efficiency and help reduce backlogs. 
"I definitely agree that we need to become a more efficient agency as much as possible," Watson said. "One of the biggest problems leading to delays is the processing of the immigration application." 
She said during the original renewal process, applicants would have to send paper documents to a central location. The documents would be digitally scanned into a system, resulting in offices processing applications on a national level. 
"I think the benefits to DACA applicants and what we anticipate will happen is that we will get adjudications faster," Watson said. "We will see work permits being issued at a much faster rate than we've seen in the past. We will see approvals on DACA applications much faster." 
For Carrasco Acosta, the DACA program has allowed him to achieve many things. He has been able start a business, obtain a bachelor's degree, attend school for a master's degree, secure internships and travel within the U.S.
He said at the end of the day, the U.S. is all he has known his entire life. 
Born in Mexico and brought to the U.S. at a young age, the DACA program provides Carrasco Acosta with safety and security. The renewal process allows him to continue his studies and work to give back to his community. 
Watson said people need to remain vigilant about the country's DACA recipients, such as Carrasco Acosta. 
"The DACA program is still not a resolution to the issues that have plagued Dreamers," Watson said. "This is only a band aid on a very serious issue in our immigration system."