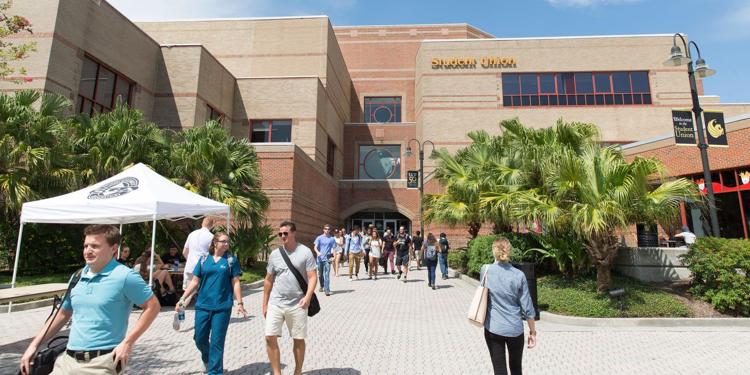 The IRS is preparing to send out a one-time stimulus relief check to qualifying Americans to ease the effects of COVID-19. However, some college students are being left out of the bill.
According to the IRS press release, to qualify for the one-time stimulus relief check, individuals must have a Social Security number and not make more than $99,000 annually. However, people who are claimed on someone else's taxes as a dependent do not qualify.
The IRS website states that a dependent is anyone who is claimed by their parents and someone whom the taxpayer provides for at least half of the person's total support for the year. This can include some elderly adults and students over the age of 16.
The stimulus package will give $1,200 to most American adults and an additional $500 for every qualifying child age 16 and under, according to the bill. The College Democrats of America said this leaves college students in limbo.
In response, the CDA is urging Congress to pass another relief package that addresses the needs of college students, according to a press release.
CDA President Mikaela Guido said college students are not receiving the help they need.
"College students across the country have lost on-campus jobs, fellowships and other opportunities to gain income," Guido said in the press release. "Many students are not receiving refunds for on-campus housing, but still have to pay tuition for classes that are now online. We are in the early stages of the COVID-19 pandemic, but one thing is clear: College students need relief."
College-aged students will be disproportionately affected by COVID-19 layoffs due to the fact that nearly half of them work in service-sector jobs, making them one of the groups that would need the relief the most, according to the Pew Research Center.
Senior biomedical sciences major Juiliana Marin said it is unfair that college students that are dependents will not qualify for the stimulus check.
"I, myself am one of the many whose hours have been cut drastically at work and have had to file for unemployment because of this, which I probably will not qualify for, like most college students," Marin said. "It's a shame that the government has left out such a large chunk of Americans during this time of need.
Marin also said that as a student she does not qualify for any government aid or receive FAFSA to help pay for her tuition. Marin said she will have to pay for tuition and materials out-of-pocket and she is worried about how she will be able to afford the upcoming semesters now that she won't be working.
However, assistant professor of economics Dean Jens said that with their passing familiarity with the package and legislative process that preceded it, he believes the bill could still be left up for interpretation.
"My most recent impression was that the treatment of 20-year-old dependents was to some extent subject to regulatory guidance, i.e. the bill was a bit vague and left for executive-branch administrators to interpret," said Jens. "I can't think of economic policy reasons you would want children to get $500, workers filing independently to get $1200, and non-child dependents to get zero."
Payments will begin in the next three weeks and will be distributed automatically, the IRS said in a press release.
"Directly aiding college students claimed as dependents through a tax rebate is essential and must be adopted in additional legislation," CDA wrote in their release. "The College Democrats of America urges Congress to pass another relief package that addresses the needs of college students."