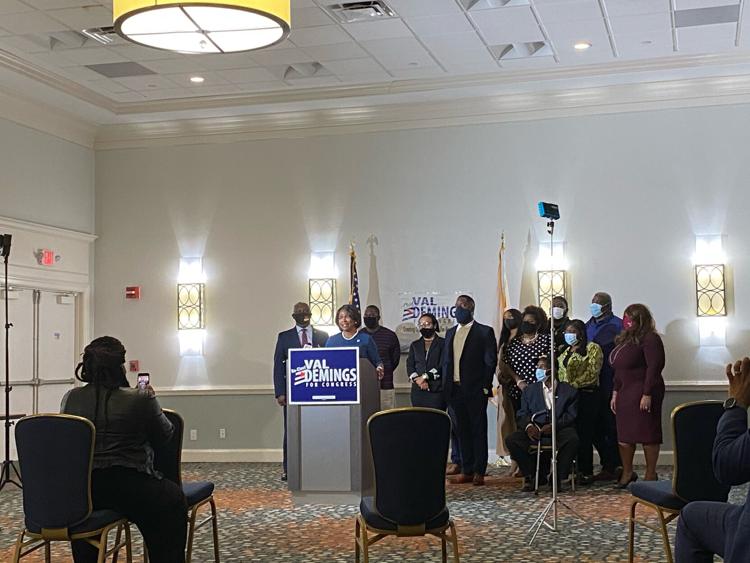 U.S. Rep. Val Demings of District 10 was re-elected for a third term Tuesday night.
The Democratic candidate won 63.6% of the votes, with her Republican opponent Vennia Francois coming in at 36.4%.
Demings served as Orlando's first and only female Chief of Police in 2007 and campaigned to reduce violent crime and to connect with her community.
"As a 27-year law enforcement officer who took an oath to protect and defend the Constitution of the United States, it was about so much more for me than simply politics," Demings said.
Demings is one of only three women to ever serve as an impeachment manager in the history of the United States.
"For me, the impeachment trial was about upholding the Constitution, which truly is the supreme law of the land," she said. "It was about upholding the rule of law, because we are a nation of laws."
Demings said regardless of the impeachment trial's outcome, she's leaving it up to the people to decide.
"Whether Democrats are up or down, my faith is in the people, the great people of this nation," she said. "Protecting the Constitution, protecting the rule of law and protecting our most precious system of government which is our democracy."
Demings' opponents Francois and Sufiyah Yasmine, the Independent write-in candidate, could not be reached for comment.