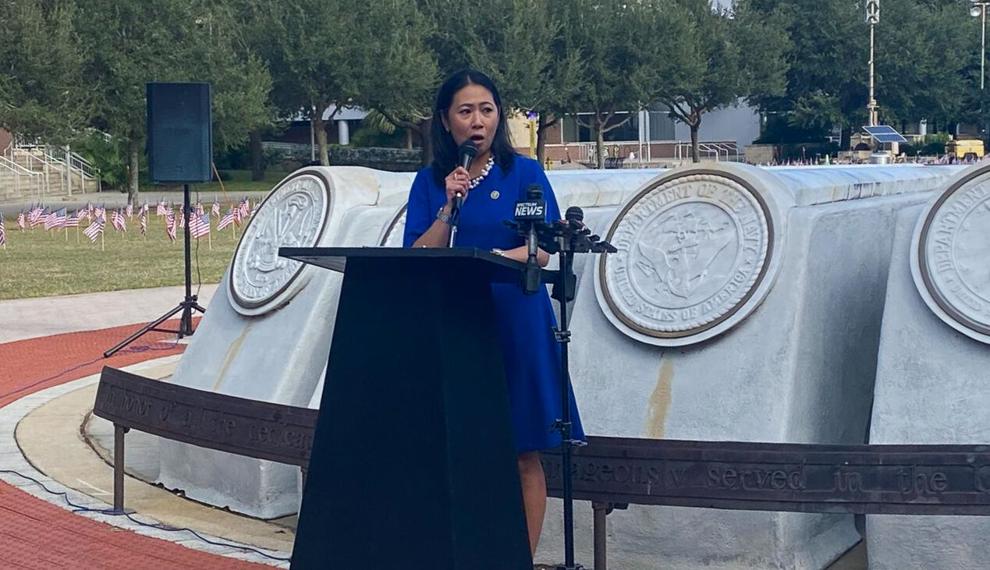 UCF set time aside Tuesday to commemorate not only fallen veterans but those still serving as well, at the 2021 Veterans Salute event.
Memory Mall was cold that morning, but the reception was warm. The Veterans Academic Resource Center, along with UCF Student Government, UCF Community Veterans History Project and the UCF Air Force and Army ROTC, dedicated a special day to honor the 1,486 student veterans at UCF.
With the American flag raised high, the sound of the trumpet and a moment of silence, UCF student veterans were recognized by school staff and distinguished guests. 
Congresswoman Stephanie Murphy visited the main campus to join in support.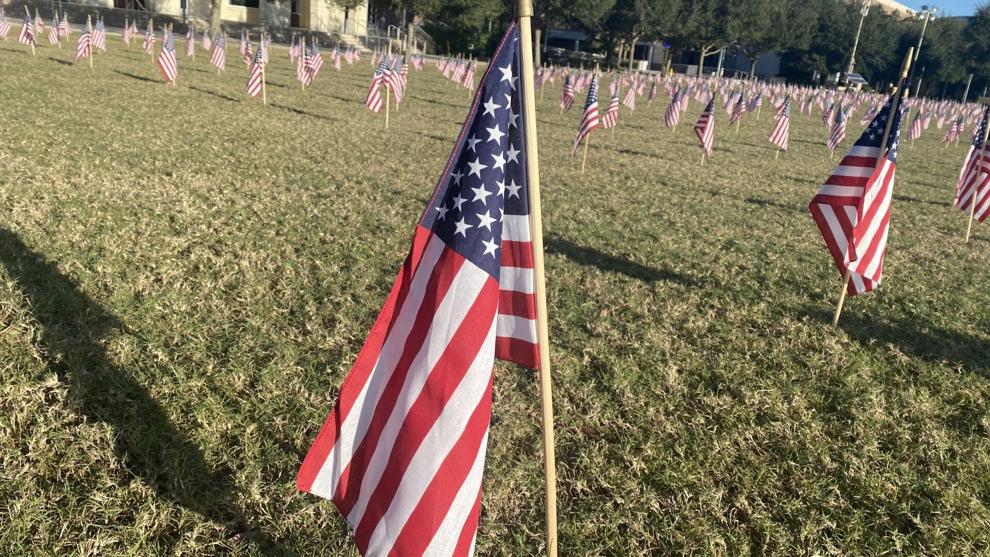 "I want you to know that your service matters," Murphy said. "All of your sacrifice has kept our country free."
Murphy, who serves Florida's 7th District, of which UCF is a part, explained the importance of supporting veterans.
She said if it wasn't for the U.S. Navy her future would have been different, as U.S. military forces responded to her family's call for help when they were escaping Vietnam.
"I wouldn't be standing here before you if it wasn't for the fact that the U.S. Navy rescued my family and I while we were trying to escape oppression, communism and socialism," Murphy said. 
Murphy said it is important to consider the needs of veterans, especially when they are readjusting to life after service. The congresswoman briefly discussed her intention behind a new bill she sponsored.
HR 7553 was passed by Congress in September with bipartisan support.
"Many veterans feel unprepared to make a transition into civilian life," Murphy said. "For this reason, (the DEFEND Act) was put together to increase resources to provide transition assistance to our veterans."
Joshua Johnson, the VARC interim department lead, also attended the event. As someone who grew up as an Air Force dependent, Johnson runs operations for veteran academic resources and outreach at UCF.
He said the main goal of Tuesday's commemoration was to let student veterans know there is a place for them at UCF.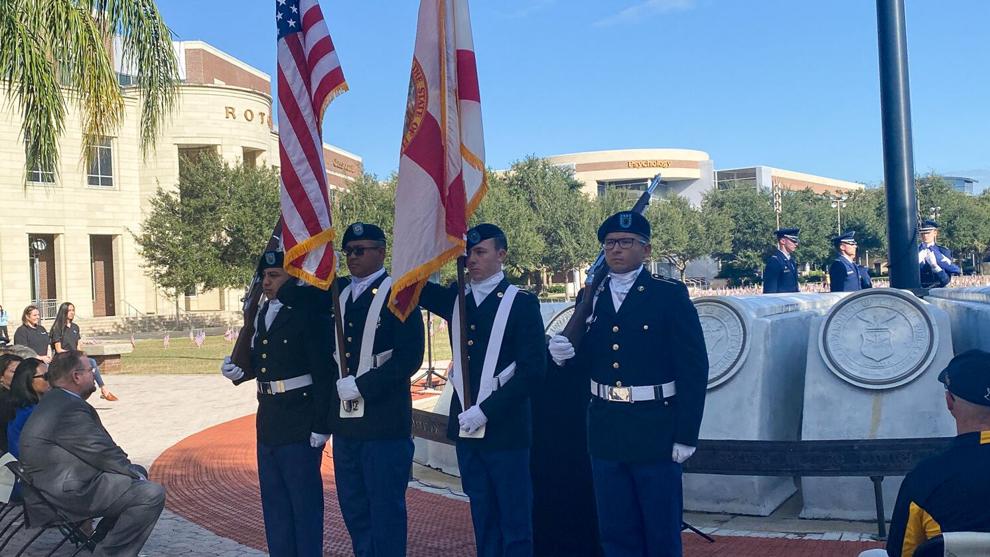 "They are honored and respected here," Johnson said. "We are here to serve because they served."
Johnson said Murphy's visit shows the UCF community not only supports student veterans but that representatives in Congress support them as well.
"She supports veterans and the work we do at UCF," Johnson said.
Joao Pedro Vartanian, director of Student Affairs at UCF, shared his sentiments toward student veterans, which he said he has nurtured through his close relationship with VARC. 
"It is important for us to create community support for the veterans," Vartanian said.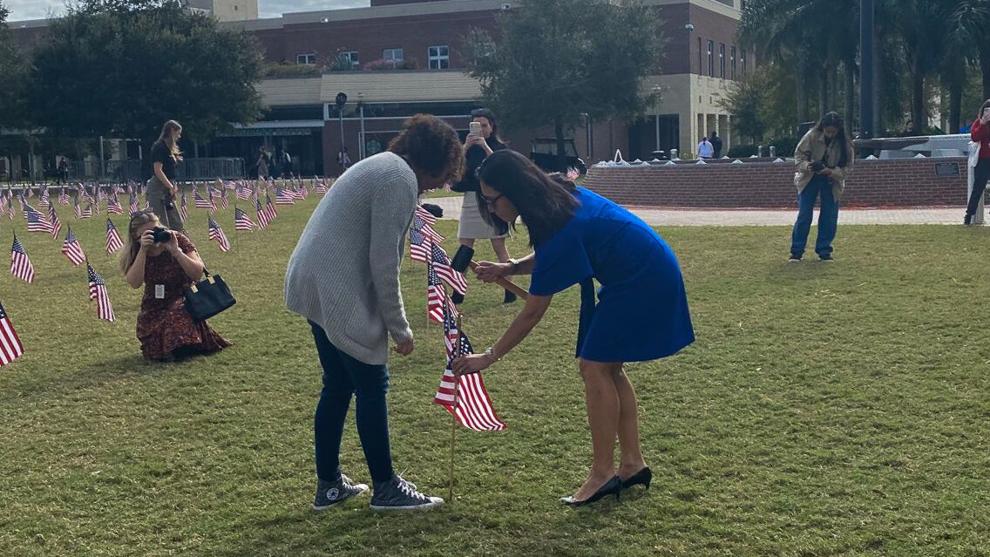 The annual event this year concluded with some student veterans, UCF staff and Murphy planting over 1,400 small U.S. flags at the UCF Veterans Commemorative Site in honor of the more than 1,400 student veterans enrolled at UCF.  
"To the service members and veterans here today, a heartfelt thank you," Murphy said. "Thank you for the sacrifices you make to defend our country. Veterans fought fiercely for this country, and now UCF is doing a great job fighting for them."