The College of Medicine's 10th anniversary was celebrated Saturday night as people gathered to see how far the school had come.
The event, held at the Lake Nona Medical City, showcased the students, their professors and the tools they used as guests were given the opportunity to explore the four floors of the building and each of the classrooms within, while enjoying live music and local catering.
Michael Hughes, second year medical student, was one of the students at the event.
"It's phenomenal to see everything we've done," Hughes said. "This whole medical school is an investment in the future."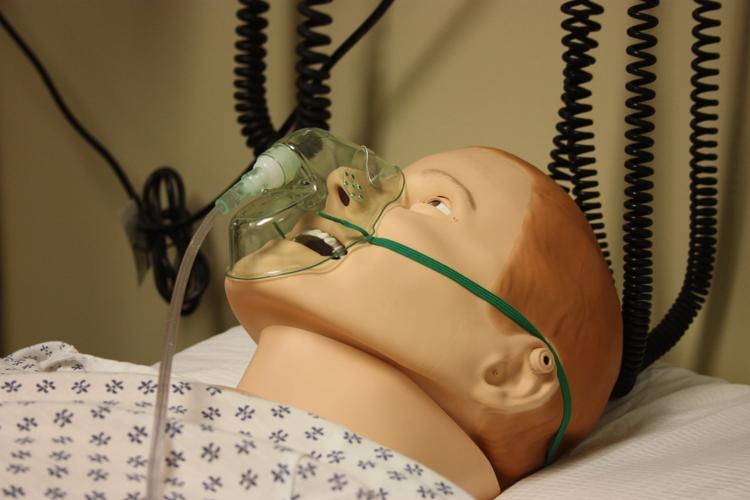 For Gladys Godinez, a member of the community around the Medical City, it was a chance to give back. Tickets for the event started at $150, and it was the first time Godinez had ever donated and gone to an event, but for her, it was worth it.
"You get more a feel for what the school of medicine really is," Godinez said. "It's a great opportunity."
An estimated 700 guests attended the celebration, which was partially sponsored by Disney.
Toward the end of the evening, guests were guided outside, where Dr. Deborah German, founding dean of the College of Medicine, gave a few remarks. After her, President John Hitt spoke as well. Champagne was given out as the crowd toasted, and a live orchestra played in time with fireworks that were included with Disney's sponsorship.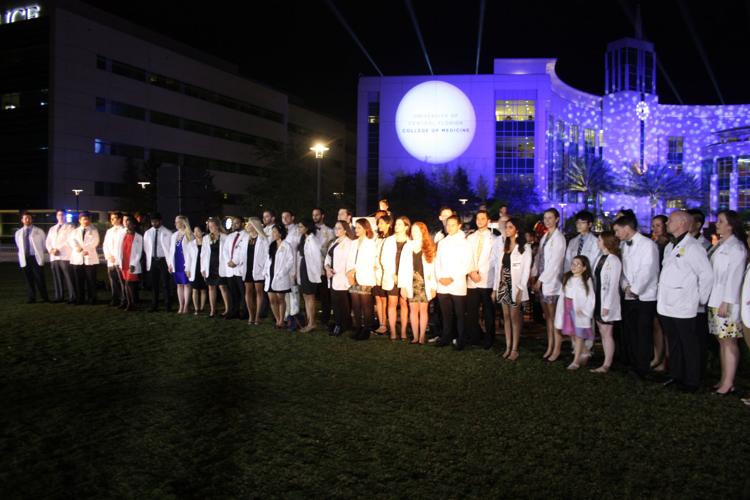 Dr. Muji Husain, professor of pathology, had been a part of the College of Medicine for most of its 10-year history.
"This is a completion of a dream we had," Husain said. "The vision was, this is our Innovation City."
Story originally published Nov. 7, 2016.