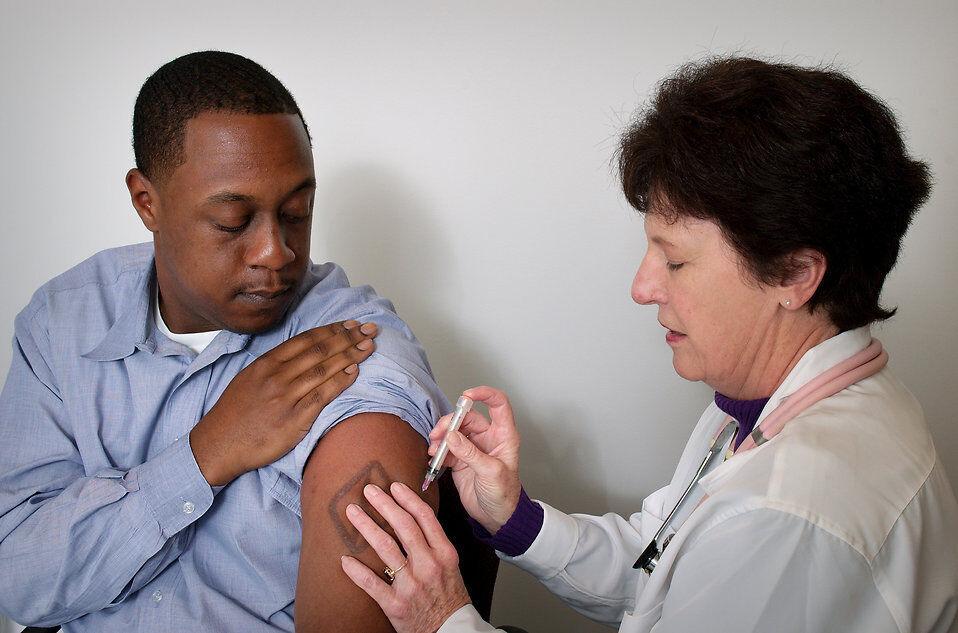 Over 30 hospitals in Central Florida will, once again, allocate COVID-19 vaccines to vulnerable individuals under 65, according to a tweet by Florida State Rep. Carlos Guillermo Smith.
BREAKING: I've just received word that the state will, once again, allocate an additional 28,500 doses to 33 hospitals to vaccinate 'extremely vulnerable' under 65 next week. Though a small amount, it's the result of #peoplepower and impacted families sharing their stories!

— Rep. Carlos G Smith (@CarlosGSmith) February 5, 2021
According to the tweet, an additional 28,500 doses of the vaccine will be allocated to 33 hospitals next week. The allocation follows Gov. Ron Desantis' Dec. 23 executive order authorizing hospitals to vaccinate individuals under 65 who are deemed "extremely vulnerable" to COVID-19.
"The reality is that, on the ground, hospitals have simply not been vaccinating these vulnerable populations," Smith said. "As a result of people telling their stories, and public pressures to the hospital and to the state, we were able to secure an additional 28,500 doses for hospitals to prioritize those younger than 65 with comorbidities."   
Smith said that the intent of the executive order was to allow hospitals to take care of individuals who might be cancer patients, transplant patients, or perhaps adults living with down-syndrome. 
"We heard from the Down Syndrome Association of Central Florida who explained to us that adults living with down syndrome, aged 40 and over, face the same mortality rate with COVID as a typical 80-year-old," he said. "The reality is that while it is very important for us to vaccinate those 65 and older, they have, in some cases, lower mortality rates than people with underlying medical conditions younger than 65."
On Tuesday AdventHealth vaccinated about 500 patients deemed to be extremely vulnerable to COVID-19 after receiving a limited vaccine supply from the state. According to the press release, many of those vaccinated were organ transplant patients. 
Dr. Neil Finkler, chief medical officer at AdventHealth's Central Florida Division, said in the release that COVID-19 may result in life-threatening situations for individuals with critical health issues.  
"People facing critical health issues, such as those waiting for or having just received an organ transplant, could quickly face an even more life-threatening situation should they contract COVID-19," Finkler said. "We are thankful to have been allocated the vaccine supply from the state for this purpose and look forward to a time when there is sufficient supply to vaccinate everyone in our community."
On Thursday, over 10,000 cases of COVID-19 were reported in Florida. For sophomore health sciences major Victoria Hernandez Cruz the need for the vaccine is important as it can lessen the severity of symptoms.
"People that have cancer and other terminal conditions related to cancer should receive [the vaccine] without any problem," Hernandez said. "They are high-risk people, if they get COVID-19 they could die."
Based on what the CDC knows about vaccines for other diseases and early data from clinical trials, experts believe that getting a COVID-19 vaccine may help keep individuals from getting seriously ill even if they do get COVID-19. 
"Although it does not prevent a person from getting COVID 100%, if a person with the vaccine gets COVID, they could have the same symptoms with less impact," Hernandez said. 
Smith said that although supply is getting a little bit better day by day the reality is that many medically vulnerable people are still going to have to wait.
"My hope is that the hospitals get these limited doses out to comorbidities younger than 65 quickly so that the state can see that it is a worthwhile effort and can increase the allocation to hospitals for this vulnerable population in the coming weeks," he said.