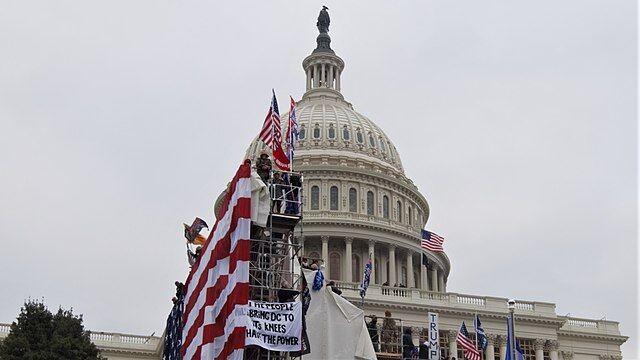 The state of modern American politics took a dark, unfamiliar turn when a violent rightwing mob stormed and infiltrated the U.S. Capitol building exactly one year ago.
The deadly attacks, commonly referred to today as "the insurrection" or "the Jan. 6 insurrection,"  shook the country and the world, making international headlines. The historic building was left with feces on its walls, bullet holes in its windows and blood on its floor, as American bodies were carried out in the aftermath. 
"Jan 6th, 2021: a day to be commemorated, not celebrated. A mob defiled the Capitol, literally (by smearing feces on the walls & in the halls) & figuratively (by disrupting the peaceful transfer of power for the first time in the 246-year history of our Republic.) Never again," tweeted Rep. Spencer Roach, a Republican of Florida District 79. 
On that Wednesday afternoon, the members of Congress had gathered in Washington D.C. to certify the November of 2020 election results and officially declare current President Joe Biden as the winner. 
Immediately following the tumultuous election period, former President Donald Trump and his base publicly and adamantly refused to accept defeat, fighting the election results, claiming Biden won due to massive election fraud. #StopTheSteal became a hashtag and Trump campaign fundraiser.
Earlier that Wednesday morning, Trump delivered an energetic speech at a rally near the Capitol, in which he exhorted his supporters to march over to the building and "fight like hell." 
What started out as a demonstration quickly escalated into an attack, as most, not all, members of the group distinctly separated from other protesters to form a mob, as many more kept arriving in buses, demanding access into the Capitol building, and making threats to harm, even execute, the police holding them back and members of Congress. The violent group grew to approximately 2,000 insurrectionists, according to the Federal Bureau of Investigation. 
When the attackers broke the police line, they beat up law enforcement officers, climbed up Capitol walls, took down the American flag, raising a Trump flag in its place, smashed windows, and used pipes, flagpoles and police gear as weapons to break their way into the building. Some elected officials and staff were evacuated, while others hid inside on lockdown. 
It took hours, but shields, batons and tear gas eventually made their way through the angry mob, as riot police arrived at the scene, which calmed down later that evening. Over the last 12 months, members of law enforcement, the press and U.S. government have publicly expressed their experiences of the traumatic events.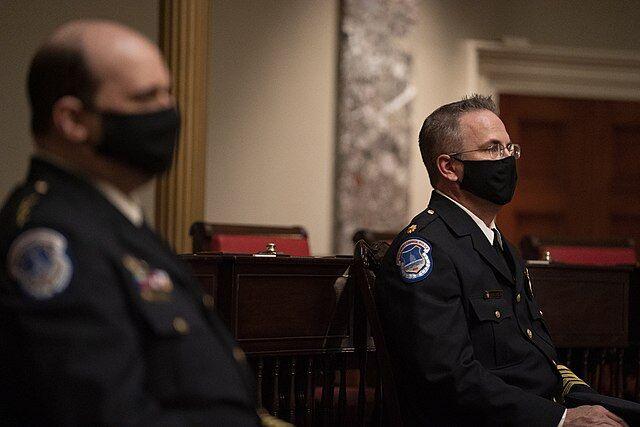 Four people died that day; three others, all police, died in the days and weeks following the attacks — two of suicide.
Since, one of the most extensive and resourced investigations in U.S. history was launched, headed by the Committee to Investigate the January 6th Attack on the United States Capitol. So far, over 700 arrests have been made, with approximately 10% of them being of Florida residents, 16 of which are from Central Florida, more than any other state. 
Even though many Republican states, legislators and officials, as well as the Trump-appointed former Attorney General William Barr, and several independent investigations have determined there is no evidence of widespread election fraud, over a third of Americans still believe the claims that the election was rigged or corrupted in some way, according to a Monmouth University poll. 
A country divided finds itself today having the same conversation, with some calling the events of Jan. 6, 2021, a heroic display of patriotism and others dubbing it domestic terrorism. 
Marking its first anniversary Thursday, state and local officials, as well as UCF faculty and students, reflected on the events that defied American democracy and its established political stage.
"Sad response, protecting democracy should be bipartisan," tweeted Rep. Anna Eskamani, a UCF alumna and a Democrat of Florida District 47, which includes the UCF Downtown campus. 
Aubrey Jewett, a UCF professor of political science, told NSM Today almost a year ago that Republicans just wanted to "be done with this whole episode" and were looking ahead, "down the road two years from now." 
On Thursday, however, he told Spectrum News 13 that while the attempt to overthrow the election failed, the effects of that day will be felt in American politics for years to come.
"There have been some election law changes in a number of Republican-run states, that includes Florida," Jewett said. 
Jewett also told reporters the events have set a concerning precedent, making both political parties potentially more susceptible to dispute any election results they don't like in the future. 
The professor said the events caused a dramatic shift in public trust of government. Dylan Hall, president of College Democrats at UCF, echoed a similar sentiment. 
"Overwhelmingly, Americans, regardless of whether they're Republican or Democrat, feel that the government does not serve their best interests — whether it's because of genuine reasons, or whether it's because they've been fed information or propaganda to make them feel that way, there is an overwhelming distrust of government, and that extends beyond partisan lines," Hall said.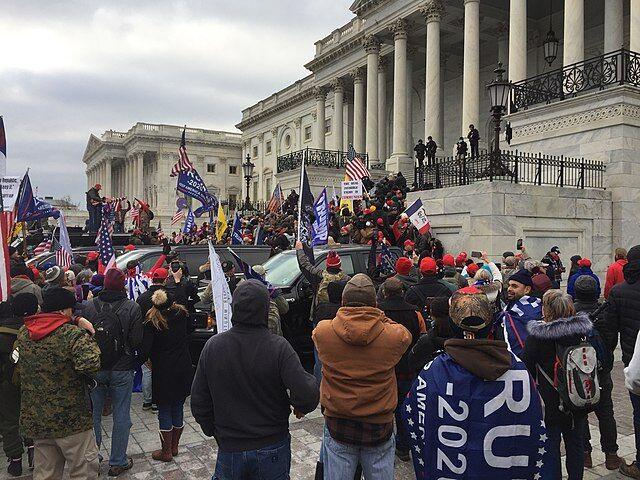 But at the heart of it, Hall said, that is not the legitimate reason for what happened on Jan. 6, 2021, but that instead it was an ideology rooted in conspiracy, nationalism and white supremacy, enabled by the former president.
"It's very open and public anger and frustration; not necessarily even so much towards government because we've seen that when they're in power, they love government. What it is, is a seething concern with a changing nation. And it's a changing nation, whether it's demographically, whether it's racially, whether it's secularization — whatever it might be — for a lot of people, they feel that they are under a direct attack," Hall said.
While Gov. Ron DeSantis did not release a public statement, his remarks this week had a stark contrast against his remarks a year ago, the day the insurrection first happened.
The day of the attacks on the Capitol, police and members of Congress, DeSantis said the people in the mob needed "to be held accountable" and that, regardless of beliefs or party affiliation, the rioting and violence are "wrong." A few months later, in April, he signed House Bill 1 into law for the state of Florida, the so-called "anti-riot bill."
On Thursday, the governor rejected the term "insurrection" to refer to the events and said he would be staying out of it because any news media coverage on the attacks would be "nauseating" and used to "smear anyone who ever supported Donald Trump."
On Twitter, UCF alum and Rep. Carlos Guillermo Smith said everyone knows what really happened.
"Downplay, whitewash and lie as much as he wants, @GovRonDeSantis can't undo what we saw with our own eyes — a violent insurrection of Trump supporters who attacked the Capitol to try and overthrow our democracy and cancel the United States of America," Smith said. Smith is a Democrat representing UCF main campus' District 49.
NSM Today reached out to College Republicans at UCF, but a spokesperson said the student organization would not comment on the events of Jan. 6, 2021.
Hall said that while he's heard the group say before that they condemn the acts of that somber day, talk is cheap.
"We keep hearing repeatedly from Republicans, including College Republicans, that they condemn what happened on Jan. 6," Hall said. "It's very easy to condemn something, but it's a lot harder to acknowledge why something happens, and then changing your behavior to make sure it doesn't happen again."
NSM Today also reached out to UCF for a statement but a spokesperson said the school has no official comments on the Jan, 6, 2021, insurrection.