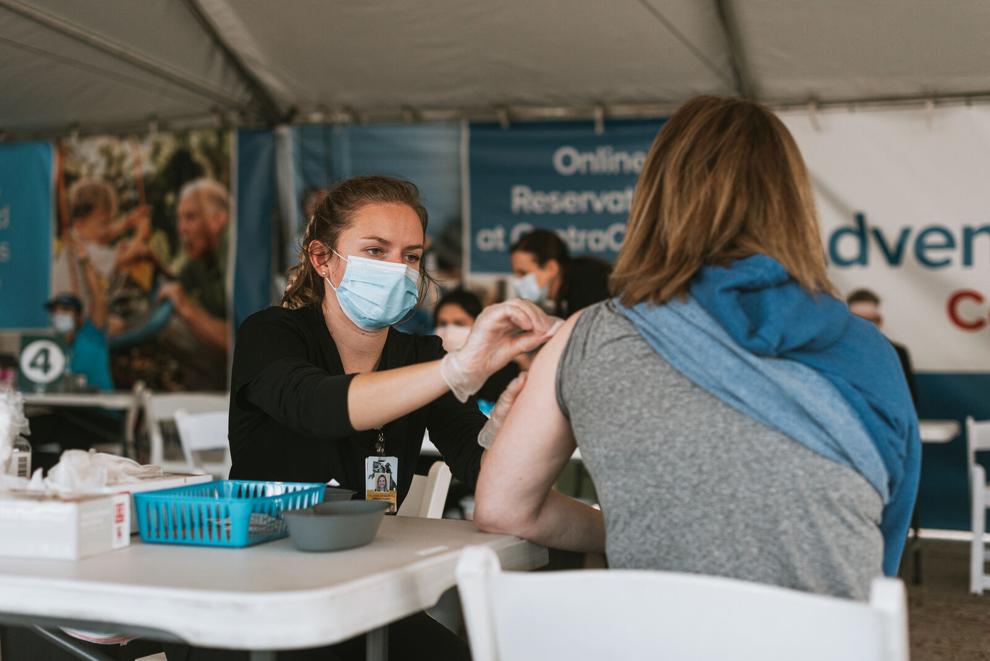 The Centers for Disease Control has released new guidelines for people who are fully vaccinated.
According to the CDC, a person becomes fully vaccinated two weeks after receiving the last dose of the COVID-19 vaccine. These new guidelines, released March 8, state that fully vaccinated people can visit other fully vaccinated people indoors without a mask or social distancing. It also states that fully vaccinated people can visit people that do not have the vaccine if they are low risk and from a single household. 
According to the CDC, fully vaccinated people do not need to quarantine or get tested for COVID-19 unless that person starts to show symptoms. The CDC still recommends for fully vaccinated people to wear masks and practice social distancing while in public places and avoid places with a large crowd. 
Jessica Thurber, a junior radio-television major at UCF, is getting her second dose of the vaccine March 17. Thurber says she is still concerned about the virus even after being fully vaccinated.
"There's a lot of research done about the vaccine but still nothing is 100%," Thurber said.
Thurber said it's a mental thing, and she would need to see numbers go down before feeling fully confident in going out to public places. 
"I think I will feel a little more comfortable but definitely not all the way yet," Thurber said.
Emily Bracht, a junior political science major, got the vaccine through Seminole County because she is a substitute teacher. 
Bracht believes that there is still a long way to go before things can return to normal, but she is excited with the new guidelines because she can be around people she loves.
"There are certain people that I'll probably feel better around, like my grandparents. I haven't really been around them since all this happened without masks and social distancing," Bracht said.
Bracht said she just wants to stay around her family and loved ones despite being fully vaccinated.
"I think it'll take a little while until I feel fully comfortable being in big circles again and expanding my horizons that way,"  Bracht said.
If you are experiencing any symptoms, call the UCF COVID Line at 407-823-2509 or visit the UCF Coronavirus website.