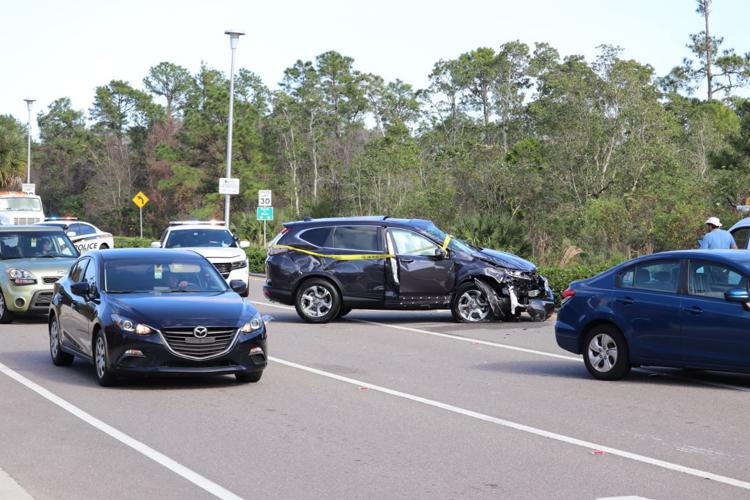 A UCF student crashed her car into a pole on UCF's main campus Monday afternoon.
The single-vehicle accident occurred around 2 p.m. at the intersection of Libra Drive and Gemini Boulevard. UCF Police Department and Orange County Fire Rescue responded to the scene.
UCFPD Officer Ricky Lopez said the female driver allegedly ran into a pole, flipped once and landed in the lane turning left onto Libra Drive near the Academic Village.
The driver was taken to Advent Health in Waterford Lakes by Orange County Fire Rescue, but "didn't appear to have any serious injuries," UCFPD wrote on Twitter.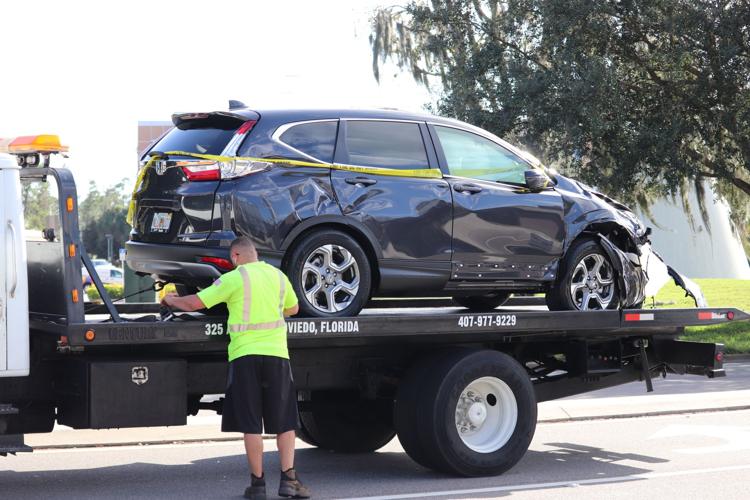 The SUV sustained damage to the front of the vehicle, including a broken windshield. The damages to the car caused it to be completely totaled. 
UCFPD said the cause of the accident is still under investigation.
This is a developing story. Check back for updates.