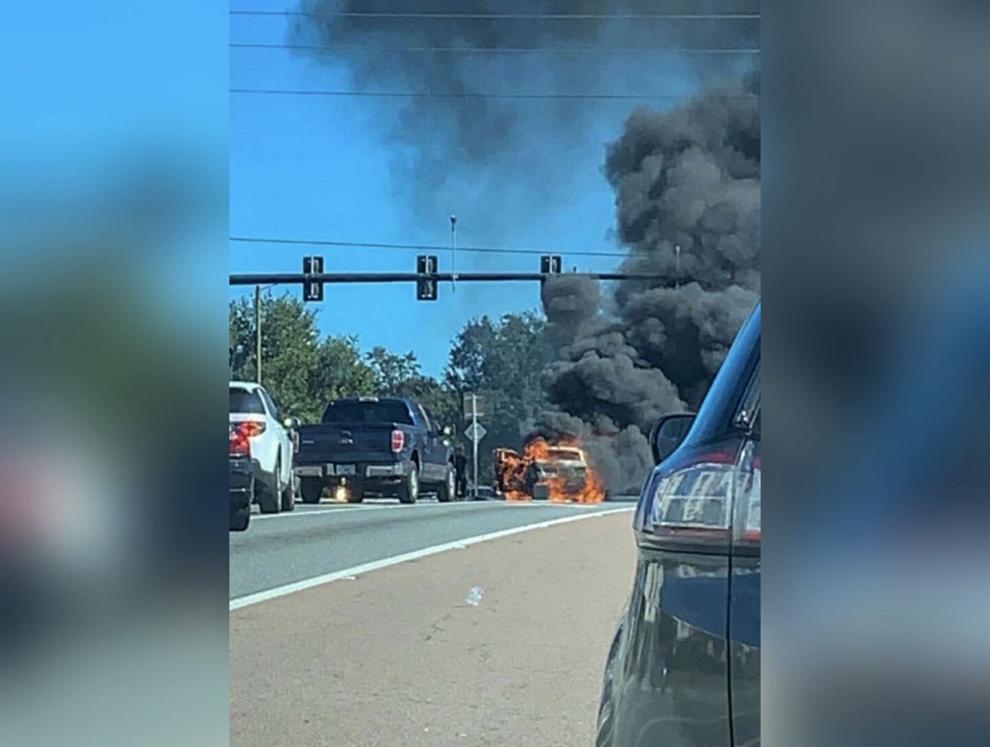 A car was ablaze at the intersection of University Boulevard and Alafaya Trail near UCF Monday morning. 
Images on social media show the 2015 Nissan Sentra being consumed by large, aggressive flames, some reaching as high as nearly 20 feet in the air.
Barstool UCF, an entertainment website, posted a video of the flaming car to their Instagram page. The video was filmed by an unidentified driver who was riding by the scene of the incident.
Orange County Fire Rescue engines were en route, heading North on Alafaya Trail, rushing to the scene around 10:30 a.m. When they arrived on scene, the report said they "found a fully involved car fire." 
It is not yet known what caused the fire, but it was deemed "unintentional," according to OCFR. No one was hurt, and no other property was damaged.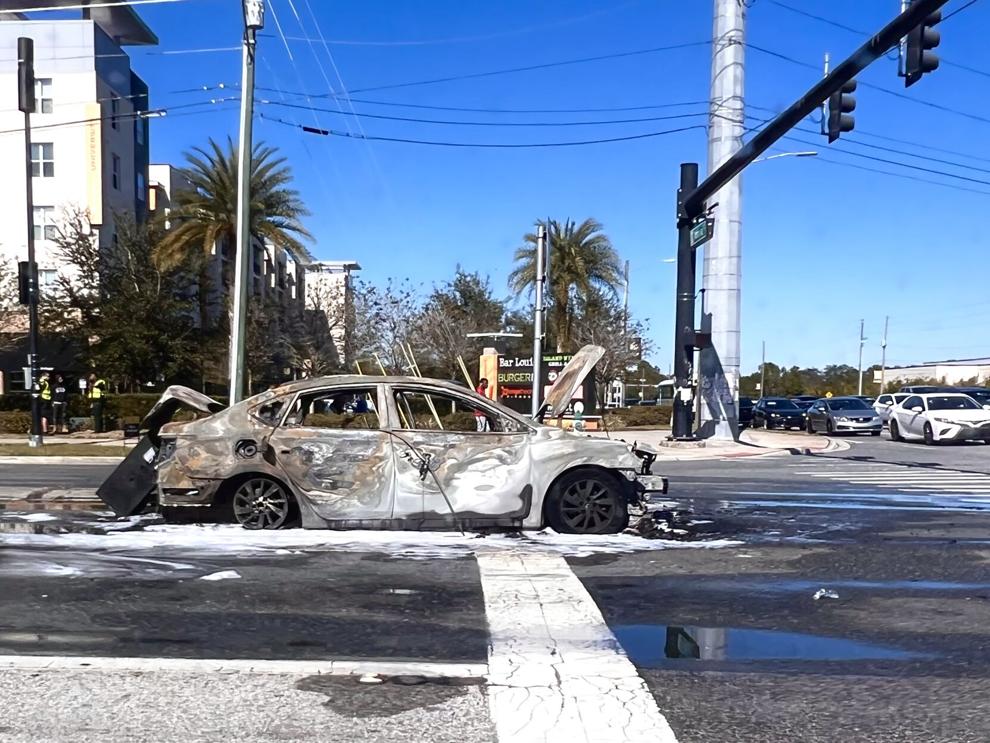 NSM Today is waiting on reports from authorities who responded to the scene. 
This is a developing story. Please check back with NSM Today for updates, as more information becomes available.