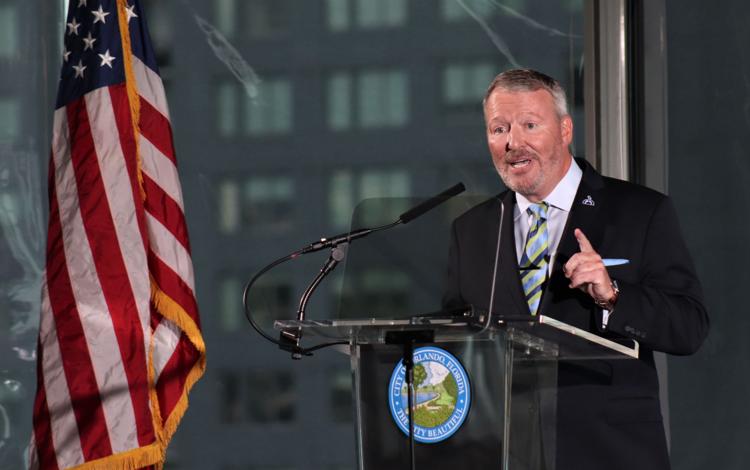 John Hugh "Buddy" Dyer won his fifth term as mayor Tuesday, defeating Samuel Ings and Aretha Simons in his largest margin of victory to date.
Dyer only needed a majority to avoid a runoff election, but his final tally went far beyond. He received 71.8% of the total vote. His opponents combined for only 28.2%, with Samuel Ings getting 17.5% and Aretha Simons getting 10.7% respectively.
Turnout has been repeatedly poor in Orlando's mayoral elections since Dyer took office, with only a 14.7% turnout in 2015. This year's turnout was even worse, as only 12.6% of eligible voters did so.
Dyer already received the title of the longest-serving Orlando mayor but once his fifth term expires, he will have served as mayor for 20 years. He began his first term in 2003.
His opponents expressed concerns over this extended tenure, with Simons calling it a form of "stagnation" in an internet flyer.
Dyer has expressed keen interest in growing Orlando's infrastructure while also involving UCF in the process. This includes the construction of the UCF-Valencia Downtown Campus. The downtown campus serves as a foundation for Dyer's 2014 Creative Village project.
Dyer once spoke of UCF as the biggest asset in the Orlando community. With his fifth term he plans to facilitate the growth of a tech-hub Orlando with UCF spearheading that effort. Throughout his campaign for term 5, he emphasized "continuing the momentum of our City."
Indeed, the voters awarded him that opportunity. Dyer begins his fifth full term Jan. 13.