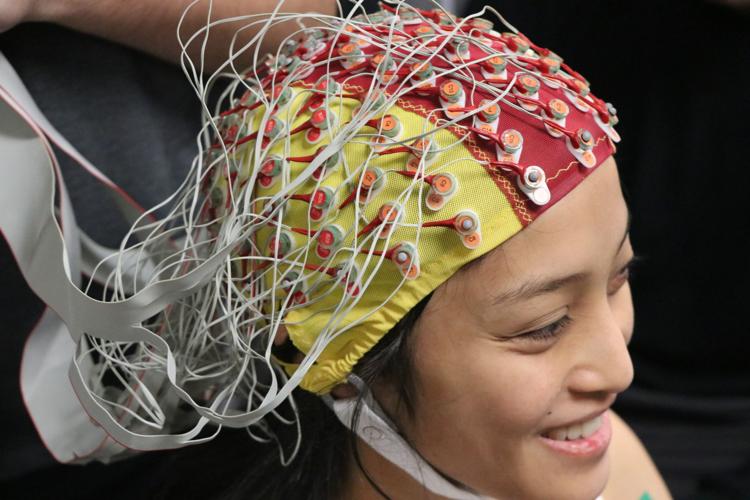 Have you ever thought about why people swing their arms as they walk, with their leg and the opposite-side arm moving together?
It is the basis of questions like this that fuel the research of the BRaIN team at UCF.
This team, recently featured in the "Do Something Big" YouTube video produced by the College of Engineering and Computer Science, explores ways to make advances in rehabilitation as well as novel means to restore mobility and motility to individuals with neurological impairments and physical disabilities. The three-minute video showcases a few of the student experiences in research and design projects within the college.
Made up of engineers, biomechanists and neuroscientists, the BRaIN team works to understand the mechanics of human movement to help restore mobility and movement to individuals with neurological impairments and physical disabilities.
"We try to understand how the brain and muscles work together to allow us to move, and if you're injured, how you can relearn how to move," said Helen Huang, mechanical and aerospace engineering assistant professor and principal investigator of the BRaIN lab. "We focus on the brain, muscles, and movement, and how these all play together."
The name of the team, BRaIN, stems from what the group researches: biomechanics, rehabilitation, and interdisciplinary neuroscience.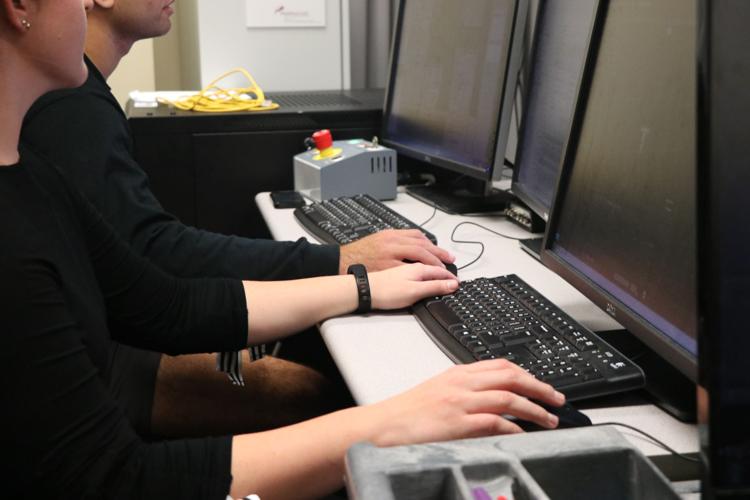 The BRaIN group uses an electroencephalogram to evaluate the electrical activity and wave patterns in the brain, an electromyography to record the electrical activity in the muscles, and a motion capture system to understand body movements as individuals walk on a treadmill in various conditions.
By collecting and analyzing data from the individuals' movements, brain and muscle activities, the group is able to learn more about what the brain is doing and how the body responds during different activities and conditions.
The team uses an interdisciplinary approach to successfully integrate topics from engineering, neurobiology, and biomechanics to conduct research. For example, engineering skills are used to design and build robotic exercise devices and perform experiments, while neurobiology and biomechanics are used to study how the brain controls movement and how the brain learns to predict and cancel effects of movement.
Through this approach, the team hopes to use their devices and knowledge to advance rehabilitation.
"Hopefully the research being done yields advances in the field of prosthetic and exoskeleton design and implementation, as it pertains to the elderly and disabled," said Ethan Venosa, graduate biomedical engineering student.
Venosa and fellow graduate biomedical engineering student Cesar Castano, research and analyze the human walking cycle in adults of varying ages to gather data and find patterns in brain and muscle activity that correlate to those walking cycles.
From his involvement, Castano hopes to provide research and data that will help create new ways to analyze walking patterns. 
"Different approaches on how to analyze gait events will come about, which will help develop different tools to help out people with walking disabilities," Castano said.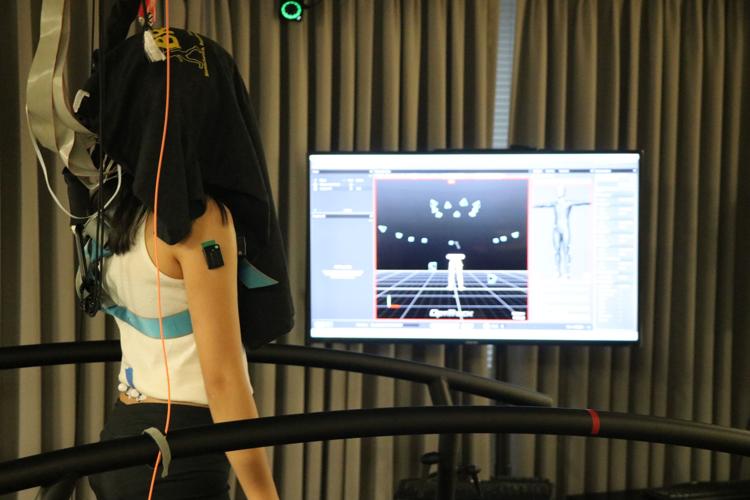 Future studies will use this data, along with additional research, to understand what happens in the brain when an individual walks incorrectly and loses their footing or balance. The group plans to develop and use robotic and wearable exercise devices to improve the body's ability to alter and adapt to different movement patterns during walking and exercise.
The team hopes to use this knowledge to better predict which patients will respond to which therapies and be able to prescribe individual rehabilitation treatments, with a specific focus on preventing falls in the elderly and helping patients relearn how to walk. 
"We are still only touching the surface of what I believe the BRaIN Lab has the capacity to achieve," said Alana Hall, junior biomedical sciences major and lab member. "Dr. Huang has a wonderful insight to understand what projects her team of students have the abilities to direct and whether she thinks the overall result will benefit a larger community."