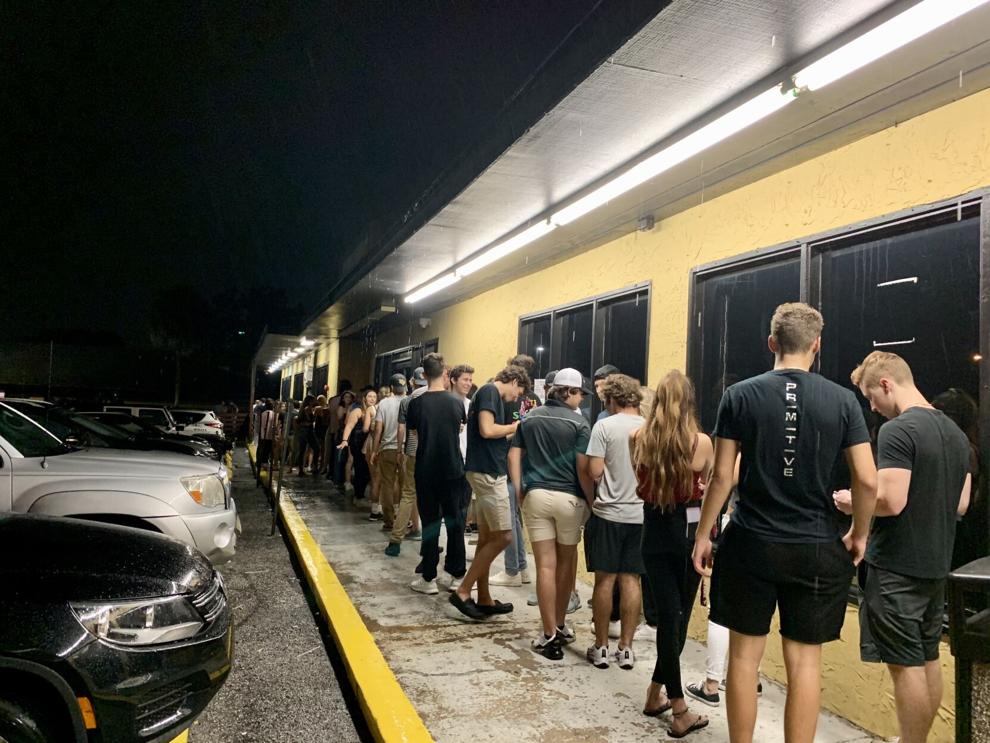 On Saturday, Orange County strike teams found 11 Orlando bars to be noncompliant with COVID-19 guidelines. Eight of these bars are located in downtown Orlando and three are in the UCF area.
"Our strike teams found no masks, no social distancing, no hand sanitizers and no disinfectant at every one of the bars visited," Orange County Mayor Jerry Demings said during a briefing at the Orange County Commission Chambers on Monday. 
The strike teams found the following bars noncompliant of COVID-19 guidelines:
Knight's Pub
Knight Library
Infinity Nightclub
Elixir
The Basement Orlando
The Office Orlando
Saddle Up
Gilt
The Treehouse Orlando
Celine Nightclub
The Attic Orlando
Demings said a few team members were insulted by patrons and some bar owners were "less than cooperative."
"I wish that bar owners didn't view these visits as intrusive," Demings said. "We are simply trying to keep our bars open. Perhaps we can learn from the cautionary tales of other metro areas where bars are being closed."
Demings said that last week, Orange County reached a total of over 50,000 reported COVID-19 cases. According to the Florida Department of Health, the county had 4,856 cases with an average positivity rate of 7.6% over the past two weeks.
"The most effective way to keep our businesses, restaurants and bars open is to do our pandemic precautions," Orlando Mayor Buddy Dyer said. "We want to keep all of our businesses open; but it's incumbent upon all of us to do our part if we're going to be able to do that."
During today's @OrangeCoFL COVID-19 update I delivered a message that may seem overly simple, but I think is true: wearing a mask is patriotic. You're protecting yourself, your family and those in your city, state and country. It's caring, compassionate and the right thing to do. pic.twitter.com/6lGWCsetzb

— Mayor Buddy Dyer (@orlandomayor) November 16, 2020
As the holiday season approaches, Demings said the county is asking residents to consider alternatives to holding large gatherings. He said the CDC suggests people wear masks, limit the number of guests, open windows and celebrate outside if possible.
"Consider virtual, but certainly consider physically-distanced celebrations," Dyer said. "Maybe contain it to your family unit that you are normally in the bubble with."
COVID-19 tests are available on campus for UCF students at Parking Garage A from 9 a.m. to 5 p.m. Monday through Friday and 1 p.m. to 5 p.m. on Saturdays.